Retro favourite Game Boy has been given a new lease of life
Game Boy has turned Game Man, just in time for the original device's 30th birthday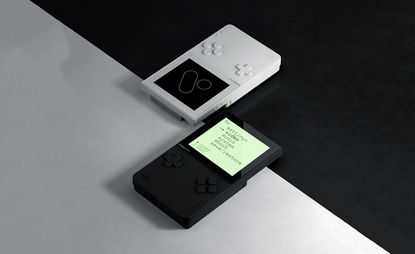 (Image credit: analogue)
Vintage video games have been levelled up through a contemporary reinterpretation of the Nintendo Game Boy. Analogue Pocket, by US tech company Analogue, is a faithful reimagining of the legendary games console. The handheld device can be used to play the entire library of 2,780-plus games produced for the 1989 Game Boy and its subsequent successors, the Game Boy Colour and Game Boy Advance.

Analogue launched in 2011 with purpose to 'celebrate and explore the history of video games with the respect it deserves'. You'll find no digital downloads or emulations here, as its catalogue of systems exclusively run vintage games cartridges: a nostalgia-tinted homage to the original capabilities of their decades-old predecessors.
Analogue Pocket very much follows these footsteps. Aside from its refreshing minimalist visuals, it stands up to modern standards with a host of impressive on-board tech, fully putting the qualms presented by its forefathers to rest. A high definition display (ten times that of the original Game Boy, so we're told) makes colours pop, shine and glow like never before. Additionally, stereo speakers, a USB-C rechargeable lithium ion battery and fully mappable buttons give today's user better sound, longer battery life and the means to experience titles in their own way.

On the topic of titles: Analogue Pocket isn't just restricted to Nintendo favourites. Analogue has made a host of cartridge adapters available to vintage-era enthusiasts, bringing releases from additional systems including the Sega Game Gear, SNK Neo Geo Pocket Colour and Atari Lynx into the fold.
The device isn't just a lo-fi stroll down memory lane, however: it's also something of a creative tool. For musicians, an onboard digital audio workstation called Nanoloop comes pre-loaded with a quirky synthesiser and sequencer. Fittingly, budding developers can also utilise the portable hardware to develop their own concepts.

With the oldest of the original Game Boy's titles having turned 30 in 2019, Analogue Pocket well commemorates the console that took the world by storm. As Analogue itself appropriately puts it: 'there is no better way to explore all of handheld gaming history.'
INFORMATION
analogue.co (opens in new tab)