Basket bags: weave style magic this summer
Among summery accessories, there's nothing like a simple basket bag to put us in a sunny, carefree mood. Here are our favourites.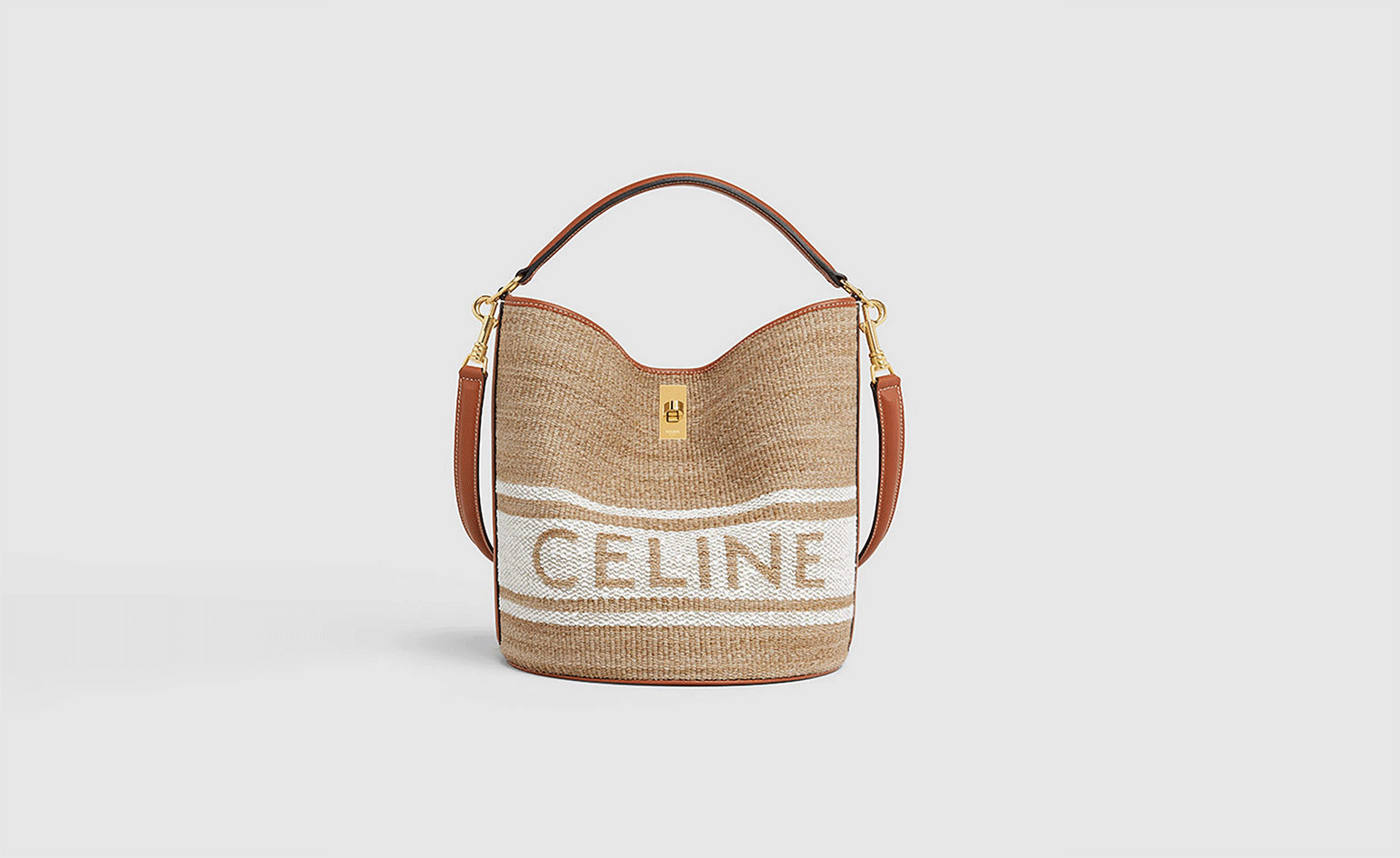 (Image credit: press)
As the weather warms so does our desire for #OOO-inspired ensembles, and nothing signals summer more than an accessory that is woven, bringing the sensibility of a beach or picnic-time basket to a bag silhouette. Here, we present our edit of brilliant basket bags, from brands including Bottega Veneta, Saint Laurent, Prada and Celine, guaranteed to ensure an easy sensibility, most sophisticated when nestled in fresh grass or white sand.
Célia Torvisco
There's a graphic sensiblility behind the French brand's leather basket bags, which is no surprise considering its founder's background in industrial design. A second pouch can be inserted with ease for a window pane effect, in a spectrum of uplifting shades.
Prada
The bold red accents of Prada's boxy weaved tote bag will turn up the heat on any summer ensemble. The Milanese label's trianguar logo has also been reimagined in a heatwave-centric shade.
brownsfashion.com (opens in new tab)
Rejina Pyo
Pyo's signature 'Nane' style features a playful knot-detail strap. Here, in a chocolate raffia fabrication, its barrel silhouette will store all of your summer-focused essentials, whether you're sporting it at a city brunch or on the beach.
Loewe
The elephant motif is a light-hearted symbol of the Madrid-based brand. As part of the recently launched Loewe Weaves project, this woven basket bag has been moulded into an elephant shape, for a trunk-meets-tote sensibility.
loewe.com (opens in new tab)
Celine
There's a chic sensibility behind this shoulder-bag style, woven in a textured fabric with a stripe-emblazoned Celine logo. Consider it your sun lounger essential, which will securely carry your swimwear, towel and favourite holiday paperback.
Bottega Veneta
A sartorial take on the basket bag silhouette, Bottega Veneta's 'Point' bag is woven from soft crochet leather. Seeking an eye-catching accessory for a summertime wedding? Consider this neon green hue the most eye-catching colour.
bottegaveneta.com (opens in new tab)
Saint Laurent
The basket bag is the epitome of insouciant summer style, as eternalised by Jane Birkin. Saint Laurent brings Left Bank appeal to the style with this picnic-ready shape, featuring leather wrapped handles and an internal drawstring pouch.
Inès Bressand
A celebration of classicism, this basket bag is inspired by the silhouette of Roman and Greek amphorae. The vase-like straw silhouette is woven by artisans in Ghana, where Bressand spent three months before launching her artisanal label.