'(Un)forbidden City' project by Alessi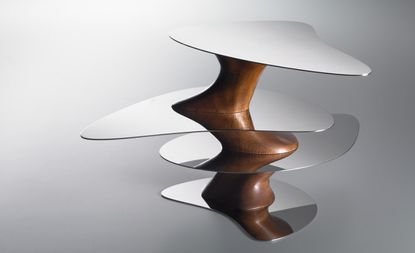 (Image credit: Alessi)
Nearly a decade ago, Alberto Alessi, head of the leading Italian kitchenware manufacturer that bears his name, assigned 22 architects the task of designing a teapot. This simple commission had the legacy of architects and designers collaborating on some of the world's most iconic industrial design. Now one of those 22 architects - Gary Chang of Hong Kong's Edge Design - has been invited to curate Alessi's latest meta-project, 'The (Un)Forbidden City', which asks eight Chinese architects to design their distinct version of a simple tray.
Why a tray, you ask? It's the archetypal Alessi offering and the most conventional of Chinese homewares. Symbolically, it represents a bridge between Eastern and Western design.
Chang and Alessi sought out China's best: Zhang Lei, Urbanus and MAD's Ma Yansong, who recently launched his iconic museum in the new Chinese city of Ordos - not to mention Chang himself. The amazing range of products reveals the potential of Chinese design and the wisdom of collaboration.
Interpretations of the brief were wildly different. Some participants reinterpreted traditional imagery (Liu Jiakun's bamboo rolling mat and Yung Ho Chang's 'A Lotus Leaf' come to mind) while Urbanus' futuristic 'Trayscape' leans toward the other end of the spectrum.
Alessi launched the designs this month at French design fair Maison & Objet after a brief showing last autumn at Beijing Design Week. In April, they will be available to buy through Alessi's 2012 catalogue.