The glass calendar: Ruinart and Hubert le Gall design glass collection for Art Basel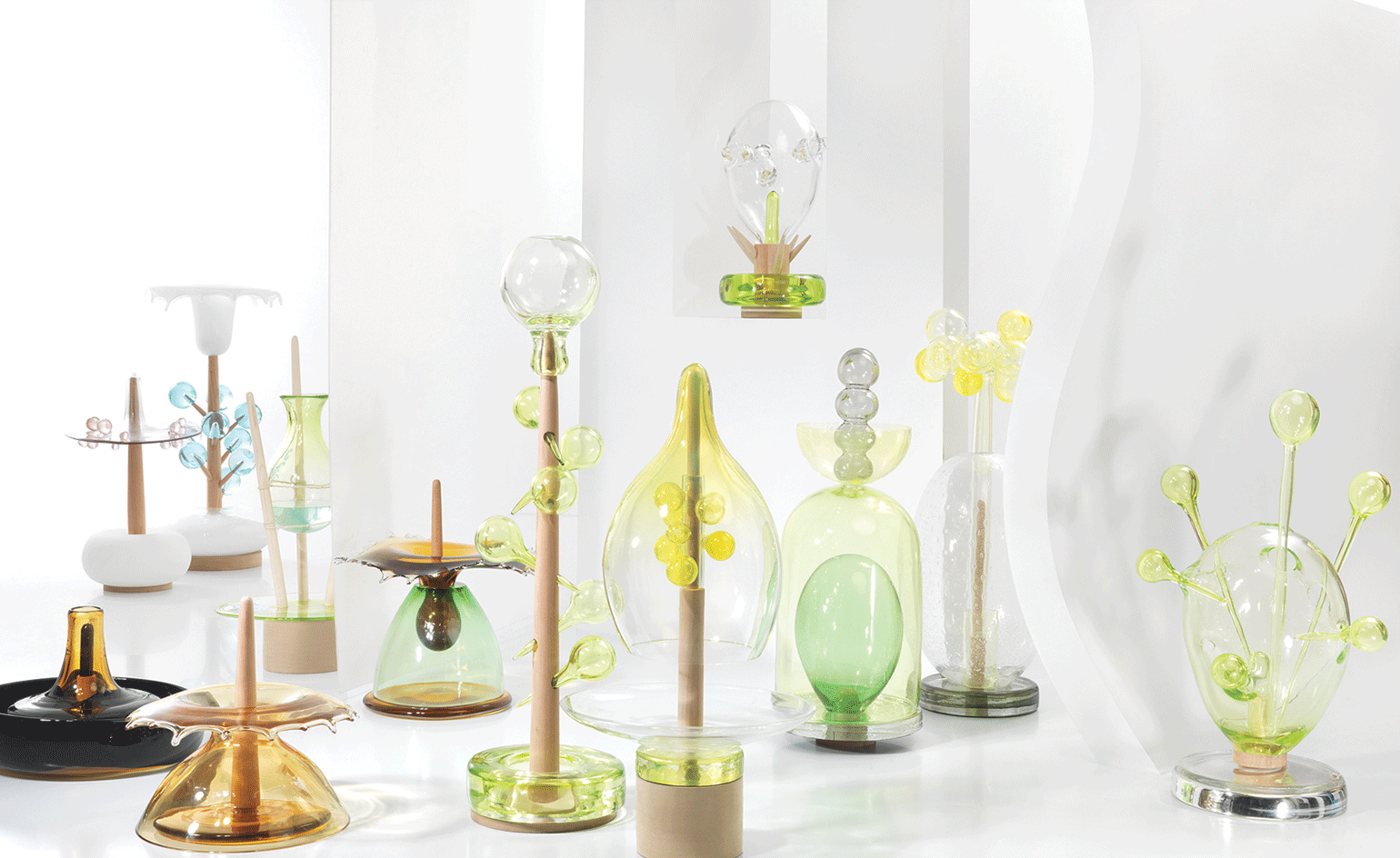 (Image credit: Ruinart)
Champagne house Ruinart complements the artistry produced in its vineyards and winery with inspirational collaborations in the art world and has worked with prominent practitioners such as Georgia Russell and Gideon Rubin in the past decade. The house has just wrapped up a year-long project with French artist and scenographer Hubert le Gall and presented the fruitful result – The Glass Calendar – at Art Basel on Miami Beach.

Paris-based le Gall started the project at the estate in Sillery, where he learnt about the Champagne's symbolic Chardonnay grape variety and its nurturing landscape, and witnessed the moment when the sun's rays run through the fruit and produces a transparent, radiant quality, which is also reflected in the house's famed cuvée, 'Blanc de Blancs.' artist soon decided that glass would be the best medium to depict this story; and it was an obvious choice to look to Murano's glassmaking mastery to realise his vision.

Made at the Berengo Studio in collaboration with Fondazione Berengo, le Gall realised a series of 12 sculptural works. Each illustrates a dedicated moment in each month of the vineyard year through its luminosity and lightness, and together they portrayed the cycle of life. In this harmonic work, in a carefully curated range of colours, from powdery snow-white through pale yellow-green to light platinum-gold, le Gall captured the rhythm of the seasons and the passing of time.

The show also marked the US debut of le Gall's Ruinart coffret design, which is available through select retailers in a limited edition of 2,800.
INFORMATION
For more information, please visit the Ruinart website (opens in new tab)

Photography courtesy of Ruinart