Experience 'the high' of running with Satisfy's vinyl drop
Paris-based sports clothing brand Satisfy launches sustainably-produced double vinyl album, The High – Improvisations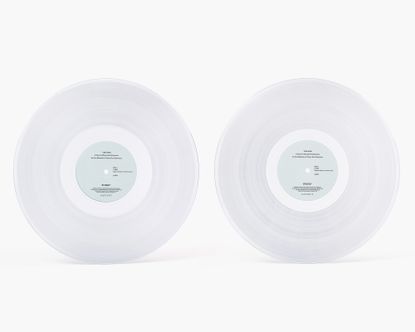 (Image credit: TBC)
Producing a motivationally inspired, thematically compiled, beautifully packaged vinyl album for its super hip, athletic customer base (when, say, a more portable, less jog-prone, downloadable MP3 would be somewhat more practical) may seem like an unconventional move for a sports clothing business, but Paris-based Satisfy is a technical running apparel maker with a difference.
Taking an essentialist approach to design, every feature of each garment in its collections has a particular purpose, with the brand employing its multidisciplinary expertise in design, music and technology to alter the very perception of running. In the minds of the Satisfy team, the long, solo run is not merely exercise but an inspiring, transformative, distraction-removing, 'daily odyssey' where a runner experiences another level of consciousness; 'a heightened state that allows for intense reflection, connection and creativity.'
The runners, designers and product developers at Satisfy's Paris creative studio call this moment 'The High' and it informs everything they do, including the music its customers listen to.
With previous Satisfy playlists including such titles as Run! Punk, Run! and Born To Run, the latest long-playing vinyl release on its in-house Studio label is The High – Improvisations, a four track collaboration between former skateboarder turned counter-culturalist yogi Yancy Scot Schwartz and multi-instrumentalist musician Guy Blakeslee. Recorded at live at Malibu, California's Woodshed Studio.
The double album set was recorded in a studio designed by Los Angeles architect Akai Yang and is a journey-centric, sonic representation of the high achieved during a running session. And like every ergonomically conceived technically referenced clothing item made by Satisfy, the gatefold sleeve album is designed to be a treasured, personal best. Manufactured in the Netherlands by the Deepgrooves Vinyl Pressing Plant, and made using eco-friendly, calcium zinc-based technology, the two clear vinyl records are produced with sustainable, bio-mass-driven technology and green power.
'The things we can control in pursuit of The High are limited and The High is never guaranteed,' muse the album's sleeve notes. 'Still, this does not stop us from chasing it.'
INFORMATION
satisfyrunning.com (opens in new tab)