Intimate design: Ooh by Je Joue launches with a vibrant set of private toys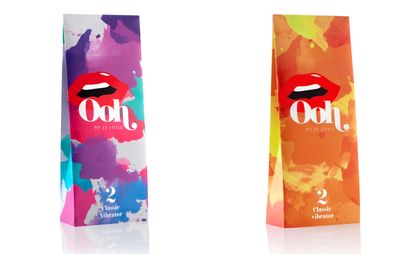 (Image credit: Je Joue )
Last year, Wallpaper* explored erotic design for the first time with the Adult Tool Kit created for Handmade* 2014. Now with the same sense of appreciation for the world of intimate toys, we were drawn to the sophistication of a new capsule collection of pleasure accessories: Ooh by Je Joue.

Je Joue specialises in design and style focused toys, veering away from the bulkier, animalistic forms so commonly associated with intimate toys. With bases in London, Shanghai and San Francisco, the company began creating their shapely, modest pieces in 2008.

Taking an alternative design direction, they now present Ooh by Je Joue, a sister brand that is as bold and vibrant as the original models were discreet and sleek, yet still encompassing a modern feel. Designed by product developer Duncan Turner with a minimalist approach, the collection is available in pastel and pop colours, from lemon yellow to electric blue. The range utilises a sweetshop selection 'mix and match' approach – start with the USB rechargeable motor that powers up all of the pieces, then choose from a range of fun and curvaceous add-on pieces.

Turner used his background in product engineering to devise a collection that uses screws rather than ultrasonic welding for its parts, and flexible body-safe silicone for the shapes. This design-focus also prevails in the equally vibrant packaging. Unlike the usual dark and mysterious boxes found hidden on shelves at the back of adult stores, the colours and patterns of Ooh show no signs of subtlety. Arriving in little pouches, the packets are rendered in different hues of red, orange and purple, embellished with stripes and lip motifs.

Also on offer is a conceptual kit with a selection of pieces handpicked under wanderlust themes, including 'Her name is Rio' and 'London love-in'.
INFORMATION
For more information, visit Ooh by Je Joue's website (opens in new tab)