Clerkenwell Design Week 2011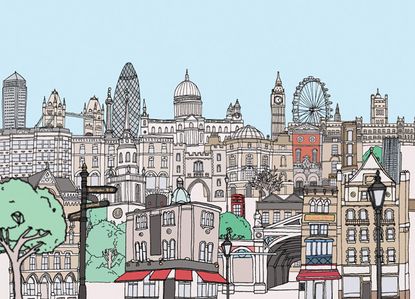 (Image credit: press)
Building on its noteworthy debut last year, Clerkenwell Design Week returned on Tuesday, armed with its ever-widening reach of new designer line-ups and venues in the mix. Spanning from 24 - 26 May, the three-day festival, with its exclusive new launches from Clerkenwell-based showrooms as well as new furniture last seen at the recent Salone Del Mobile in April, acts as a well-placed preview opportunity for visitors who didn't make it to Milan.
Granted, there isn't the same level of surprise that Salone del Mobile's never-before-seen launches garner every year, but the festival's dedicated celebration of craft and abundance of fringe installations, events, debates, open studios and parties - a nod the area's impressive concentration of furniture showrooms and design studios - is indicative of the strength and pull of the local design community which no other area in London comes close to matching.
Marking this year's installation line-up, fashion designer Lulu Guinness played on the idea of the studding motif of her current accessories collection and translated this into a giant 'Pin Art Machine'. The life-size structure allows visitors to press themselves against the pins to create instant impressions of their bodies. Across the road in St John Square North, The Emotion Maker, a futuristic inflatable structure by experimental composer Marco Barotti and Berlin-based architecture group Plastique Fantastique, manipulates sound to evoke the feeling of a classical concert within its shell.
En-route to the new House of Detention venue, we spotted the London Fieldworks 'Spontaneous City' project - an experimental cluster of sculptural habitats designed to give shelter, nesting and feeding spaces for birds in urban green spaces.
Aside from the main design action in St John Street's Farmiloe Building is the festival's introduction of a new venue, never before seen by the public, which used to be a subterranean Victorian prison. Aptly named The House of Detention, the unusual layout of space - complete with existing prison cells - has crucially allowed lesser known design companies to get in on the action too.