Nasreen Mohamedi: the new Met Breuer brings modernist India to New York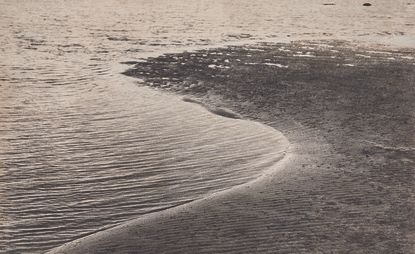 (Image credit: The Met Breuer)
The opening of The Met Breuer, the Metropolitan Museum of Art's modern and contemporary program, has also brought a retrospective of Indian modernist Nasreen Mohamedi to New York. Open now, the exhibition – organised by The Metropolitan Museum of Art and the Museo Nacional Centro de Arte Reina Sofía, Madrid, with the collaboration of the Kiran Nadar Museum of Art, New Delhi – is paying homage to an artist often discussed as underappreciated.

'The fact that she is a woman is absolutely essential here. She didn't get acknowledged whilst she was alive but now she is receiving it here,' says Indian art collector and philanthropist Kiran Nadar who is also the founder of the eponymous Delhi art museum. 'There has been an Agnes Martin comparison yes, but this now allows people see the work the way its meant to be seen and it will open new windows for people to experience art. But, you see, Indian art has always had a moment and the West is now recognising it,' she continues.

In the history of the art world's Indian modernism, Mohamedi will always represent the powerful and brave figure that broke away from a dominant figurative-narrative mainstream practice. She, in her own right, pioneered the way the world looks positively at modernism and abstraction coming out of the Indian continent.

This particular show combines more than three decades of her work, comprising her few early oil paintings, collages, drawings in ink and graphite, watercolours and photographs. Mohamedi, according to Nadar, wasn't the type to theorise heavily about her work but documented her internal dialogue in a form of soliloquy, in tiny personal diaries and notebooks, which will also be on display.
INFORMATION
'Nasreen Mohamedi' is on view until 5 June. For more information, visit the Met's website (opens in new tab)

Photography courtesy The Met Breuer
ADDRESS
The Met Breuer
945 Madison Avenue
New York, NY 10021
Daniel Scheffler is a storyteller for The New York Times and others. He has a travel podcast with iHeart Media called Everywhere (opens in new tab) and a Substack newsletter, Withoutmaps (opens in new tab), where he shares all his wild ways. He lives in New York with his husband and their pup.