Shoair Mavlian announced as new director of The Photographers' Gallery
Announced today, Shoair Mavlian will take over from Brett Rogers as the new director of London's Photographers' Gallery, effective from January 2023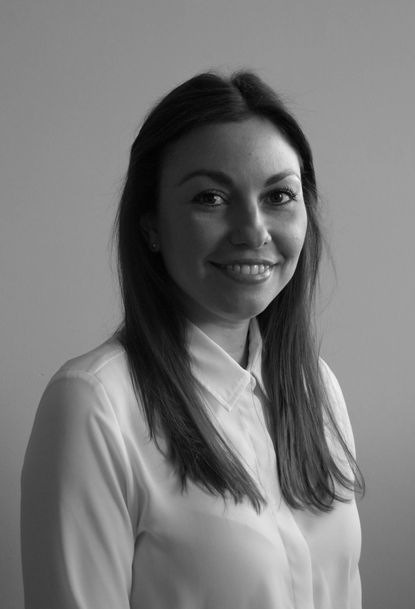 (Image credit: Image Courtesy Shoair Mavlian)
The Photographers' Gallery has announced that Shoair Mavlian has been appointed as the new director of London's Photographers' Gallery. Mavlian, who will step into the role in January 2023, takes over from the gallery's current director Brett Rogers, who has been in the role for 16 years.
Mavlian is currently the director of Photoworks, a Brighton-based charity that utilises an online presence to champion photography internationally. There, she has led the strategic vision and creative direction of exhibitions, festivals, commissions, learning and engagement, publishing and digital content.
Before her role at Photoworks, Mavlian was at Tate for nine years, curating exhibitions such as 'Don McCullin,' 2019, 'The Radical Eye: Modernist Photography from the Sir Elton John Collection,' 2016 and 'Conflict, Time, Photography,' 2014.
As Mavlian explained in a statement, 'The Photographers' Gallery is a much-loved cornerstone for the photography community locally and internationally, I'm thrilled to be stepping into this role at a pivotal moment in the organisation's history, having just celebrated its 50th anniversary. I look forward to working with the trustees and team to develop the important legacies of the directors before me, building a welcoming and inclusive home for photography and photographers in London for everyone to enjoy.'
'As director of Photoworks, Shoair has shown her commitment to commissioning new work, opening up photography to new audiences and activating debate about the power and relevance of photography today, said Matthew Stephenson, chair of trustees, The Photographers' Gallery. 'This valuable experience coupled with an ambitious vision for the future of TPG, will ensure the gallery continues to showcase the very best of international photography and inspire future generations. I have no doubt that Shoair will bring passion and drive to lead TPG and build on the exceptional legacy of departing Director Brett Rogers.'
The Photographers' Gallery, based in Soho and established in 1971, was the UK's first public gallery to focus solely on the medium of photography. Upcoming shows include 'An Alternative History of Photography: Works from the Solander Collection,' and a celebration of Chris Killip's works: 'Retrospective,' both open until 19 February 2023.
Martha Elliott is the Junior Digital News Editor at Wallpaper*. After graduating from university she worked in arts-based behavioural therapy, then embarked on a career in journalism, joining Wallpaper* at the start of 2022. She reports on art, design and architecture, as well as covering regular news stories across all channels.