Peter Marlow at the Wapping Project Bankside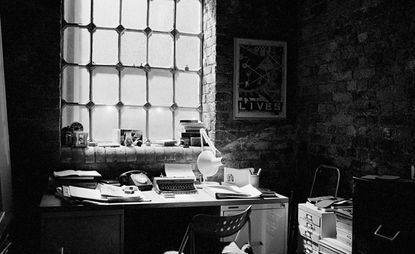 (Image credit: Peter Marlow)
Opened almost a decade ago in the Victorian throes of an abandoned London power station, the Wapping Project has unequivocally established itself as the multi-purpose creative venue in the East.
This month, Dr Jules Wright – sole founder, owner and keeper of the Wapping Project (opens in new tab) - unveils the second show to take residence within the Wapping Project Bankside (opens in new tab): a brand new South London space dedicated to the exposition of both up-and-coming and established photographic talent.
In suitably capital-centric form, the show features early work by London-based artist and photojournalist Peter Marlow (opens in new tab).
Commissioned by the Photographer's Gallery back in 1981 to produce a show built around the subject of 'London at Night', Marlow took to the abandoned streets of his pre-Canary Wharf, Isle of Dogs home to capture the industrial forms and derelict spaces with his evocative, long-exposure shots.
Produced by Marlow in his less than roomy flat of the time - the milky, architecturally-inspired images retain the marks of clothes pegs after being hung out to dry in his dark room all those years ago - and with demolished, pre-Wharf landmarks, such as Norman Foster's Fred Olsen Terminal, featuring throughout, the show provides an unexpected insight into the Dockland's less than illustrious beginnings.
Artfully combining Marlow's astute photojournalistic aesthetic with his distinctive artistic vision, the Wapping Project Bankside's second show provides an arresting insight into the days before the soaring spires of the Wharf.
ADDRESS
Wapping Project Bankside
65a Hopton Street
London
SE1 9LR
VIEW GOOGLE MAPS (opens in new tab)