Hvass & Hannibal show, London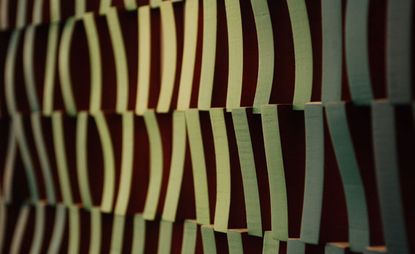 (Image credit: TBC)
Danish design duo Hvass & Hannibal – or Nan Na Hvass and Sofie Hannibal as they are otherwise known – will this week open for a six-week residence at east London's Kemistry Gallery.
Taking inspiration from random mathematical data - of all things - the pair have produced a series of totemic, characteristically geometric pieces for 'Losing the plot' at Kemistry (opens in new tab) - utilising sculpture, illustration and silkscreen to surprisingly textural effect.
Having worked with everyone from Adidas to Sony - Copenhagen-based Hvass & Hannibal (opens in new tab)'s high-colour, linear approach extends into graphic design, art direction and illustration. And despite the elusive nature of their conceptual jump-off point – think probability theory and landscape mapping figures - the pair's artistic adaptability is evident throughout the London showing.
Claiming they "got lost, and went a bit mad' in the process of producing the work for the aptly titled show, Hvass & Hannibal have elegantly transformed the hard-edged data into softened, craft-influenced screen prints, wooden wall pieces and sculptures - a series of which will also be on sale at Kemistry for the duration of the show.
ADDRESS
Kemistry Gallery
43 Charlotte Road
London
EC2A 3PD
VIEW GOOGLE MAPS (opens in new tab)