Galerie Kreo and Simon Lee Gallery swap spaces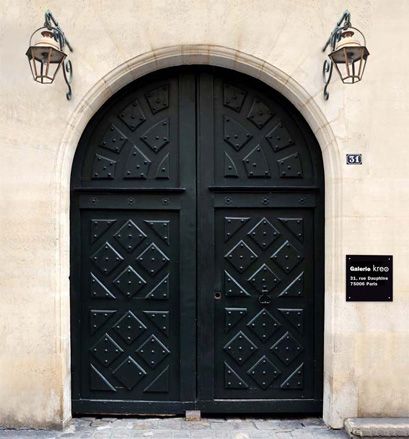 (Image credit: Press)
Cross-channel relations have never been better. And how do we know? The ordinarily London-based Simon Lee Gallery is temporarily settling in to Galerie Kreo in Paris, while its Parisian counterpart will be camping out at the Mayfair-based Simon Lee Gallery, in an admirable feat of symbiotic culture sharing.
Channelling the current pop-up spirit, the work of selection of art world heavyweights has been dislodged from their habitual London haunt - including that of YBA Angela Bulloch, the late minimalist Donald Judd, American artist Larry Clark and photographer and artist Sherrie Levine - and transported to the Parisian space. Meanwhile Galerie Kreo has shipped over its design-focused collection of pieces by the likes of Ronan and Erwan Bouroullec, Jasper Morrison, Marc Newson and Andrée Putman.
'Simon and Carine, and Clemence and I have all been great friends for at least 15 years, and we have always bought work from one another,' explains Galerie Kreo owner, Didier Krzentowski. 'We knew Simon before he had the gallery. It seemed to work because we both have lots of customers on either side of the Channel and we wanted to do something to be close to them. And some of our designers are English too, which is another nice touch.' And while Clemence and Didier are great admirers of contemporary art, so too are Simon and Carine enamoured of the design world. It's an Anglo-Franco love-in.