Architecture news: Letter from China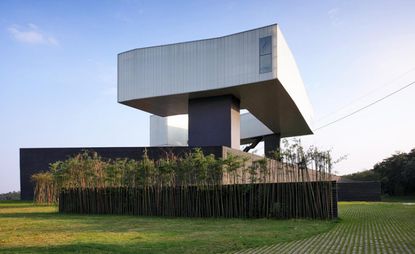 (Image credit: press)
Skyscrapers top out nearly every day in cities across China, making it increasingly difficult for architects to distinguish themselves on the skyline. Some aspiring types believe the antidote is in ever more bizarre designs. The contours of Beijing's new HQ for the People's Daily newspaper (opens in new tab), for instance, are alarmingly priapic; officials in Fushun commissioned a giant steel ring that appears to have no interior square footage at all.
See China's latest wave of development
Still, the past several months have brought their share of sensible, groundbreaking designs - from skilled practices both domestic and international. Not that they're less ambitious; some of these projects are astonishing to imagine and would likely be unfeasible anywhere else on earth but in China's vast and rapidly developing territory. And yet here they are as completed or near-completed works.

Seen together, they capture an image of a China on the move, not just economically, but culturally. Theatres, art museums and tourist hubs beckon for a population that, only a decade ago, had barely travelled for leisure. They're also putting regional China on the map for the rest of the world. That can only lead to a better understanding of this enigmatic country, its people and the forces behind its speedy transformation.