Eye on the prize: Hublot Design Awards 2016 winner revealed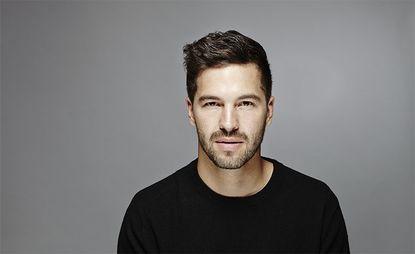 (Image credit: Christophe Guberan)
This week, Hublot announced the winner of its Design Prize: 31-year-old Swiss industrial designer Christophe Guberan. Only in its second year, the Prize comes with a substantial and potential career-changing CHF100,000 winner's fee. As he stood up to collect his award at the ceremony held at the Hublot manufacture in Nyon, Switzerland, Guberan looked just the right side of stunned.

The intentions of the Prize are to give designers in mid-career the kind of push – and breathing space – that can take them from final prototype stage to commercial fruition. As Ricardo Guadalupe, CEO Hublot put it: 'The idea of this award is to help designers go from talent to success.'

This year's jury included Pierre Keller, a former director of the Centre of Contemporary Art in Geneva, Marva Griffin Wilshire – founder and curator, Salone Satellite, French industrial designer Ronan Bouroullec, and Lapo Elkann, the New York-born Italian entrepreneur Fiat family scion and president of sunglasses brand, Italia Independent. Elkann, also a regular Hublot collaborator, praised Guberan for going beyond product ideas to have 'a vision for the future, which we hope will be implemented.'

That mid-career focus of the Prize also results in an interesting nominee line-up because there's always a familiar name in there and some of the designers have been winning prizes for years. This year, the quality of work and thinking on display bodes well for this young awards scheme.

In both terms, Guberan was the standout winner. Currently working with MIT Media Lab in Boston, his fascination with and exploration of fabric and textile design chimes with the watch industry's longstanding dedication to materials development. 'I was surprised to win because I'm not creating objects,' Guberan said as he accepted the award. 'I am experimenting.' His aim, he says, is 'not to wait for the industry to present me with materials to create with, but to create new materials for the industry'.
INFORMATION
For more information visit Hublot's website (opens in new tab)