Book news: Dior Joaillerie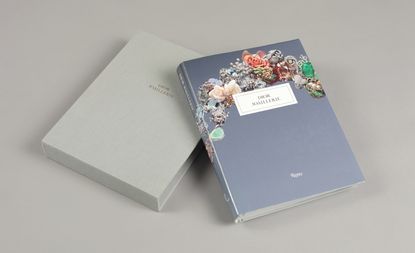 (Image credit: Victoire de Castellane)
That Dior (opens in new tab)'s new book pays homage to the wonders of fine jewellery is, in itself, a delight. That it focuses specifically on the work of its head jewellery and watch designer Victoire de Castellane, is even more so. This beautifully filled tome is one that all lovers of jewellery, fantasy and fabulous adornment have been waiting for.

Dior Joaillerie, published by Rizzoli (opens in new tab), dedicates almost 400 pages to Castellane's tenure at the maison. Since arriving at the Place Vendôme, where she launched Dior Fine Jewellery in 1988, Castellane has changed the way we look at fine jewels, with her skewed vision of what they can be.

'I didn't set out to shock, seek a tabula rasa, or start a revolution,' she said. 'I wanted to be sincere in my work to rekindle the magic of jewellery and make it more feminine.' Her apparent notion of femininity is what makes much of Castellane's work so compelling: a heady mix of realism and fantasy, her jewellery it is at once bright and pretty, imperfect and a little strange. And, fundamentally, it's funny too.

The 'Nuit Blanche' bow is a fine example: it is slightly dishevelled, the idea being that it reflects the story of how an evening party unfolds, as opposed to how it should start. There's also an undisputed dark side to her ring, earring and necklace designs. For the 'Belladone Island' collection, Castellane created a range of flower-inspired pieces. Yet, one glance tells you that these are not of the floral and scented variety. Instead, their clashing hues and misshapen organic forms warn of their poisonous nature.

Castellane's bold, vibrant and narrative style is beautifully and carefully translated by the expert metal workers, enamellers and gem setters with whom she shares her studio at Dior, which only goes to show that those who make her creations derive as much pleasure from them as those who wear them.