Art, culture, design and architecture in Mitteleuropa's most handsome city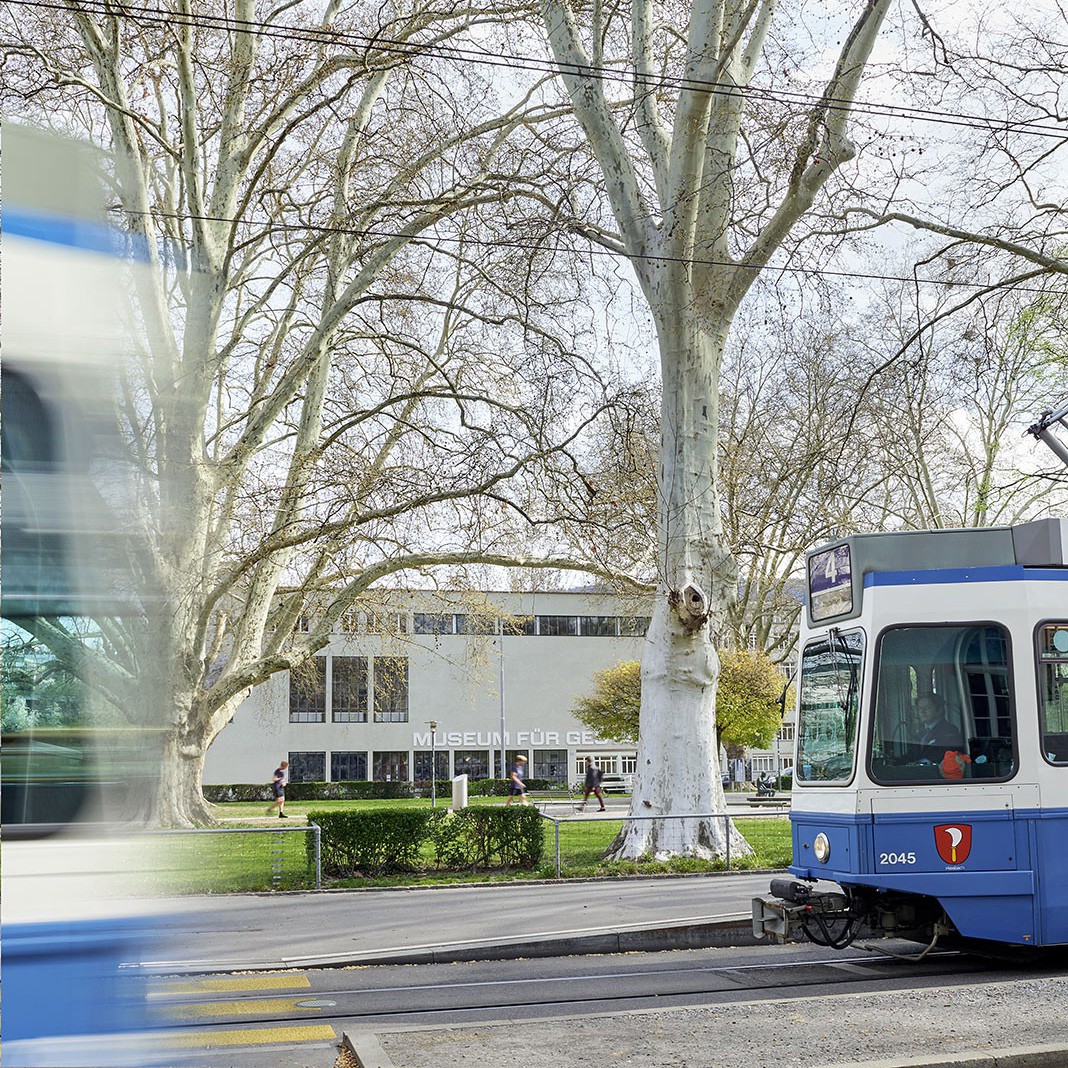 Ask any Zürcher or Zürcherin about their hometown's cultural landmarks, contemporary art museums and architectural monuments and you'll be directed – perhaps in the local Swiss-German dialect, but more probably in perfect English – to the number 4 tramline, dubbed 'Design Line 4', of the ZVV public transport network. Equipped with a go-anywhere, 24- or 72-hour Zürich Card, including free or reduced entry to 43 museums, you jump on the tram – which runs from Tiefenbrunnen through to Bellevue, Central and Zurich main station, all the way to Altstetten Nord – and Central Europe's most connected city reveals itself.
Highlights include the quirky, colour-blocked Pavillon Le Corbusier; the Kunsthaus Zürich, Switzerland's biggest art museum, now with a striking CHF206m, David Chipperfield-designed extension under construction / opening 8-9 October; the Cabaret Voltaire (aka Dadaist HQ); the Museum für Gestaltung Zürich, one of the greatest examples of Neues Bauen (New Objectivity) architecture anywhere in the world; the Kosmos arthouse cinema; the Löwenbräukunst-Areal, home to world-class curators such as Hauser & Wirth and Galerie Barbara Seiler; and the ZHdK campus, once an unlovely dairy processing site now repurposed as a creative hub for art and design students.
A cultural, creative and gastronomical powerhouse, where quality of life is enviably high and sustainability is part of the modern mindset, Zurich boasts a superb public transport network, a cleanly efficient joy that keep roads quiet and largely traffic-free. Many of the city's 430,000 inhabitants choose to walk and cycle to get around. Outdoor life – from eating and drinking alfresco to swimming in Lake Zurich and the River Limmat – is central to the vibrant and peaceful, smart and tidy, artistic and cultivated local lifestyle.
One week before Art Basel opens for business, Zurich is the hot spot for the international art scene and art enthusiasts. For three days, Zurich Art Weekend's schedule is packed with exhibitions, guided tours and lectures in the city's museums and galleries, as well as special events such as artist cocktail receptions, and workshops at the interface between art and science. Highlights include the installation of Walter De Maria's The 2000 Sculpture, first shown at the Kunsthaus in 1992, at Fabian & Claude Walter Galerie; and Grieder Contemporary's 'Enchanted Forest', an exhibition that features recent works by Michel Comte and Melli Ink. The fourth edition Zurich Art Weekend runs 17-19 September 2021. Zurich's institutions work together to welcome the visiting and resident public, with ZAW VIP pass-holders, as well as Art Basel First Choice and VIP card-holders, benefiting from free admission or reduced entrance rates at all participating locations.
A whole host of the city's most architecturally intriguing and structurally spectacular buildings, both historical and contemporary, are accessible to the general public during the Openhouse Zurich weekend. Visitors get a chance to see behind the scenes and façades of around 80 outstanding private houses and apartments, theatres, churches, museums, offices, studios, workshops, and schools – free of charge – gaining unique insight into how people live and work in Switzerland's first city. Our recommendations? Werkhalle Und Büros Lehni AG; Atelier und Wohnhaus Stiftung Thomas Dubs; and the sculptural Hammam Basar + Salon. See openhouse-zuerich.org for a full list of properties and more details. Openhouse Zurich runs 2-3 October 2021.
So prime your Zürich Card for action and head for Design Line 4. Go where you like, whenever you like. In Zurich, as the Dadaists liked to say, everybody dances to their own boomboom.
Switzerland's leading design and visual communication museum has two sites, both must-sees for devotees of typography, applied arts, architecture, industrial design and visual communication. Situated in an outstanding example of Swiss 1930s modernism, the recently refurbished main site on Ausstellungsstrasse presents highlights of the institution's internationally acclaimed collection (which totals more than 500,000 objects from the history of design) and exhibitions that showcase how design has shaped everyday life. There's also an education studio, a café and a shop. The new Swiss Design Lounge invites visitors to try out contemporary Swiss furniture for themselves. Head to the museum's annex, in Zurich's trendy Toni-Areal, to find an extended collection of decorative arts and posters, including significant works from the history of aesthetic and technical development.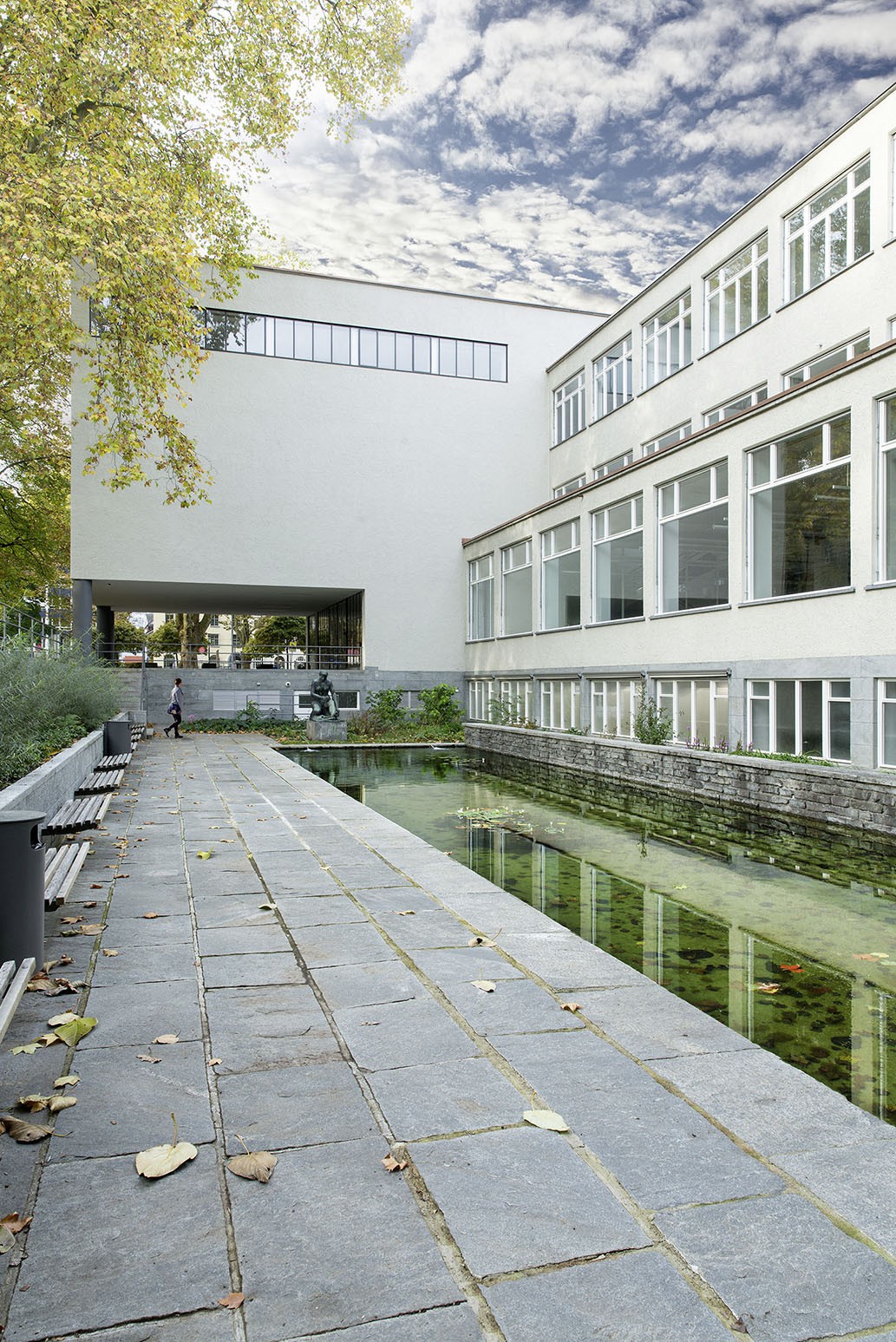 Reopened to the public last year after an extensive restoration programme by architects Silvio Schmed and Arthur Rüegg, the pavilion – a steel and glass, primary colour-blocked structure – is a fascinating anomaly in the Le Corbusier portfolio. Commissioned by art collector Heidi Weber in 1960, and opened in 1967, two years after Le Corbusier's death, the museum is dedicated to the work of Switzerland's most celebrated modernist architect and is now operated by the Museum für Gestaltung Zürich.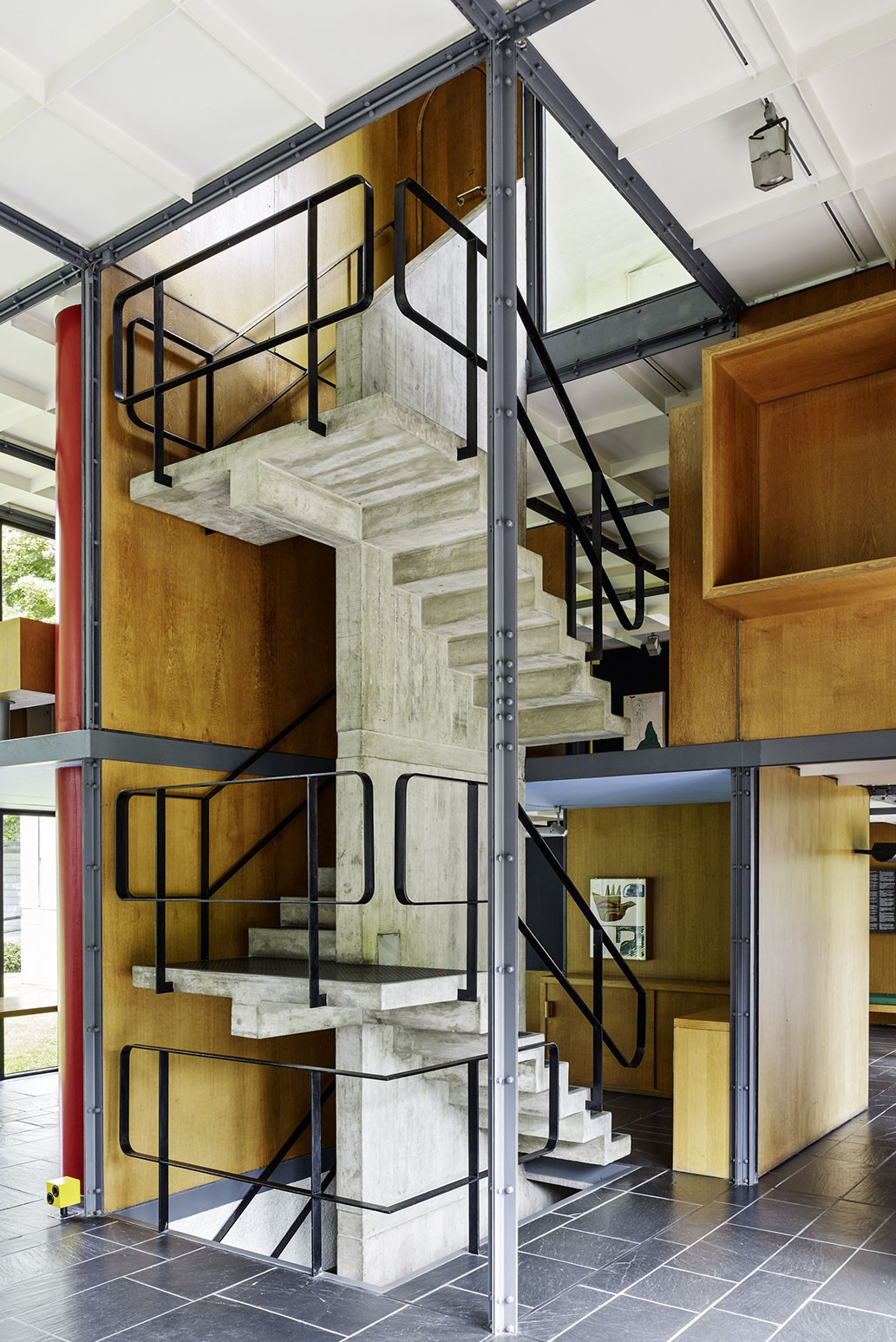 Take an 'architectural promenade' through the building, stopping to admire bronze door furniture, immaculately realised industrial staircases, grey slate floors, wood-veneered walls and examples of the master's chrome and leather furniture classics, before landing on the lakeside rooftop.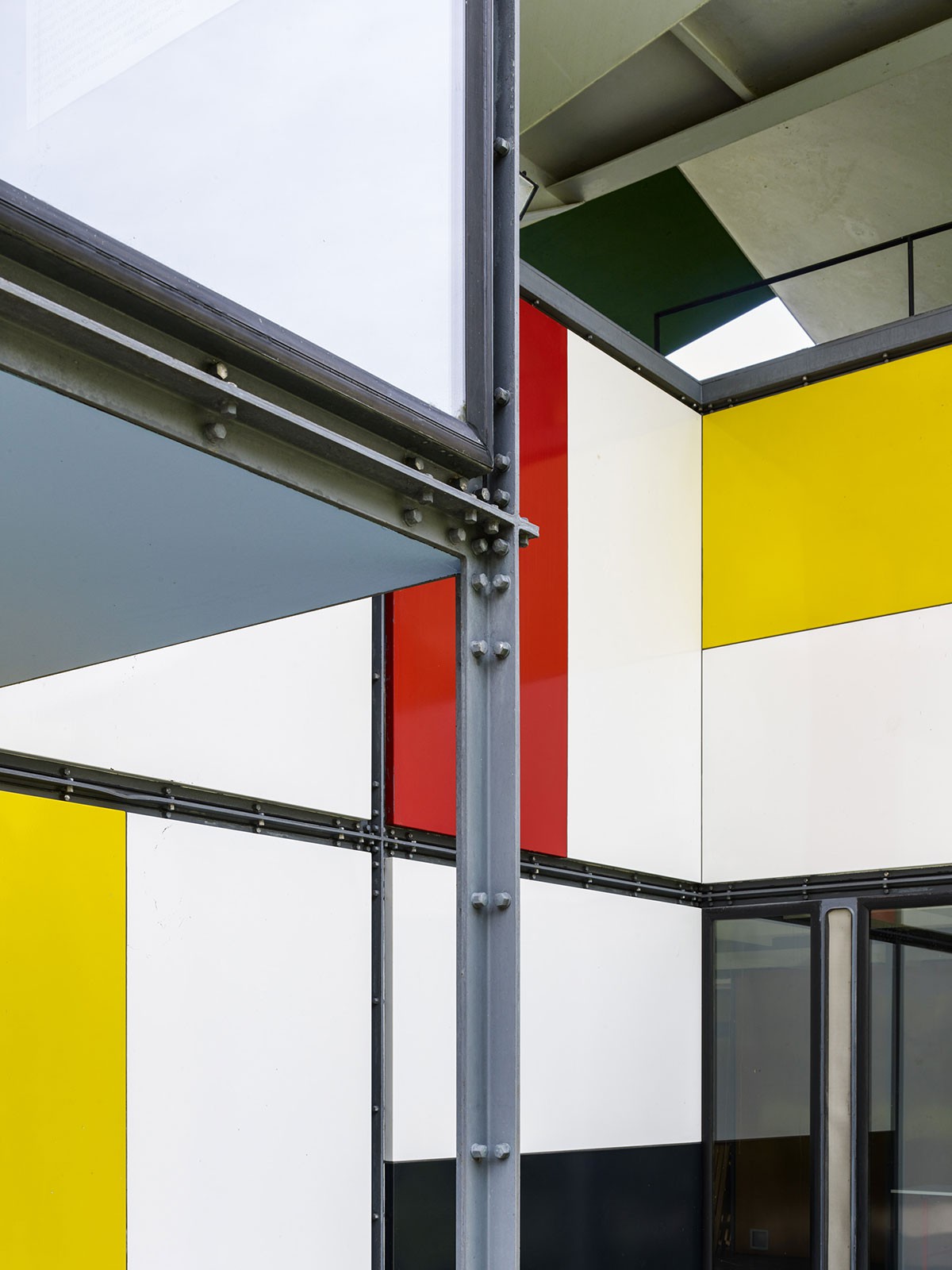 The gallery district around the Löwenbräukunst-Areal arts complex in the western part of town comes alive during Zurich Art Weekend, with international names like Hauser & Wirth and Galerie Barbara Seiler welcoming the world's critics, writers and collectors. A red-brick former brewery, with two new high rises adding architectural drama, the Löwenbräukunst-Areal is home to the Migros Museum of Contemporary Art, the Kunsthalle Zürich and the Luma Foundation's Luma Westbau exhibition rooms. A Löwenbräukunst-Areal tenant since 1996, Hauser & Wirth Zürich has hosted exhibitions on the likes of Joseph Cornell, Dan Flavin, Lucio Fontana, Alberto Giacometti and Jeff Koons.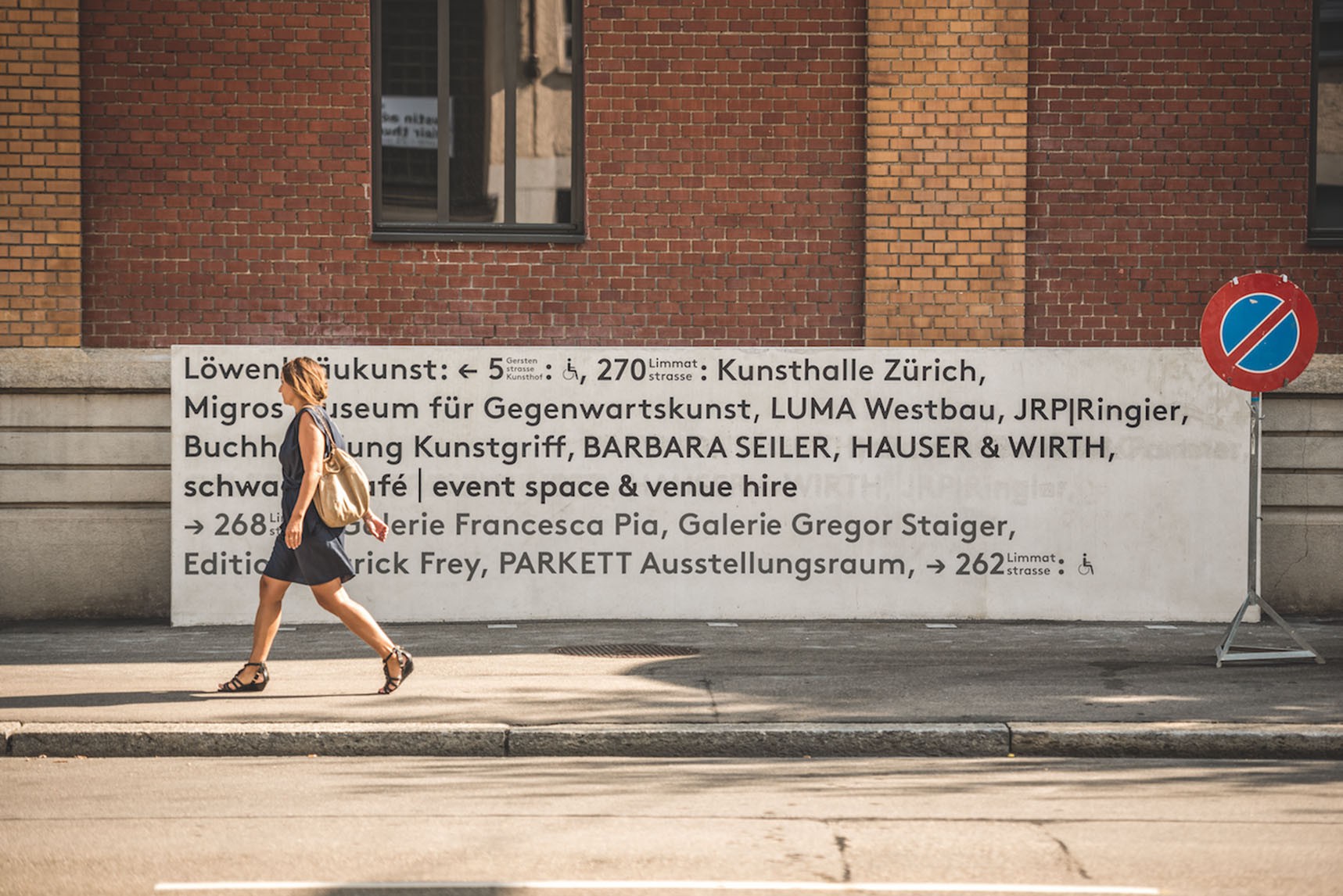 Zurich University of the Arts' huge Toni-Areal campus was once the largest yogurt factory in Europe. It's since been repurposed as a creative and educational hub by architects EM2N and now functions as both a university and a public facility, with a 200-seat theatre, multi-purpose lecture halls, workshops, sound studios, rehearsal spaces, cinemas, cafés and shops. An open and approachable space, EM2N's ZHdK is all cascading staircases, terraced atriums and roof gardens, with the elegant sweep of the former truck ramp from the old dairy – now reinterpreted by the architects as a 'vertical boulevard' – conspiring to lend the complex a busy sense of 'inner urbanism'. The jewel of Zurich's exciting and perpetually transforming Kreis 5 zone, this once isolated industrial building now engages a fluid social and aesthetic dialogue with the surrounding community.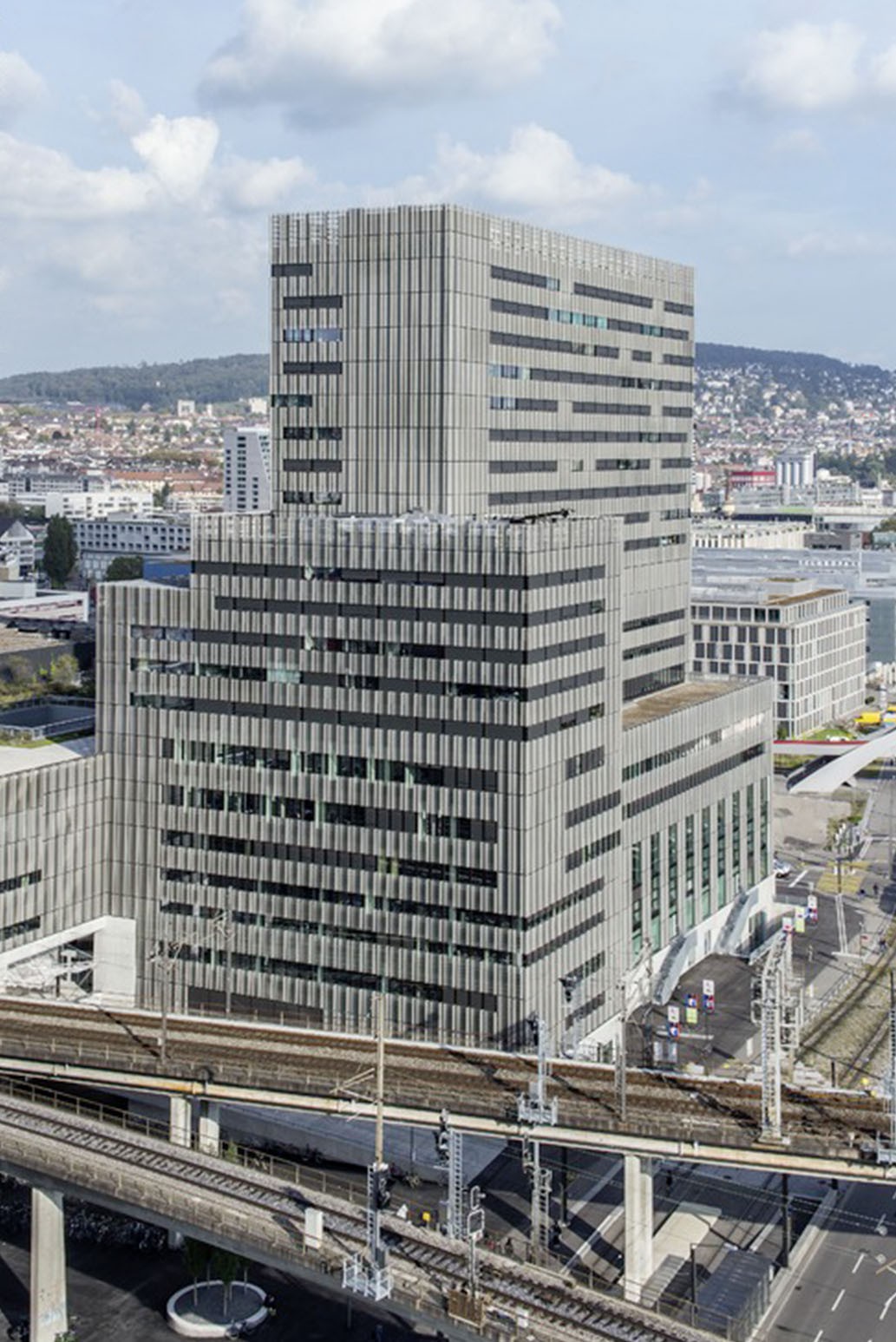 First opened back in an era when Zurich's cineastes would watch silent movies starring Rudolph Valentino or Greta Garbo, the original Kosmos was designed by architect Ernst Zuppinger in 1923 in the modish art deco style. Almost one hundred years later, it continues to thrive as Kulturhaus Kosmos, an arts centre, six-screen cinema and performance space with a stage, a bar, a shop and a restaurant. During the summer months, a timber outstation called the Lala Bar, set up on the square between the cinema and the 25hours Hotel, invites guests to enjoy a drink and discuss the newest work by Noah Baumbach or Bong Joon-ho. Situated between the multicultural Langstrasse quarter and the modern Europaallee, the new Kulturhaus Kosmos, say its proprietors, is 'a place which blurs boundaries and makes room for encounters, discourse, contemplation and entertainment'.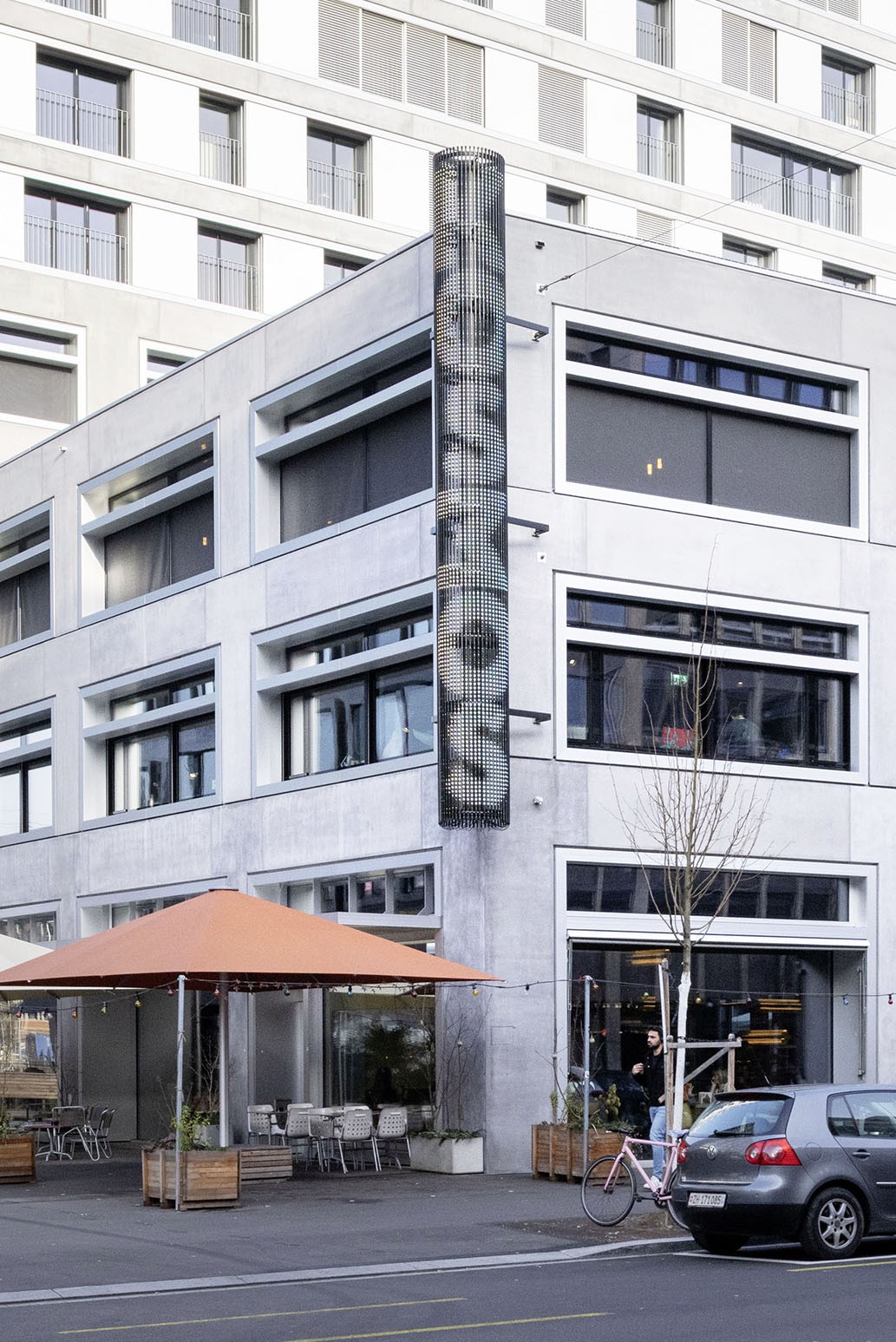 Towers by Los Carpinteros + Art in Public places
Zurich excels in fine example of confrontational and impactful public art. Standing on Escher-Wyss-Platz in Zurich-West and commissioned in 2012 as part of the 'Art and the City' project, Towers is a monumental, five-part sculpture by the Cuban artists Marco Antonio Castillo Valdés and Dagoberto Rodríguez Sánchez…aka Los Carpinteros - The Carpenters. The five sculptures take the form of various drill bits with the duo paying material, functional and political homage to the industrial past of the Zurich-West district. The city's Walter A. Bechtler Foundation purchased three of the five sculptures and loaned them to the City of Zurich for 10 years. Wallpaper* also recommends 'Pavillon-Skulptur' by Max Bill, a striking, granite sculpture in the middle of Zurich's bustling Bahnhofstrasse, the Giacometti Frescos ('Blüemlihalle') in what Zurich proudly claims to be the most beautiful police station entrance hall in the world, and Memorial to Hans Künzi by Carsten Höller, an abstract tribute to the 'Father of the S-Bahn' installed at Europaplatz next to Zurich Main Station.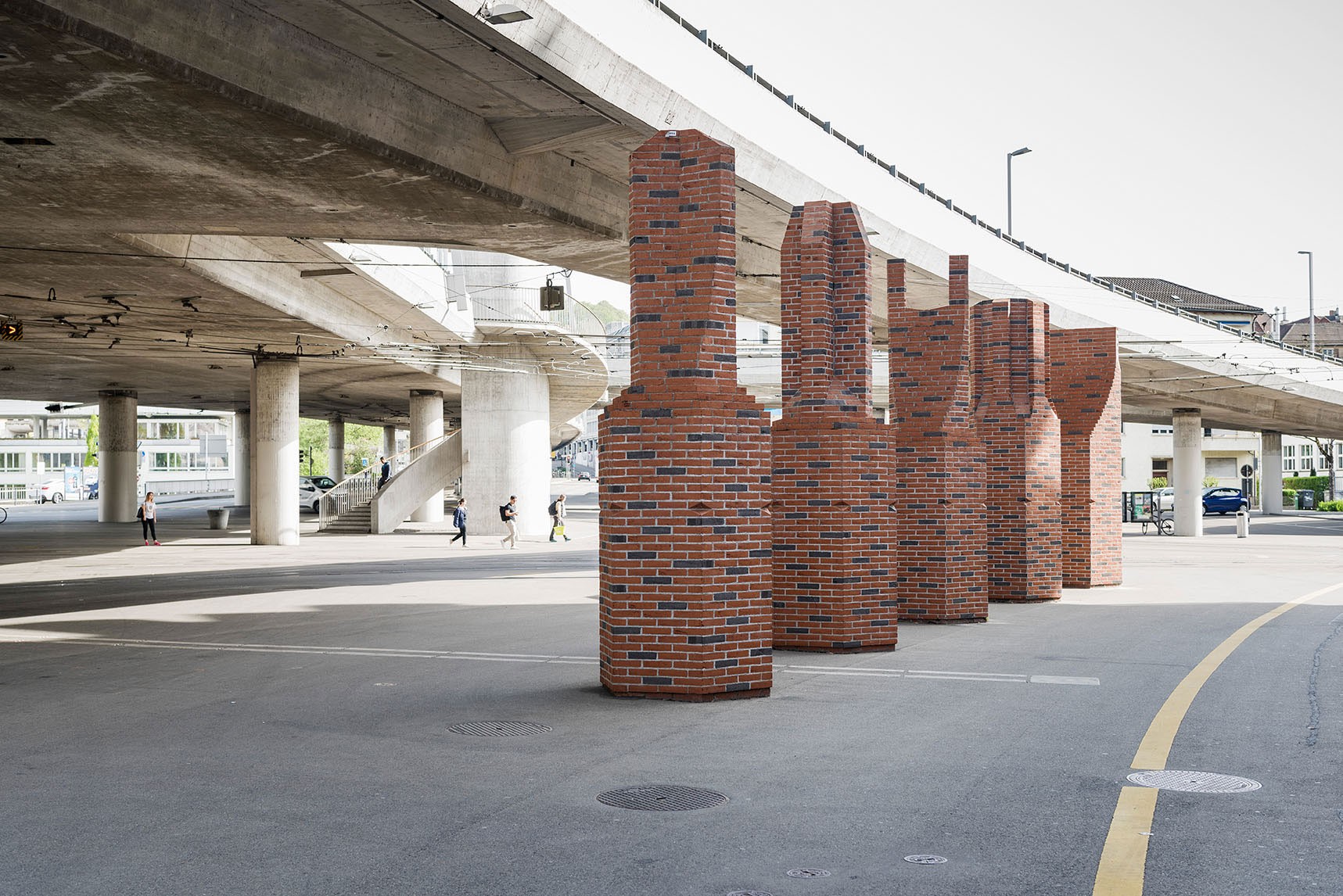 Designed by British architect David Chipperfield, the long-awaited new extension to Kunsthaus Zurich is a must-visit this autumn. Now fully open to the public, the structure's clear geometric volume is flooded with light, and provides even more display and event space for the museum's enviable collections of contemporary art, Classical Modernism, and Impressionism, including dazzling works from the Bührle Collection. Kunsthaus Zurich – now Switzerland's biggest and most significant art space – presents the largest Munch collection outside of Norway, alongside works by Picasso, Monet and Chagall, and leading exponents of the Expressionist movement. Local contemporary and 20th century talent from Switzerland is represented in masterpieces by Alberto Giacometti, the Zürcher Konkrete (Concrete) artists, Pipilotti Rist, and Fischli/Weiss.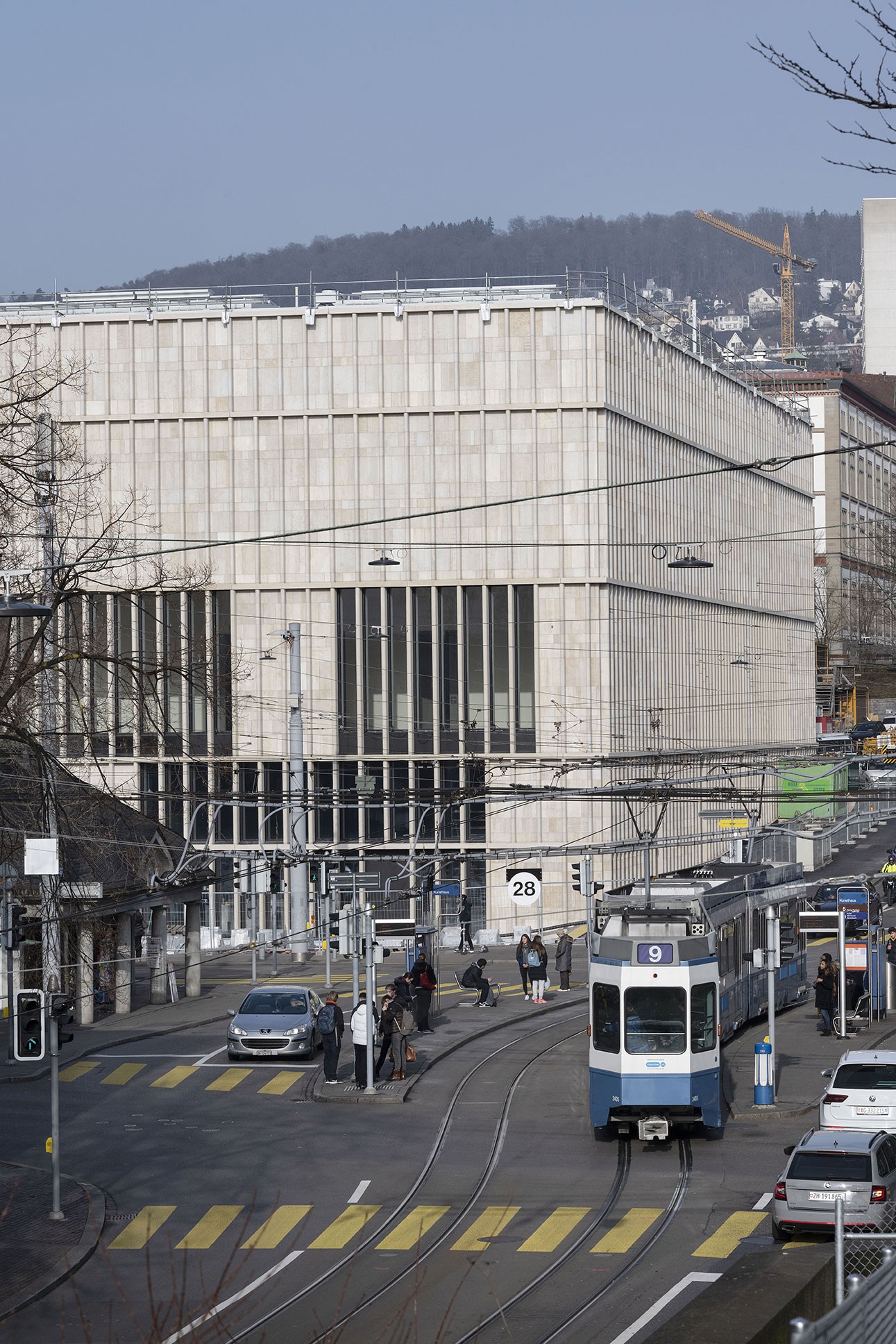 CLICK HERE FOR MORE ZURICH RICHES
(opens in new tab)
Lorem ipsum dolor sit amet, consectetur adipiscing elit. Duis nunc sapien, venenatis ac tincidunt et, laoreet a augue. Cras condimentum enim at sodales tincidunt. Lorem ipsum dolor sit amet, consectetur adipiscing elit. Duis nunc sapien, venenatis ac tincidunt et, laoree

Lorem ipsum dolor sit amet, consectetur adipiscing elit. Duis nunc sapien, venenatis ac tincidunt et, laoreet a augue. Cras condimentum enim at sodales tincidunt. Lorem ipsum dolor sit amet, consectetur adipiscing elit. Duis nunc sapien, venenatis ac tincidunt et, laoreet