BESPOKE | DECEMBER 2021 | RUINART
A new slipcase for Maison Ruinart's champagne bottles offers an elegant, functional and fully recyclable alternative to the gift box, so its green credentials are now as sparkling as its output
BESPOKE | DECEMBER 2021 | RUINART
A new slipcase for Maison Ruinart's champagne bottles offers an elegant, functional and fully recyclable alternative to the gift box, so its green credentials are now as sparkling as its output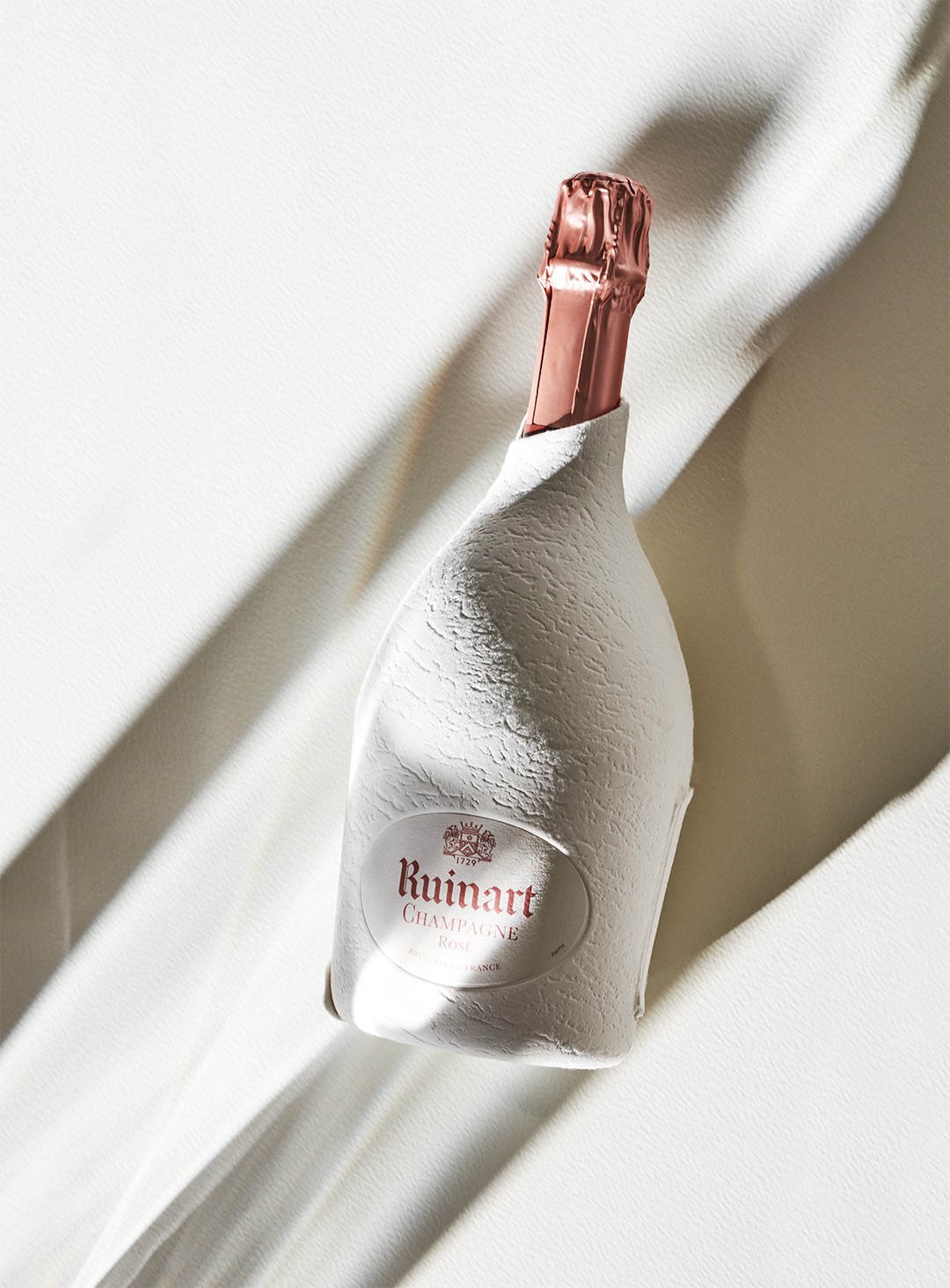 Maison Ruinart redefines the gifting season with a new approach to its champagne packaging that elevates the art of giving with a novel sustainable slant. A growing environmental awareness has allowed the house to develop new initiatives, including putting sustainable practices high on its priority list. Maison Ruinart's decisive step forward embraces the notion of sustainability as an inspirational source of innovation and a driving force of creativity.
Embracing an innovative, next-generation spirit, Maison Ruinart introduces a disruptive alternative case for its bottles. The first champagne house to offer an alternative to traditional single bottle gift boxes, Maison Ruinart aims at reframing the gifting ritual with a meaningful and conscious attitude.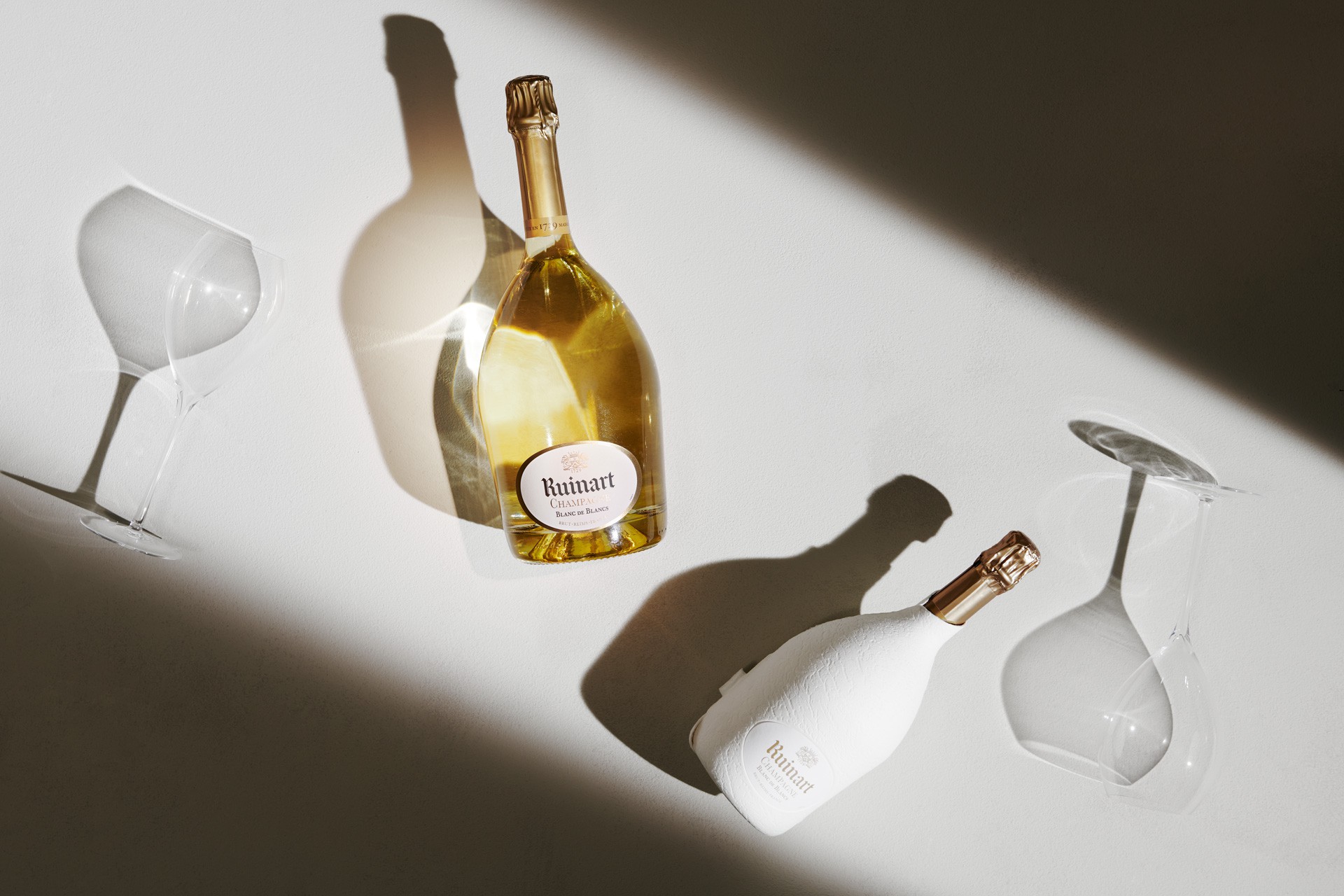 First unveiled in 2020 and now extended to the larger magnum bottle format, Maison Ruinart's second skin packaging is the result of an intensive two-year development and design process in collaboration with Italian packaging company Pusterla 1880 and paper specialist James Cropper and its moulded fibre packaging solution Colourform.
The sculptural case features a 100 per cent paper pulp envelope replicating the champagne bottle's distinctively curved silhouette, the brand's signature 'R' motif is discreetly moulded onto the case rather than ink-printed into the material, and the case's surface is bas-relief-moulded to create a texture that recalls the maison's chalk cellars used to age its vintages and the quarries of the surrounding Champagne region. The resulting package is elegant yet functional, and a bona fide alternative to single-use gift boxes.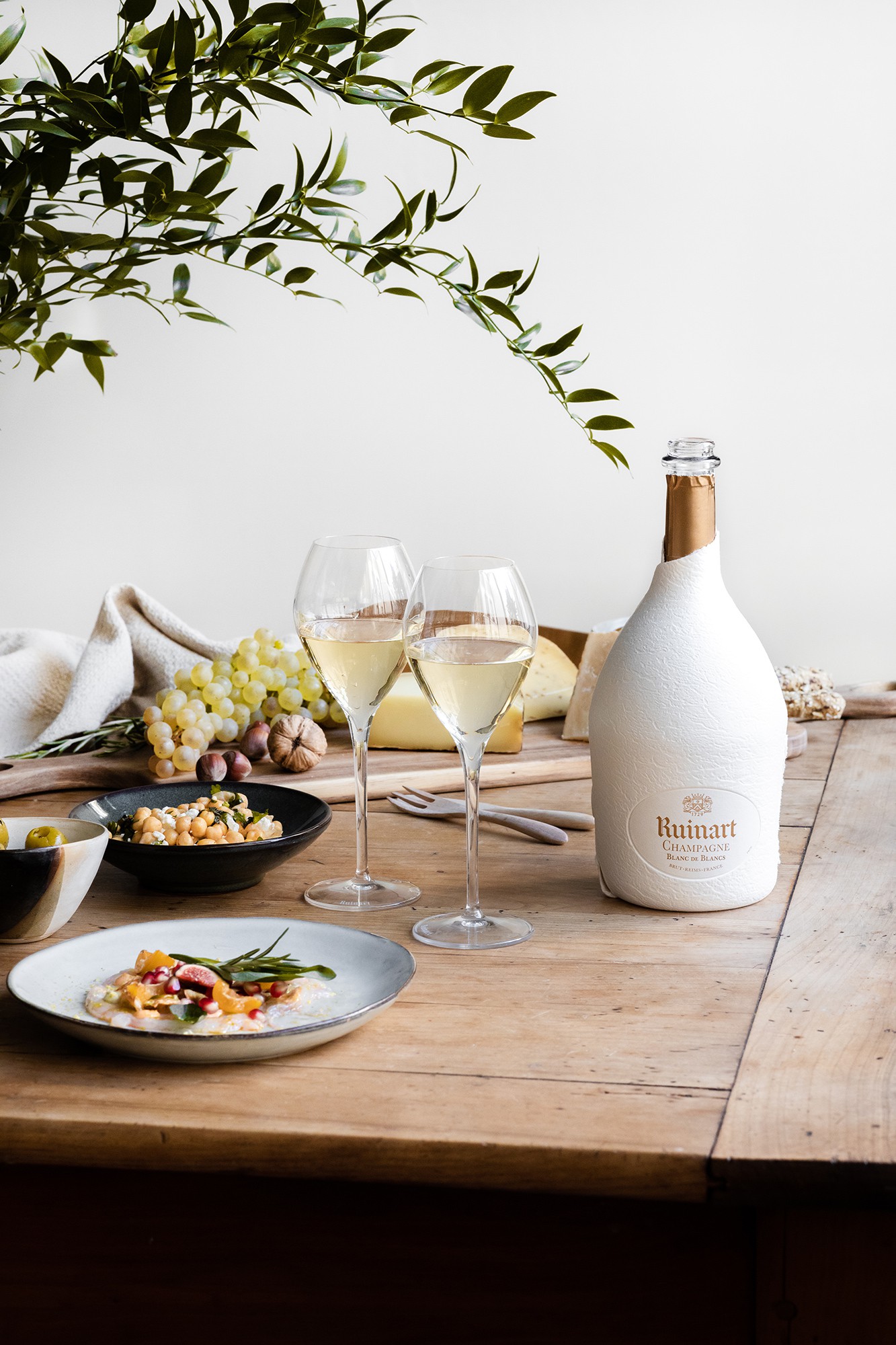 Embracing the shape of the bottle rather than hiding its silhouette, the packaging was developed with a practical approach to storing and serving champagne. The case is resistant to humidity, can keep the bottle cool for 20 minutes once out of the fridge and can be immersed in an ice bucket for up to three hours, while its form was specially devised to protect the bottle from light damage. With the elegantly draped curve of the case's design referencing the practice of swaddling a champagne bottle in a white napkin during formal table service, this packaging preserves the integrity of the Maison Ruinart legacy.
Until it is unwrapped and enjoyed responsibly.
INFORMATION
Discover more at Ruinart