BESPOKE | NOVEMBER 2022 | BENTLEY
Luxury, space and sustainability reconsidered
Wallpaper* and Bentley curate the lives and work of three creatives and the user experience of the future female driver
Bentley Motors, founded over 100 years ago, is a future-facing luxury car manufacturer. As the way we own, drive and fuel our motor vehicles undergoes a radical revolution, Bentley is also exploring the less tangible elements of the driver experience – touch, sustainability, enjoyment and environment. Deconstructing the very notion of luxury' in the modern age, the new thinking captures the unique bond between user and vehicle. It's a relationship enhanced by Bentley's use of materials, technology, craftsmanship, sound and vision – the special attention paid to comfort, spatial luxury and tactility.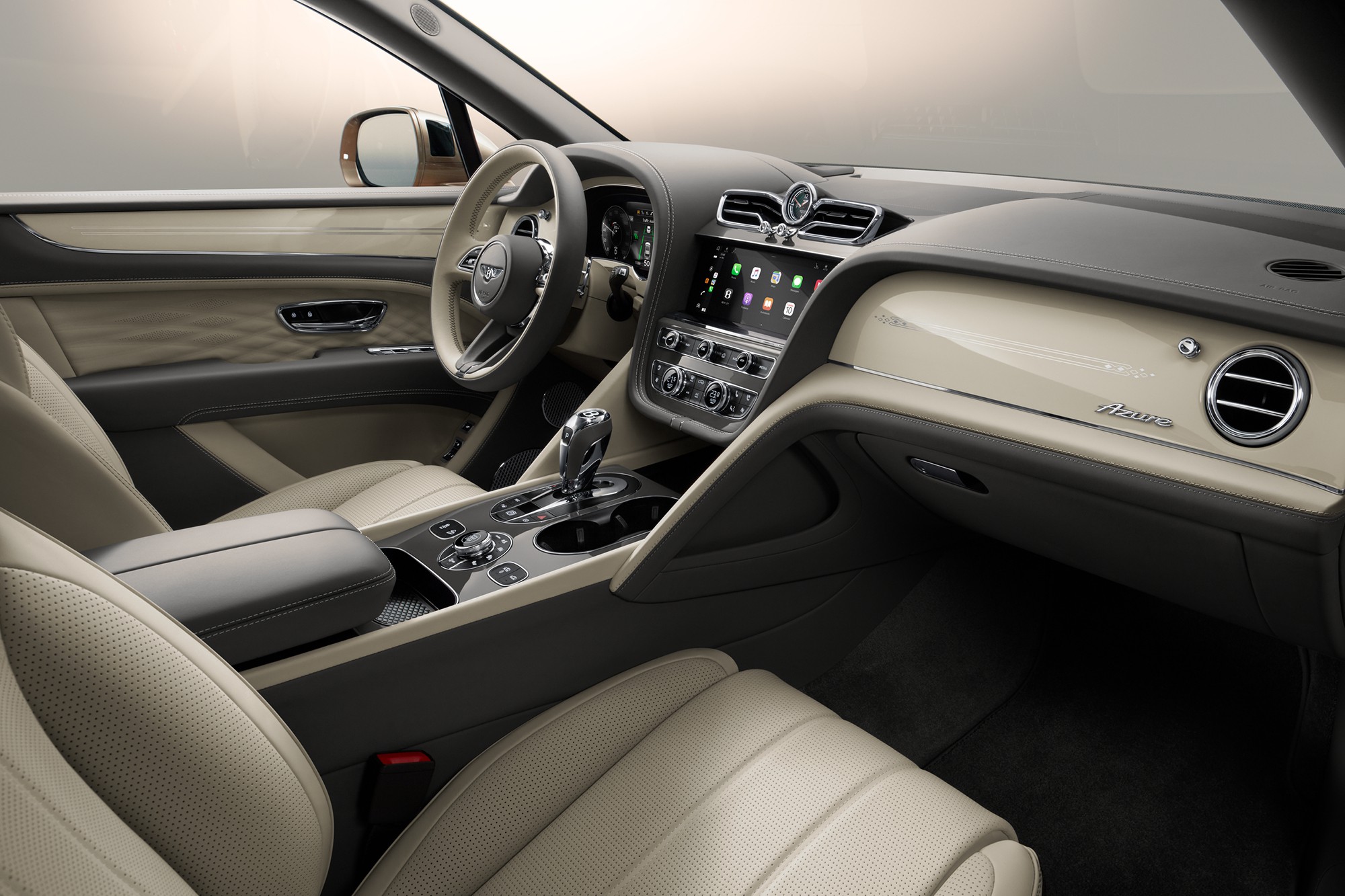 Heralding a future of rich, haptic experiences, cars like the new Bentley Bentayga Extended Wheelbase Azure are innovating a digital luxury platform, with every journey being deeply personalised. In the future, inbuilt technology will live-compose a soundtrack based upon drivers' inputs, the car's desire to improve driver and passenger wellbeing and pleasure enhancing every journey.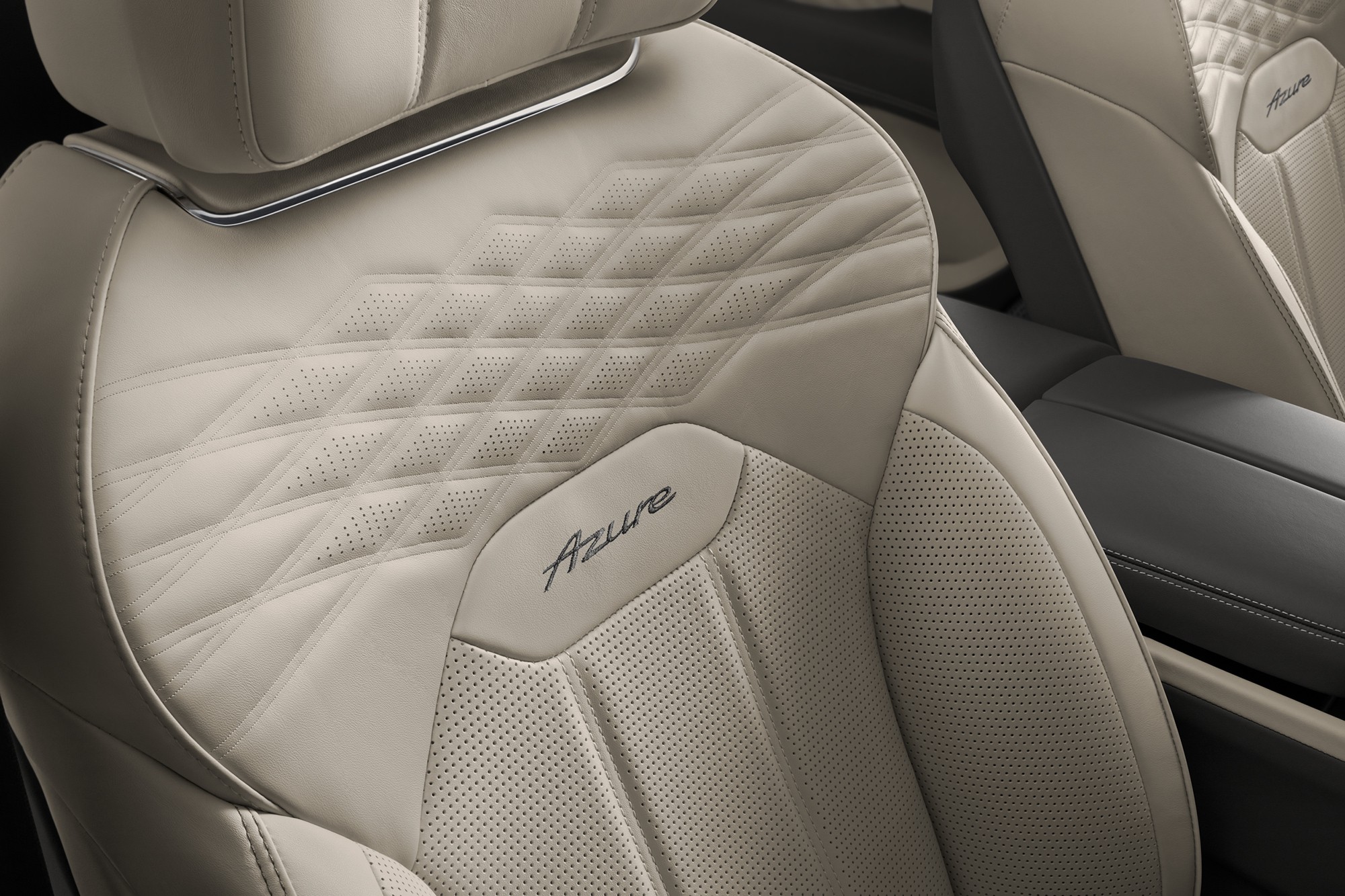 To celebrate Bentley's vision of conscientious luxury and crafting bespoke experiences beyond gender, Bentley and Wallpaper* asked two artists and UX designer at Bentley Motors Naomi Saka to join the conversation. First up, Claudia Comte and Christine Sun Kim discuss their personal journeys in the creative world.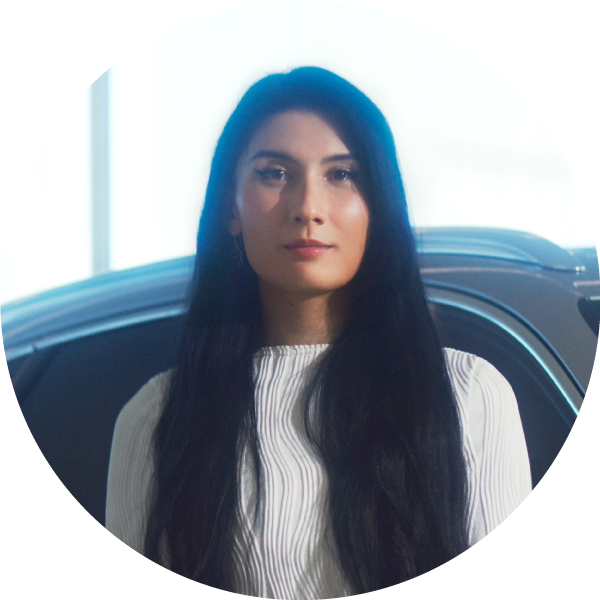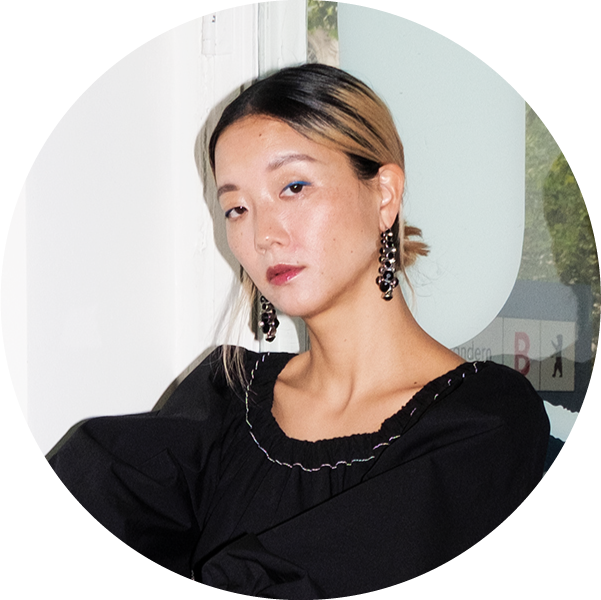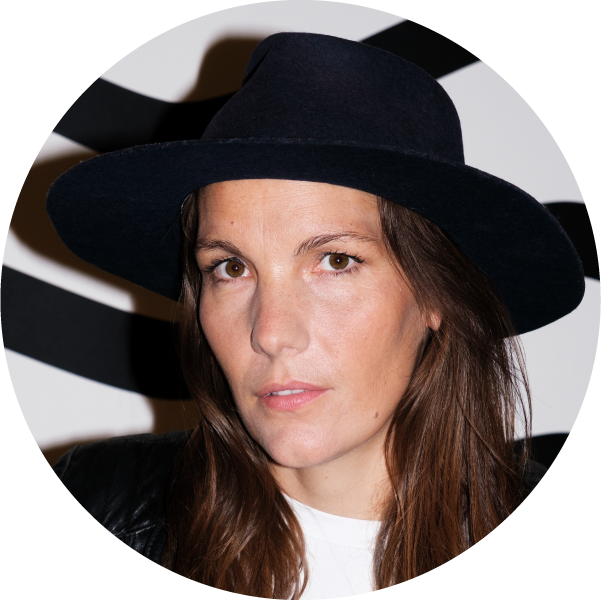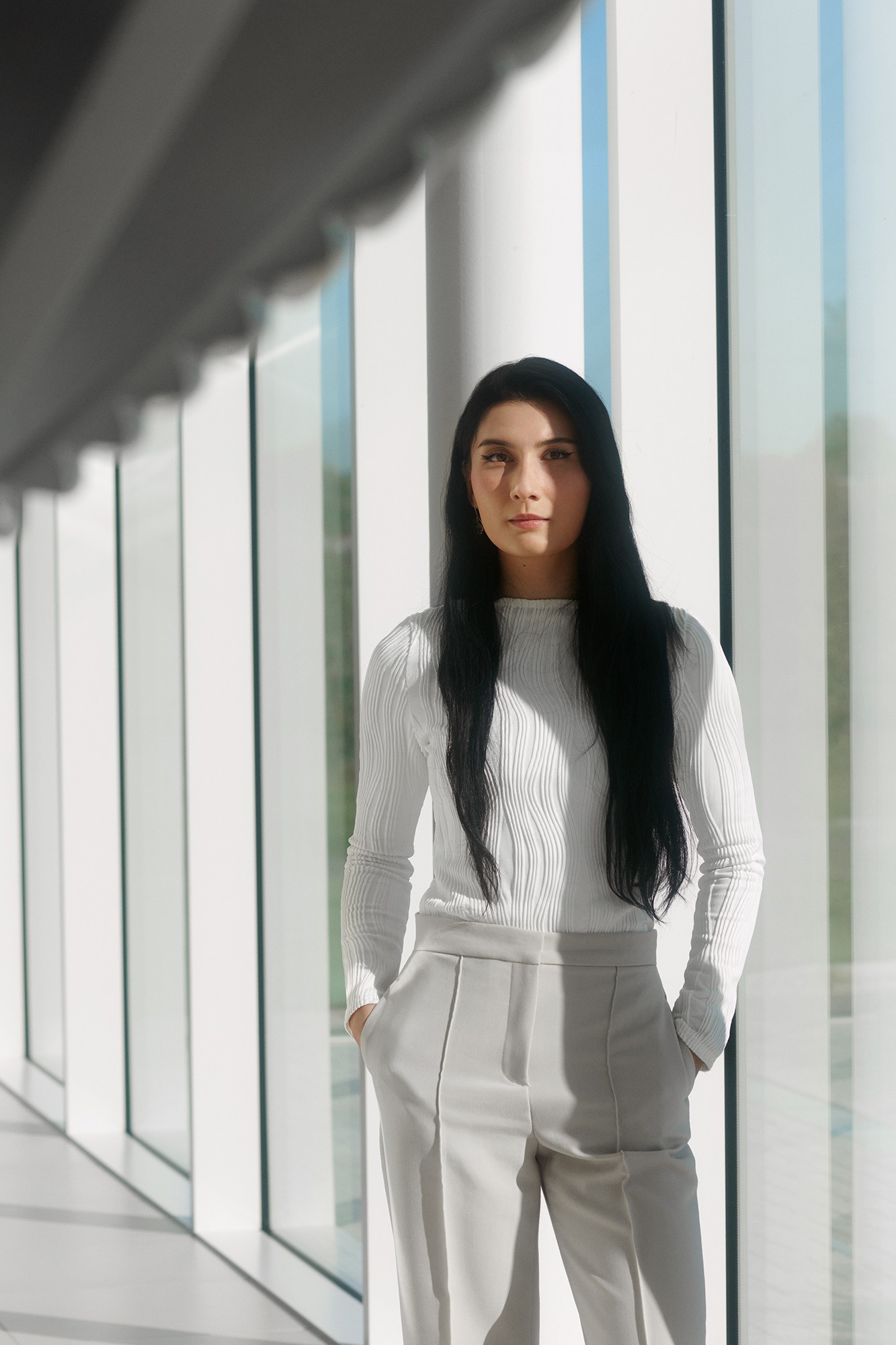 Naomi Saka, UX designer at Bentley, on cars that connect with their humans
The road ahead is full of curated journeys, interaction between car and driver, and rich, haptic experiences, says the UK-based UX designer
Naomi Saka, a UX designer at Bentley Motors, based in Crewe, and a master of arts graduate from London's Royal College, has an interesting theory. 'From a young age we swim in the perceptual and conceptual complexity of life and relationships,' she says. 'I'm interested in the magic that technology can bring to this world and how it can enhance the imponderable bloom of experiences.'
Saka's visually conceptual thesis project, titled 'The Spark' and part of a Bentley/RCA collaborative project, is a thoughtful exploration of that very theme – a work that captures the unique bond between driver and car, studying the ways in which a meaningful and sustainable, human and digitally-capable-vehicle relationship can be created and passed down through generations. It's 'the idea that the production line of the car doesn't end in the factory', says Naomi. 'But continues long after, with the user crafting it through his/her interaction.'
Saka's project was exhibited earlier this year at the Guggenheim Bilbao exhibition, 'Motion: Autos, Art Architecture', curated by Norman Foster. Her vision sees factors such as light, sound and tactile experience constantly improved and evolved. 'The car becomes a kinetic sculpture that acquires emotional value that goes beyond tangible qualities. Different layers of empathy develop, the personalisation continuing and becoming further enriched long after the initial purchase. Powered by the digital revolution, the new "luxury of space" connects to the core of the human experience.'
At Bentley's UX studio, says Saka, the creative team often use the metaphor of a car's 'orchestra' – a host of capable musicians and audible variations available to the user. This orchestral reference became another influence on her work. 'Imagine a journey where the car gives you the chance to become the conductor, enabling adjustment of the experience with one simple gesture that triggers a bespoke curation of your trip. Interaction becomes a continuation of the craft, shaping the car's character,' she says. She chose to represent this idea in The Spark by way of her own physical, conductorial movements.
'Movement and interaction stand as the link between the human and the inanimate, breathing life into objects. But when we think of movement in a mobility context nowadays, we think of a car moving from A to B. [But] there are so many facets of movement. It's the context of the journey, the environment you experience, and most interestingly, the human component – your personal movement and driving character, [your] choices.'
A post-pandemic examination of humans inspired Saka to reassess the conceptual complexities of movement. 'I took this new angle to create a study of how human movement and interaction can shape the character of a car. Motion sculptures were created through people interacting and passing by [an] installation in the hallways of the Royal College of Art. They became the foundation for the shape of The Spark.'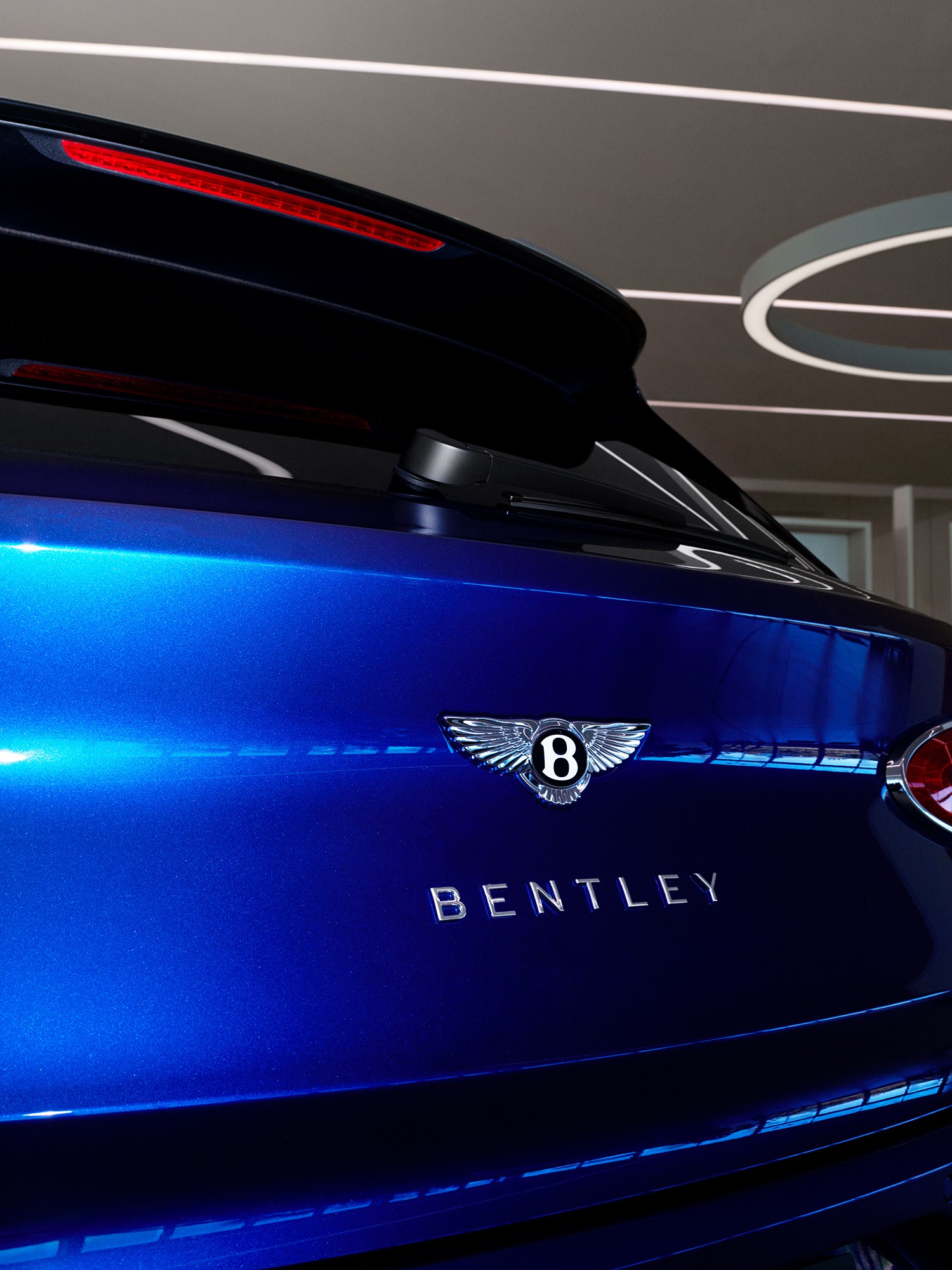 Saka built what she calls 'Curation Engines' during her project, based on the same principle but using an array of different 'musicians'. 'This process enables us to retain authenticity in the digital world, generate graphics and light experiences that come alive, in real time during a journey, based on specific driving characteristics. The exciting part for me is that this is not science fiction, we are now working on delivering the algorithms for the Curation Engine on a wide range of future products using light, sound, vision, even scent.'
Saka was inspired by Bentley's interaction strategy of fusing analogue and digital aesthetics to humanise technology. 'Rich, haptic experiences will always be core to human [existence]. Bentley's philosophy is a paradigm based on the knowledge and craftsmanship [the brand has] accumulated for over a century. Its pursuit of timelessness is ultimately embodied in its materials, technology and experiences.'
The Spark also addresses the rapidly evolving notions of success, luxury, sustainability, even the role of gender politics, in contemporary automobile culture. Saka's thesis posits some key questions: what does success look like to the new generation of young females and how have values changed from an embracing of traditional symbols of luxury, to a mind set of innovation and sustainability, safety and environment?
'Luxury values are changing from conspicuous symbols of wealth to a conscientious and experiential mindset,' she says. 'Growing up in a generation shaped by environmental awareness, which embraces diversity, individuality that goes beyond gender must be celebrated.' The Spark foretells a future that considers individuality beyond gender, to be enjoyed by everyone.
'Action and experiences are becoming more important than just ownership. People of my generation prefer personal growth and development. Success nowadays lies within a purpose, not thoughtless consumption.'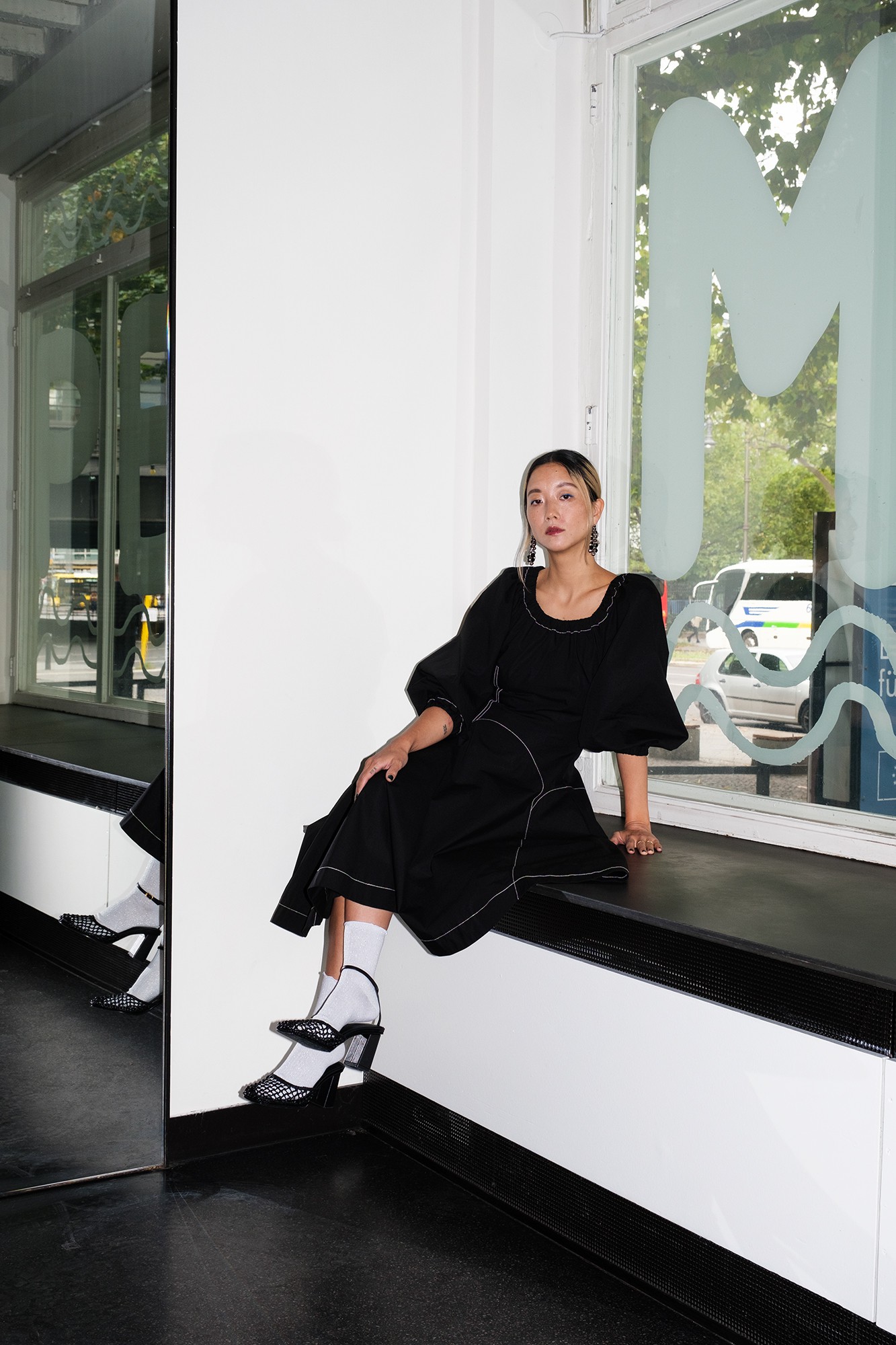 Christine Sun Kim on reimagining sound art
Berlin-based Christine Sun Kim on communication, connection, and carving her own space in the art world
Christine Sun Kim is a sound artist, but not in a traditional sense. Instead, Kim – whose first language is American Sign Language – welcomes us into an entirely fresh and utterly delightful world of sound as it pertains to social interaction, as it is perceived visually and experienced emotionally. Hers is a world of sound conveyed through movement, written word, brushstrokes and wit.
In Kim's work, the sense of hearing is wryly replaced with a sense of humour, and with it, she breaks down the barriers to communication and connection that can come between any communities speaking a different language. As someone who is Deaf (with a capital D) Kim may have originally been taught to believe that sound wasn't a part of her life – it was only for those who could hear it – as an Artist (with a capital A) she realised that sound in fact shapes her experience of the world more than most. Through her work she demonstrates that sound doesn't have to be heard to be felt – it can also be seen and experienced as an idea – and visual languages such as American Sign Language (ASL) can articulate concepts in rich meaningful ways.
When I started working with sound art, I discovered it helped me learn about myself more,' says Kim. I had grown up in a bubble, and through sound, I've been able to step back, take a better look and find myself. It's interesting because sound helped me find who I am. It helped me hone in on my art practice, which is super ironic.'
In her popular TED talk, she explains: Just because I don't use my literal voice to communicate in society's eyes it's like I don't have a voice at all.' Far from it: through the ASL interpreters whose skills will best convey the nuances of her own personality and tone, she has a wide choice of voices at her disposal. Where so many artists avoid talking about their work altogether, Kim's communication of hers is multifaceted and a celebration of communication.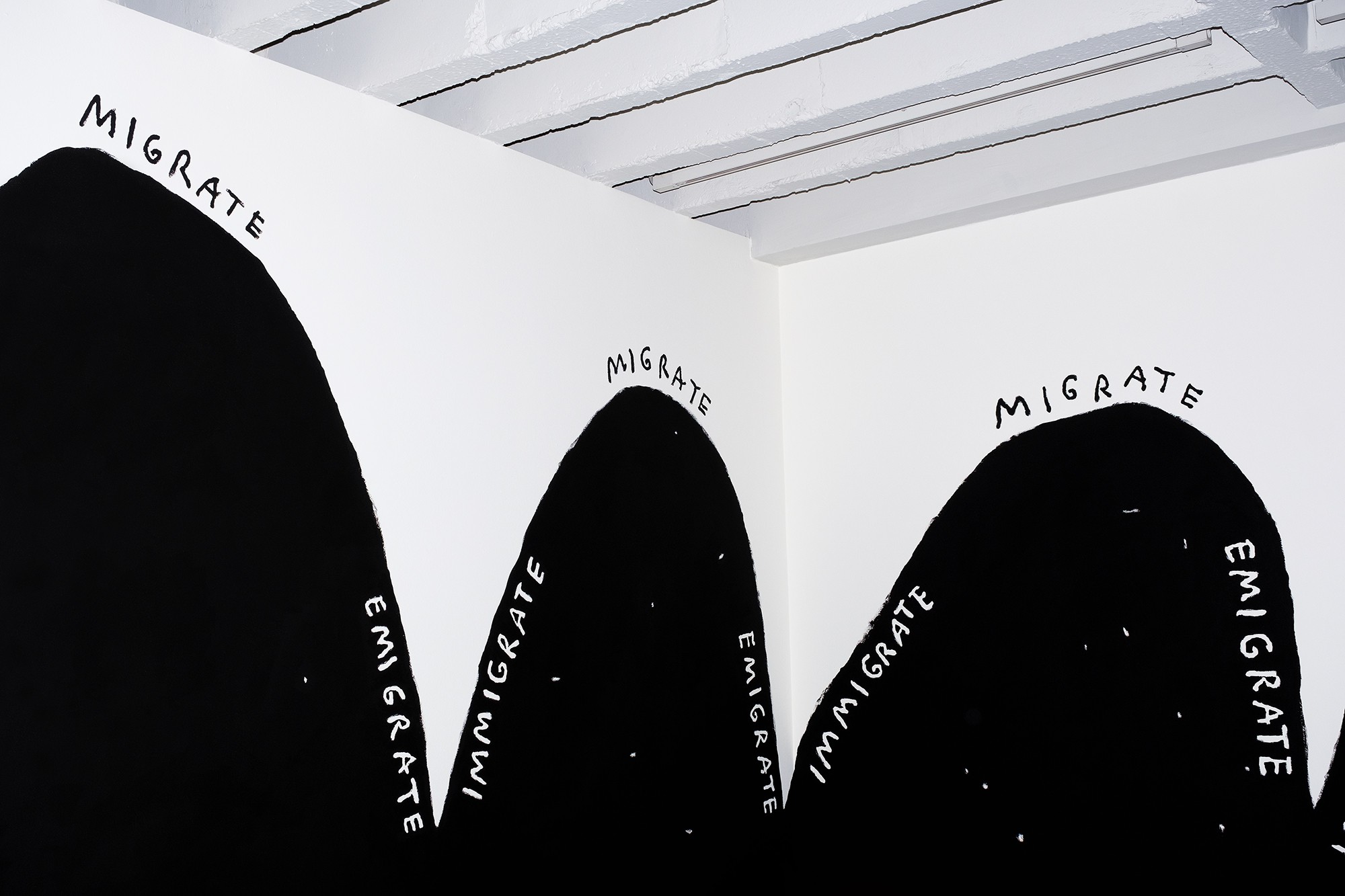 Today Kim lives and works in Berlin. Her work – whether filling billboards, murals covering entire buildings or a banner flying behind a plane – is highly sought after around the world. I want the Deaf community to be in people's faces,' she laughs. That's why I'm always trying to find a way to go as big as possible to speak to scale and to be as public as possible. The bigger it is, the more it is in people's spaces, the more they have to see it. I like to impose our existence into people's everyday lives because that's not the case otherwise. That's become one of my new goals.'
It's working. She has exhibited and performed at the Whitney, MoMA PS1, and the Museum of Modern Art, New York, the Art Institute of Chicago, the San Francisco Museum of Modern Art, at the Berlin and the Shanghai Biennales. She was awarded an MIT Media Lab Fellowship and has presented at numerous conferences and symposia and in 2020 she performed the US national anthem and America the Beautiful' in ASL at the opening of the Super Bowl. As a child of immigrants, a grandchild of refugees, a Deaf woman of colour, an artist and a mother, I was proud to perform,' she would later write in an article for The New York Times, and despite the fact that broadcaster Fox – so frustratingly – failed to show more than a few seconds of the performance, it was still an opportunity to raise awareness of the systemic barriers and the stigmas attached to deafness – an educational role Kim finds herself in repeatedly.
I encourage people to take their own interpretations of my work,' she explains. Of course, sometimes I wish that I wasn't having to be an educator by default, but that's what it is as a deaf person. You can't help but show and explain the best ways to communicate and you just are an educator by default. I don't want my work to be closed off or something that people can't understand.'
Kim didn't really set out to create a new language, but somehow she has. I just wanted to make a living out of art. I wanted to be able to try new ideas and have fun and play. And when you do play, it leads to playing with language and things like that.' She quickly realised humour was also the best way to take down walls. I'm in sound art, and I'm Deaf. People don't know how to handle me or how to respond. Humour from my end allows them to connect with me. Once you have that connection, everything else falls into place. The funnier I became – because that's how I could connect with people – the funnier my work became.'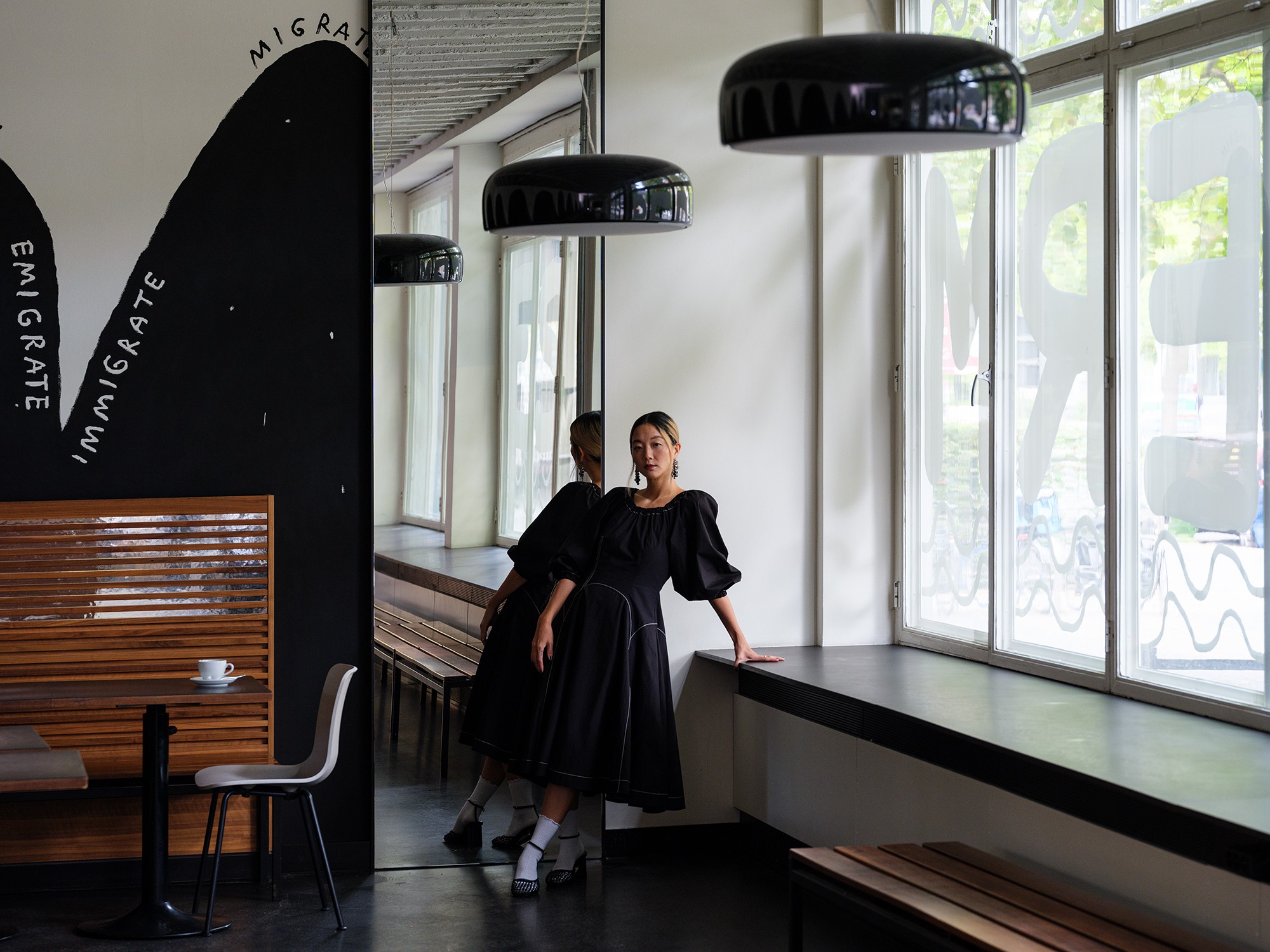 Humour, says Kim, is also a way to show that Deaf people aren't serious all the time. I think that people love to hear stories about Deaf people's struggles and Deaf people's suffering and how they made it despite all odds.' As part of her access rider, it is stipulated that the media avoid describing Kim and her work as inspiring' or inspirational' – and it's easy to understand how frustratingly singular that narrative can become. Using humour shows people a way to put those assumptions aside and connect in laughter and happiness. That way it's not about equalism or oppression, people can respond to the joy instead.'
Christine Sun Kim's latest installation Success Perm', opened in September 2022 at C/O Berlin. She also has shows, both titled Oh Me Oh My', at two locations in Canada, Remai Modern in Saskatoon, and Contemporary Art Gallery (CAG) in Vancouver, until 8 January 2023. Eventually, those two parts will become one show in the Tang Museum, New York. Her show 'How to Hold Your Debt' opens 28 October 2022 at JTT in New York
Claudia Comte's multilayered art blends innovation, humour and environmental activism
We speak to acclaimed Swiss artist Claudia Comte, whose work explores material memory, technological innovation, and our complex relationship with the natural world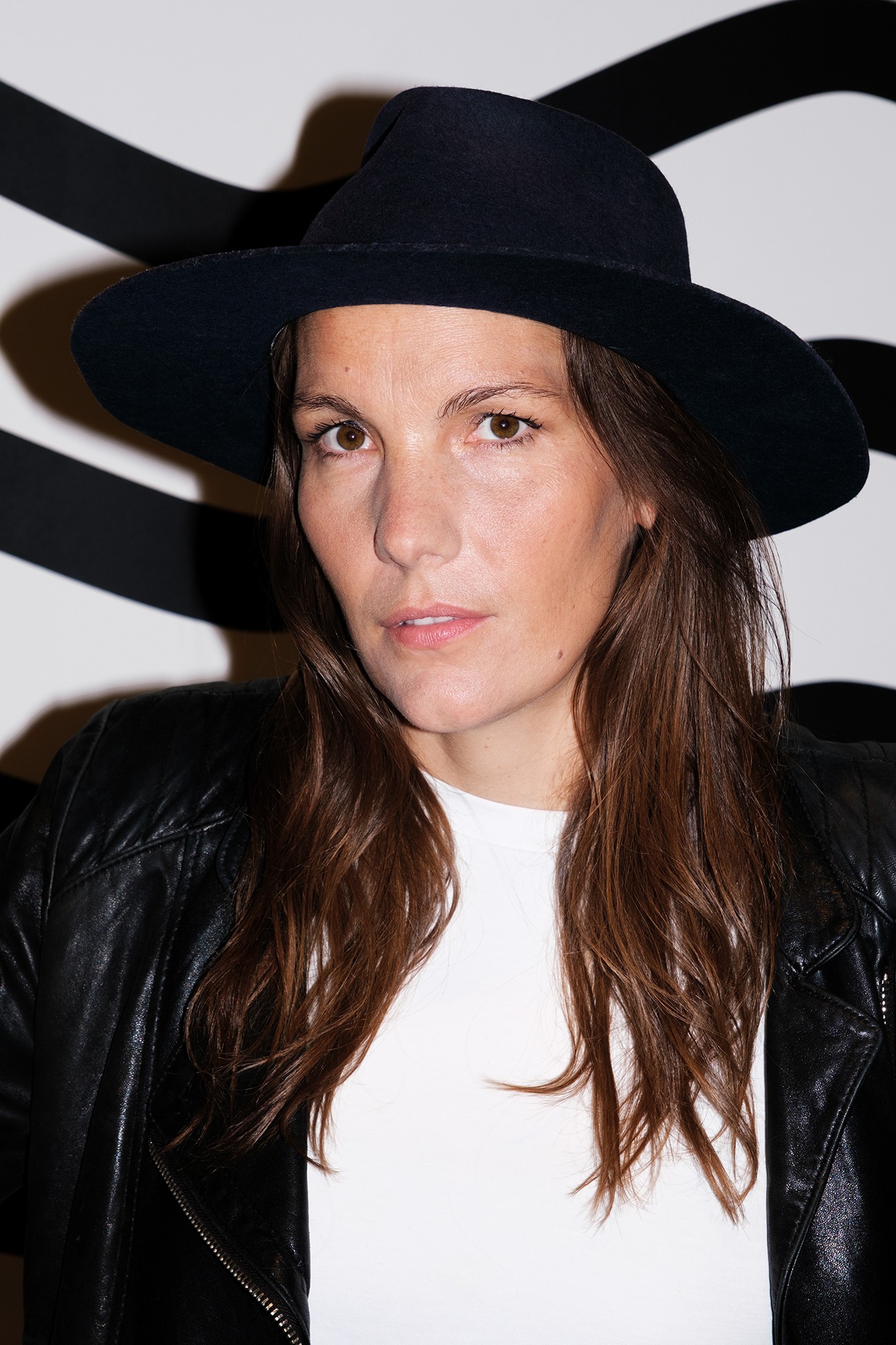 Acclaimed Swiss artist Claudia Comte spent her childhood outdoors, surrounded by the forests in the vast mountainous expanses of the forested canton of Vaud. It's little surprise, then, that organic forms, the elements, and a palpable understanding of space are so deeply embedded in her art practice.
Comte's creative universe embraces the organic world alongside logic, rhythms, and patterns. Her exhibitions sometimes comprise whole environments of sculptures – often made in wood, ceramic or marble and echoing the shapes of coral, cacti and leaves – and wall paintings in which reductive abstraction meets geometric patterns of the digital world and pop elements from cartoons.
Comte – who has had major international solo shows and installations at the likes of Copenhagen Contemporary, Castello di Rivoli, Italy, the EPFL Rolex Learning Center, Lausanne, and was honoured with the Swiss Art Award in 2014 – shares a tangible affinity with her materials. I always liked to work very physically on large-scale sculptures because it gives you a sense of scale while questioning our relationship to the environment and nature, and how powerful and resistant certain elements and tools can be.'
In recent years, Comte's has been submerged in oceanic marine life, an interest that began in 2015 on a scuba diving trip in Zanzibar, Tanzania. This was the beginning of the exploration of the underwater world' she says. After expeditions to New Zealand and a residency at Jamaica's Alligator Head Foundation, in connection with the research centre TBA21-Academy, where she learned about the ocean, Comte was enamoured and her dedication to ocean conservation and combating climate change was consolidated. I started formulating these shapes in wood and working on coral-shaped chainsaw sculptures.'
But Comte's interest in sea life runs far deeper than aesthetic value. Her work harnesses a distinct visual language to communicate complex and critical issues of ecological conservation and environmental justice. Art is such a powerful tool because you don't have to address the problem on a scientific level,' she says. As we know, scientists have a hard time delivering the message. In art, scientific data can be used in a much broader and more open field where you can deliver the message in another form than in science. You have the artistic freedom to interpret, to point at things, to get the attention you need from the public.'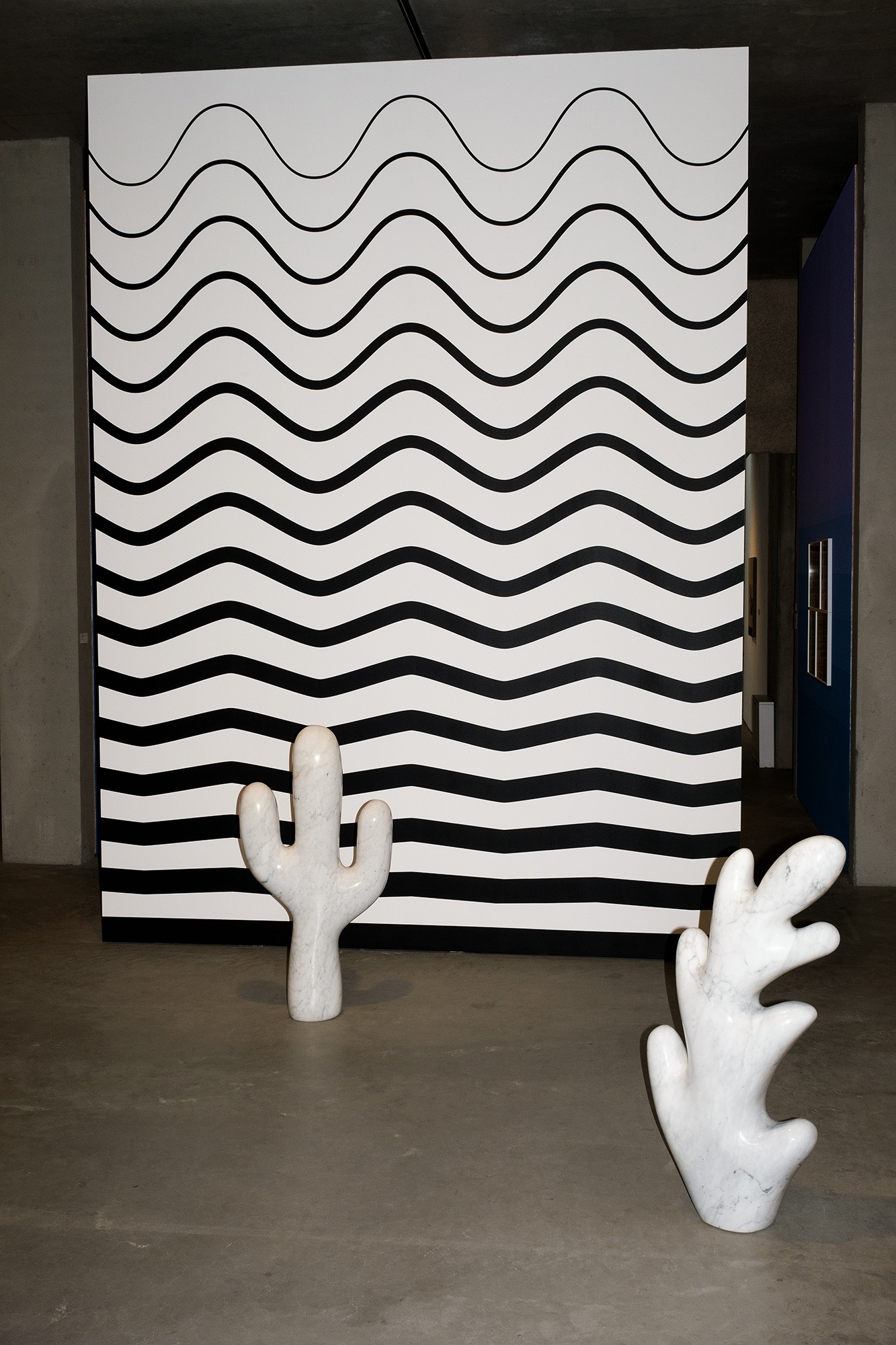 Her creative influences have been broad and varied, from cartoons and comics to Barbara Hepworth and climate activists. But recently, they've become more specific. Right now, I am completely focused on animals and climate activists. I'm inspired by people that try to bring some equality into the way we treat our environment,' she says, citing Rachel Carson, Jane Goodall, Greta Thunberg, Ayana Elizabeth Johnson, and Jo-Ann McArthur among those who have inspired her. Generally, it's women who stand up and are not afraid. Rachel Carson predicted a climate disaster long ago and so many scientists had warned us about what would happen. It is happening now and we finally understand that they were right.'
Another recurring theme in Comte's sculpture is material memory', the notion that organic matter contains inherited knowledge that can be explored, and listened to. Her work not only strives to understand organic forms but understand how, why and when those forms were conceived. It's really important to make people constantly aware that things around us that are alive or inanimate – such as stone, marble, mountains, trees – are actually time capsules, meaning they keep traces of what has happened in the past,' she says.
In tandem with her emphasis on material physicality, Comte has constantly embraced digital innovation, such as 3D scanning and rendering to execute concepts. I create patterns that you can simply not do by hand anymore,' she says. The digital world permits me to push my work further.'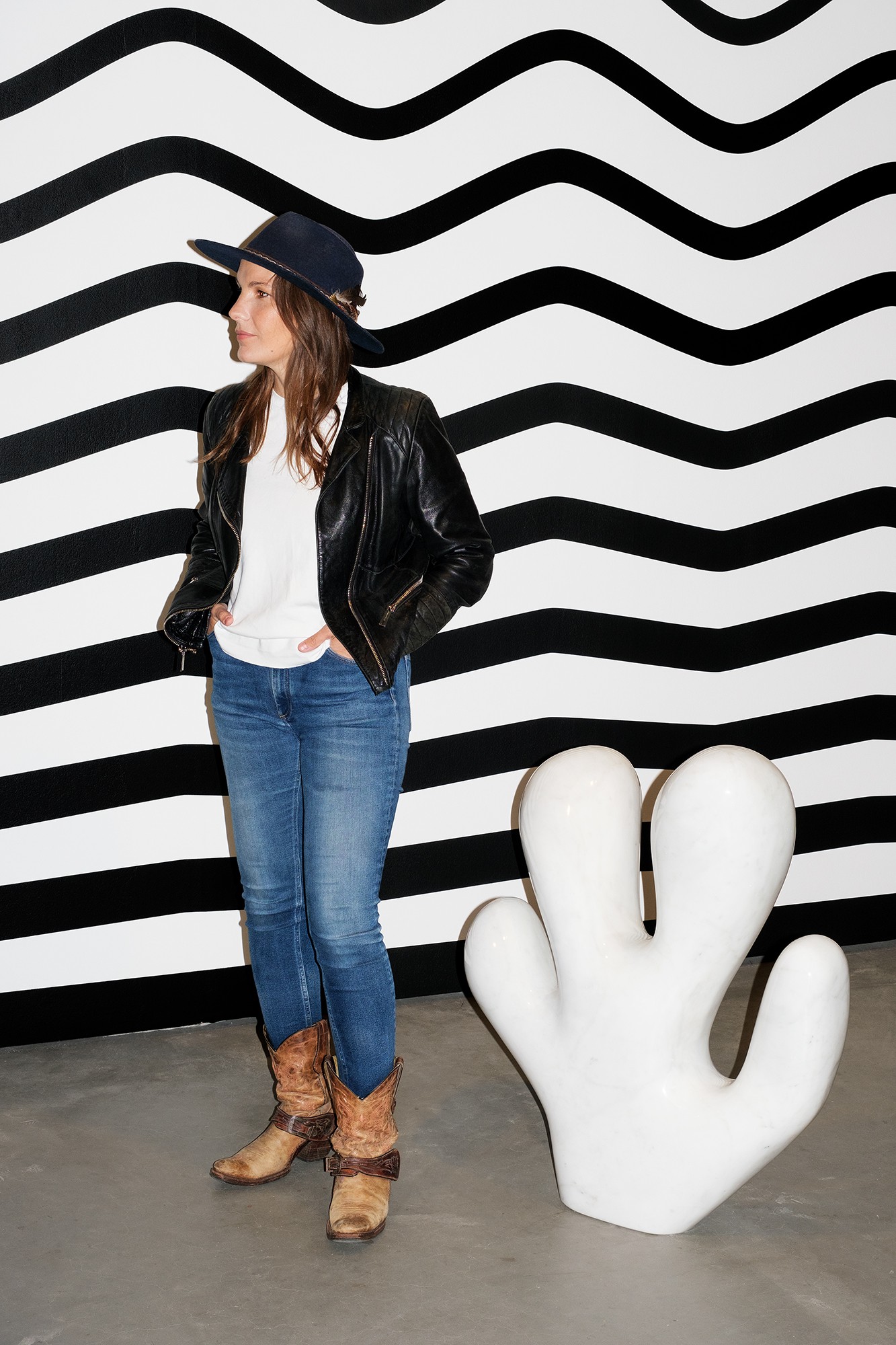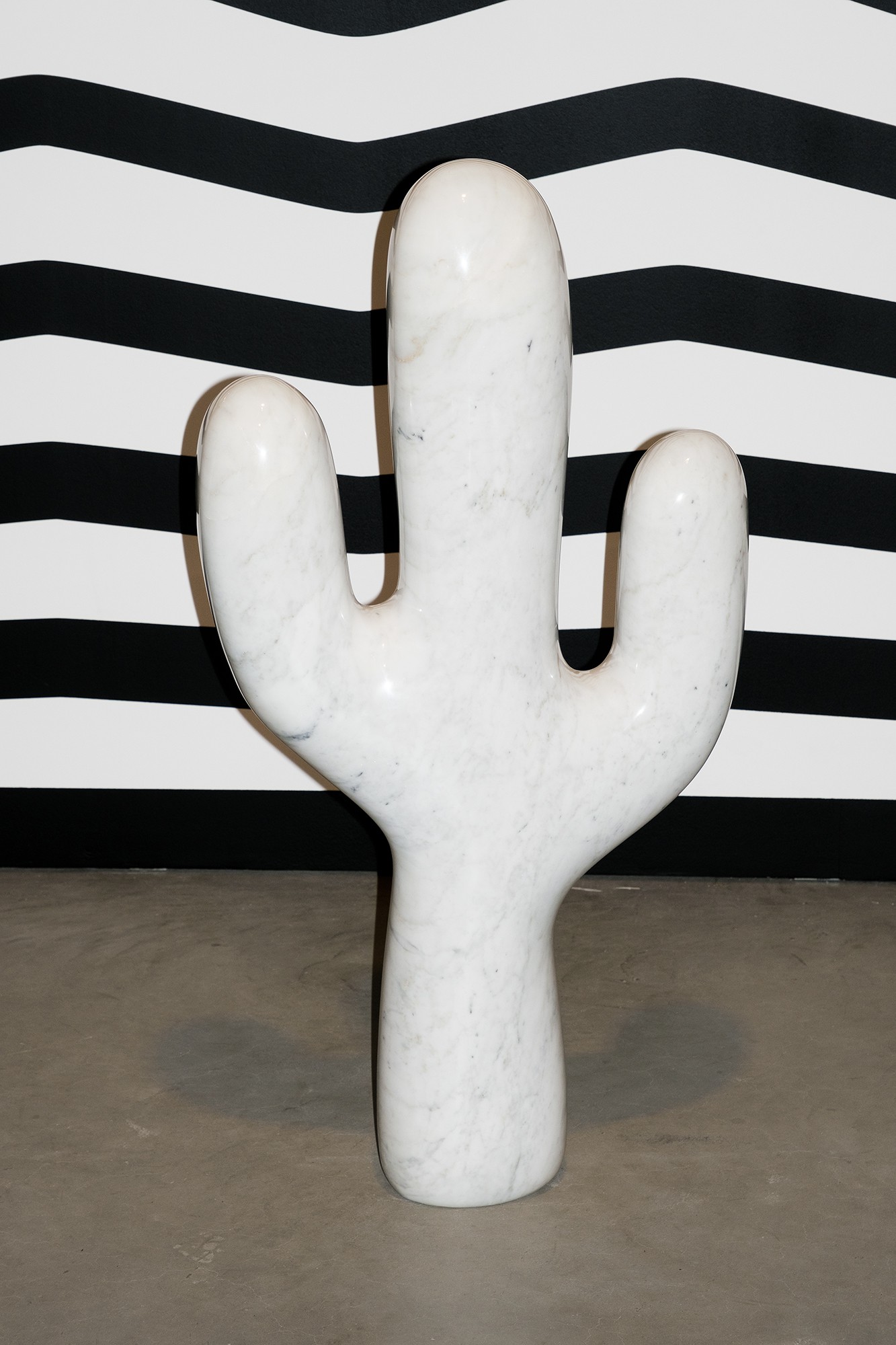 In addition to the weighty and pertinent themes, Comte often incorporates humour and playfulness to communicate the beauty and vulnerability of the natural world. In a recent show, An Impending Disaster (HaHaHa)' at König Vienna, she drew on the slapstick language of comics – whose protagonists often glean glee from the misfortune of others – to offer an accessible and empathetic means through which to question our relationship to the climate catastrophe. It articulated pleasure derived from harm,' she says. I let images of anthropogenic destruction, animals in captivity or plastic in the ocean clash with the comic language. It's about the insincerity of expressing the desire to help while simultaneously exploiting the Earth's resources through capitalist ventures.'
Claudia Comte's work is anchored in the perception of space. Her work explores the potential of the physical and digital spaces. It seeks to widen our understanding of how we co-habit space with the animal and plant kingdoms, and give space to neglected issues around ecology, the memory-laden objects we dismiss as inanimate – yet all the while, Comte leaves enough space for play and humour.
INFORMATION
For more information on Bentayga Extended Wheelbase Azure please visit: BENTLEYmotors.COM
Article 2
Design: LAYER x Benjamin Hubert
Nodding to a passion for music, design and craftsmanship, the Beosound Balance speaker by Bang & Olufsen (Denmark) is inspired by interior objects to redefine home audio. A soft, rounded silhouette uses materials such as solid oak and knitted textiles and hides an innovative user interface and seven carefully placed speaker drivers with beam-forming technology. Listeners choose between powerful, room-filling sound for everyday listening, and directional sound for precise and immersive music experiences.
Article 2
Design: LAYER x Benjamin Hubert
Nodding to a passion for music, design and craftsmanship, the Beosound Balance speaker by Bang & Olufsen (Denmark) is inspired by interior objects to redefine home audio. A soft, rounded silhouette uses materials such as solid oak and knitted textiles and hides an innovative user interface and seven carefully placed speaker drivers with beam-forming technology. Listeners choose between powerful, room-filling sound for everyday listening, and directional sound for precise and immersive music experiences.