Lotus Emira is a bold slice of old-school engineering magic
The last Lotus to be fitted with a traditional engine, the Lotus Emira is a fitting farewell to the company's long line of compact sports cars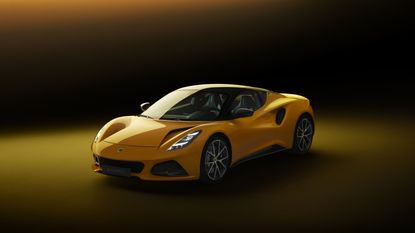 (Image credit: Lotus)
It's been a long time since we last took a hard look at a Lotus. This is the company's newest model, the Lotus Emira, a two-seater, mid-engine sports car that holds the distinction of being the last ever combustion-engine model to leave the famed Norwich, UK-based manufacturer.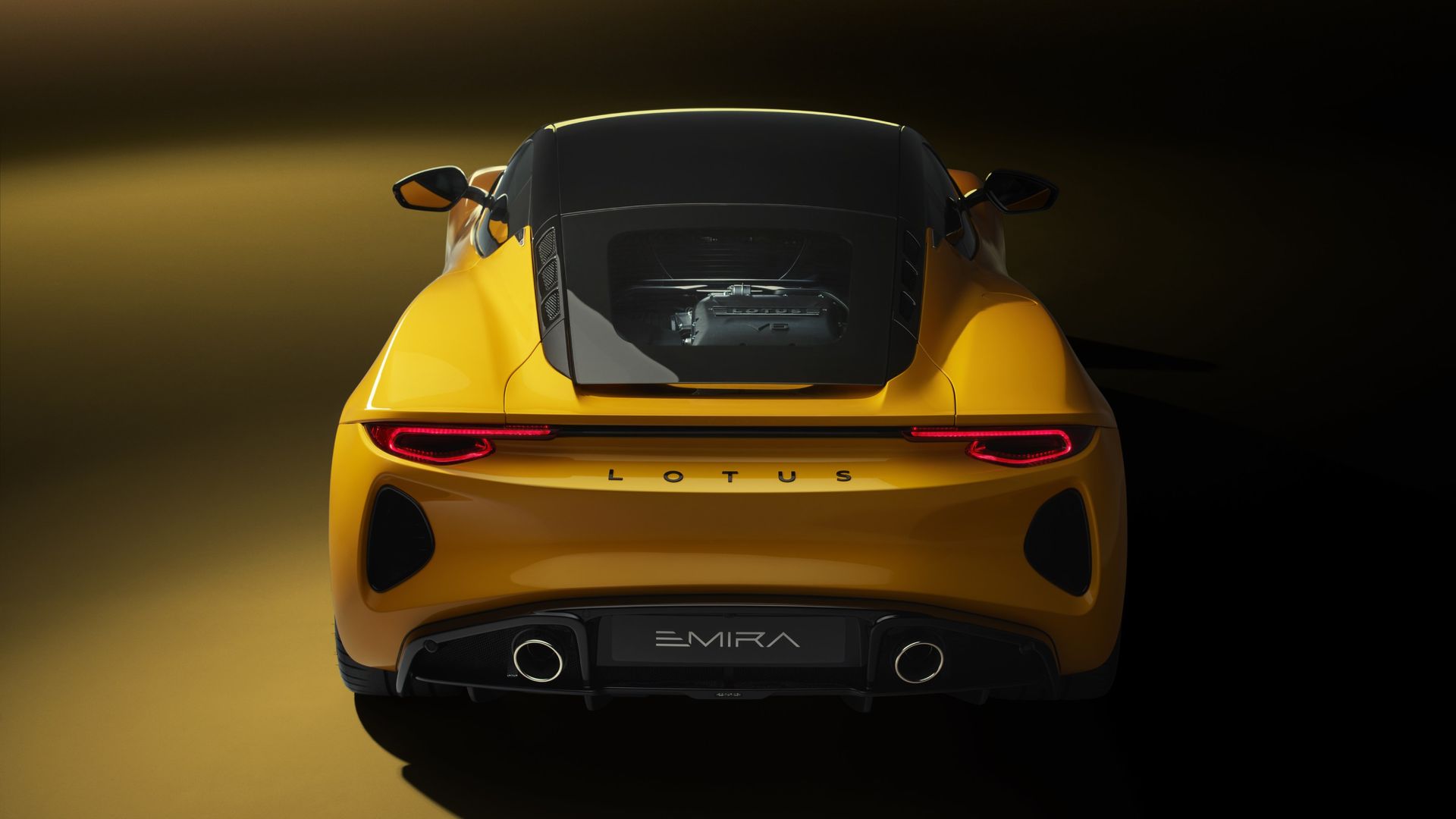 It's the end of a long and storied legacy, one that stretches all the way back to 1948 and takes in some of the best and most successful road and race cars of all time. Lotus has consistently punched above its weight, parlaying the experience it gained on the track into beautifully honed cars for the road, in addition to sharing that know-how with the wider world through a lucrative consultancy business.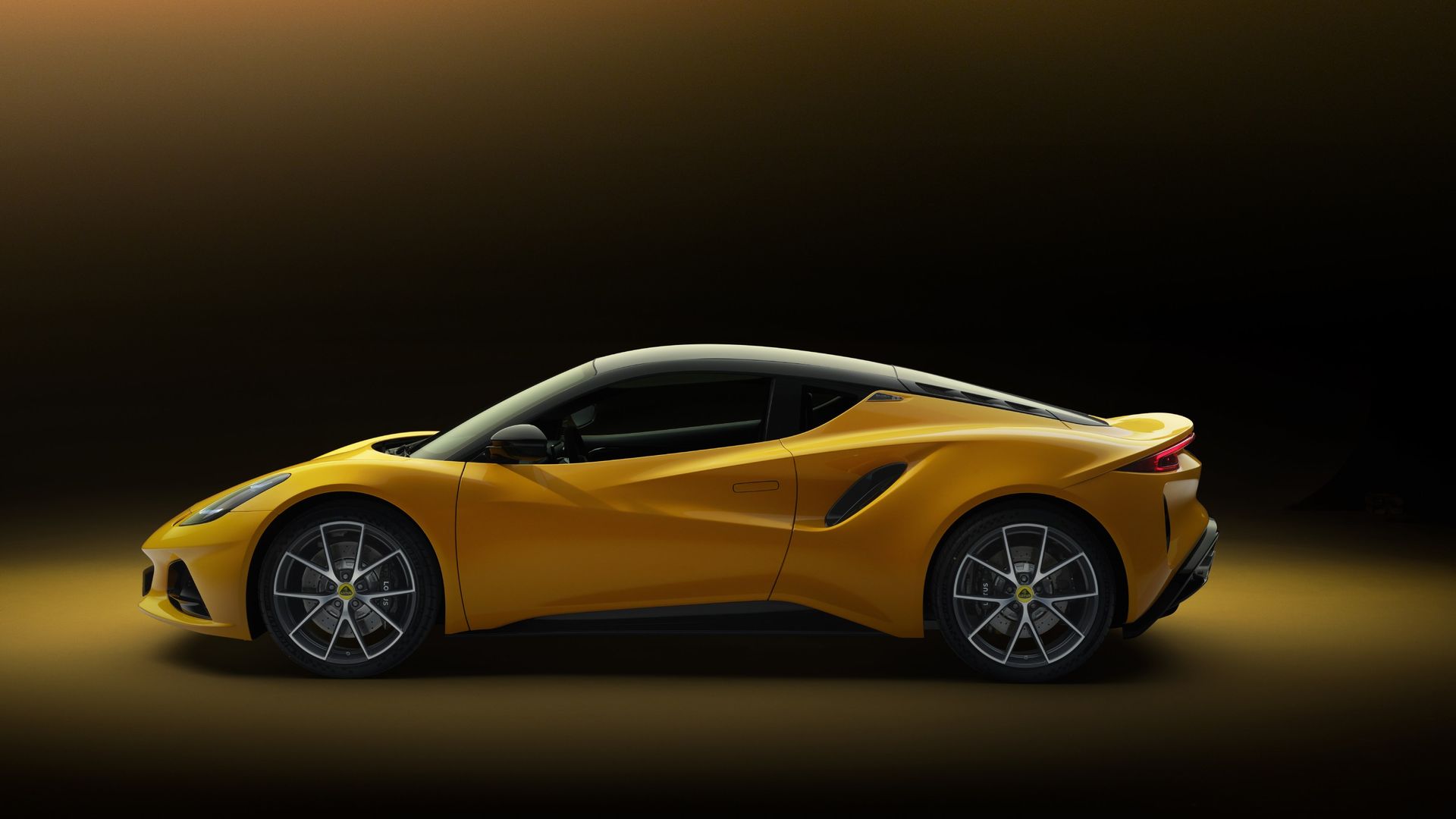 The Emira is both a full stop and a sign of things to come. As a small company, Lotus usually needed a larger partner to sustain it through economic highs and lows, and for the better part of the 21st century, it was majority owned by Malaysian car manufacturer Proton, before which it had been owned by General Motors. In 2017, Chinese manufacturer Geely stepped in to take a substantial chunk of the company, adding it to a portfolio that includes Volvo, Polestar and Lynk & Co.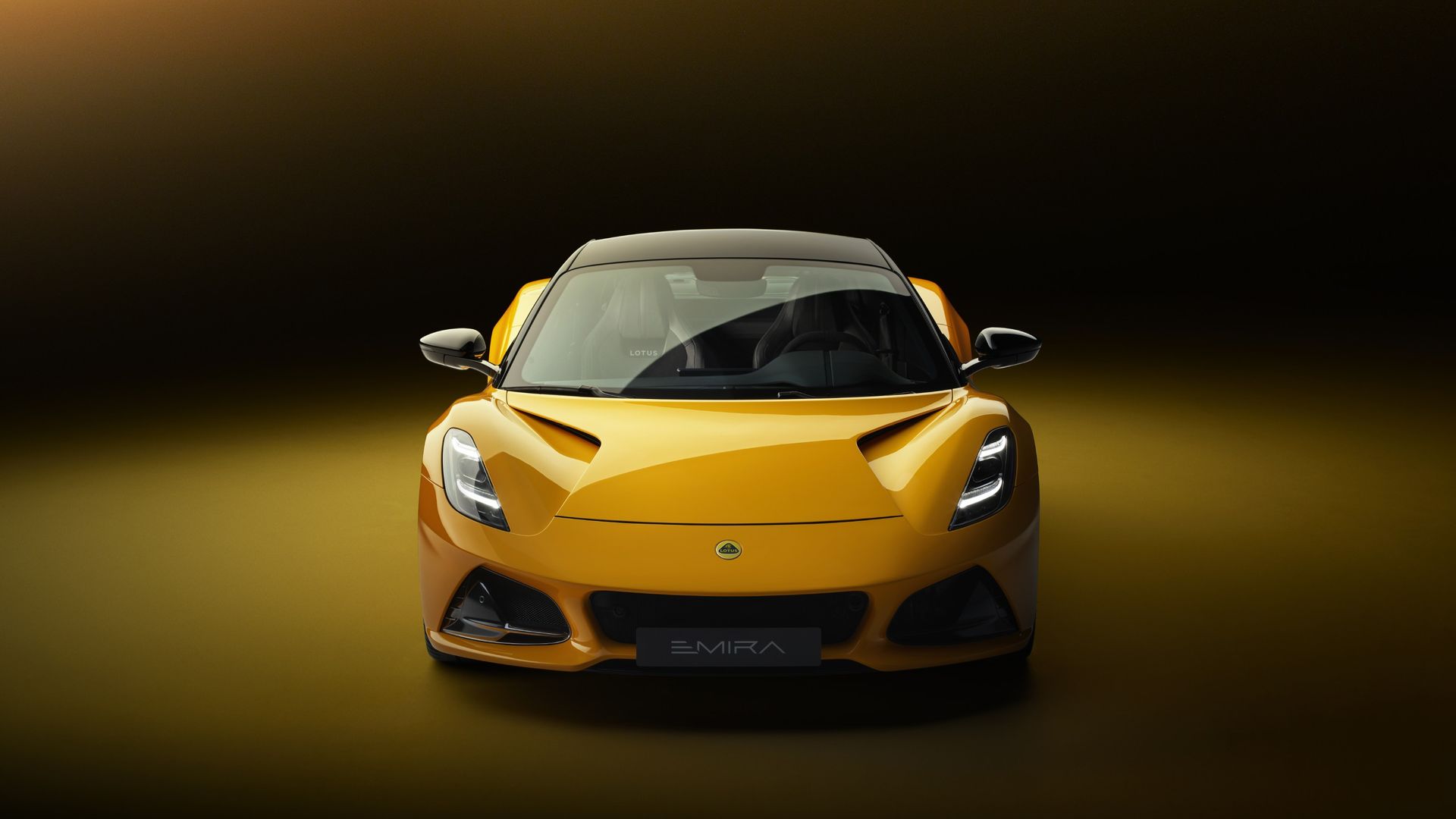 Geely has grand plans for the brand. Previewed last year, the forthcoming Lotus Eletre electric SUV promises to be the most radical vehicle in the company's history, breaking with tradition in every conceivable way possible to accelerate sales and global recognition of the Lotus name. The Eletre will be built in China, while future sports cars will continue to be made in Norwich.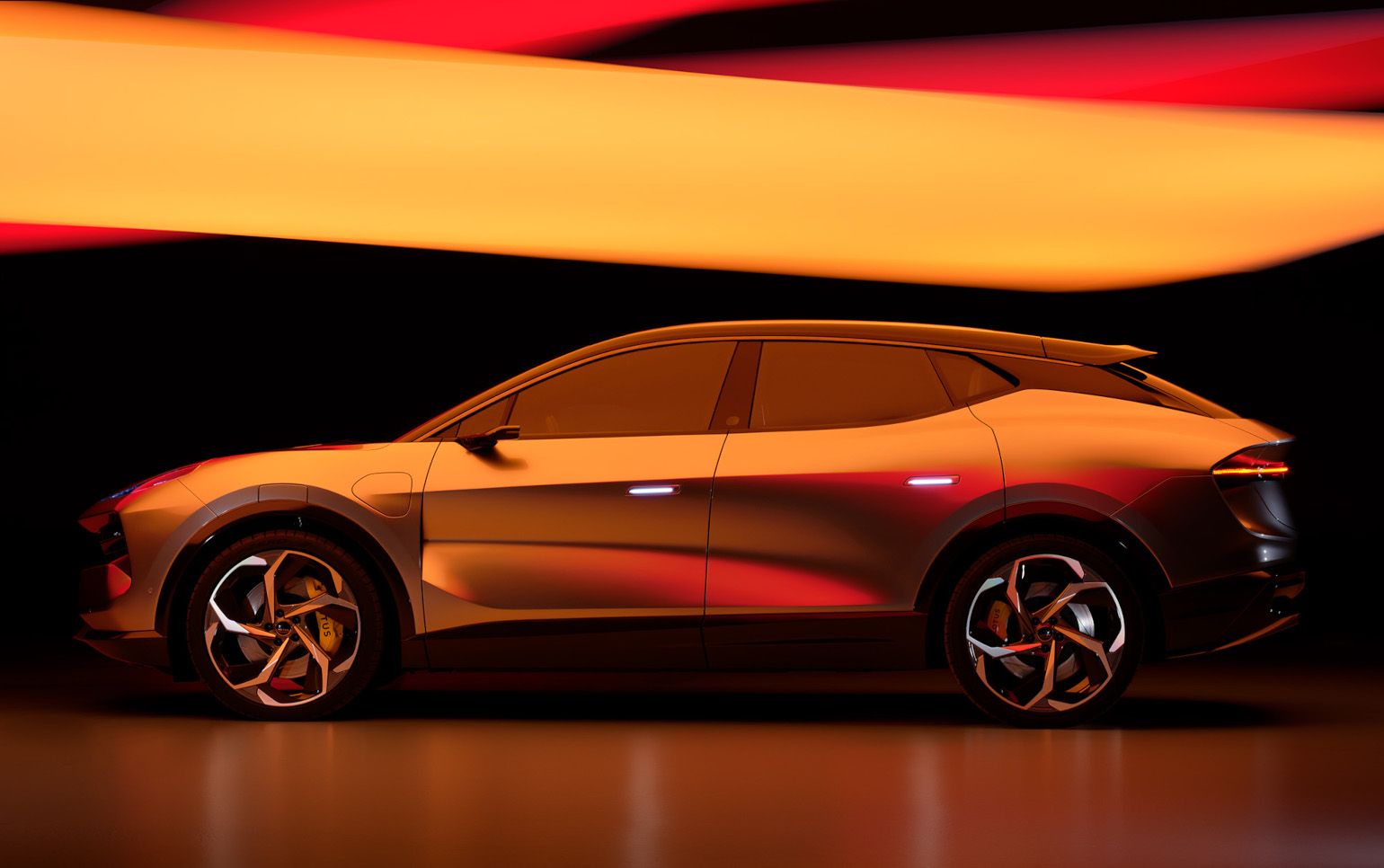 The Emira's origins go back to the end of the last century. The first Lotus of the modern era was the 1996 Elise, a smart, stripped-down two-seater built around a modular aluminium chassis. This fundamental flexibility enabled Lotus' sports car platform to accommodate different body styles, engine configurations and suspension set-ups, allowing the Elise to undergo continuous evolution throughout its long life. Light, nimble, and an engaging and demanding drive, the model finally finished production in 2021.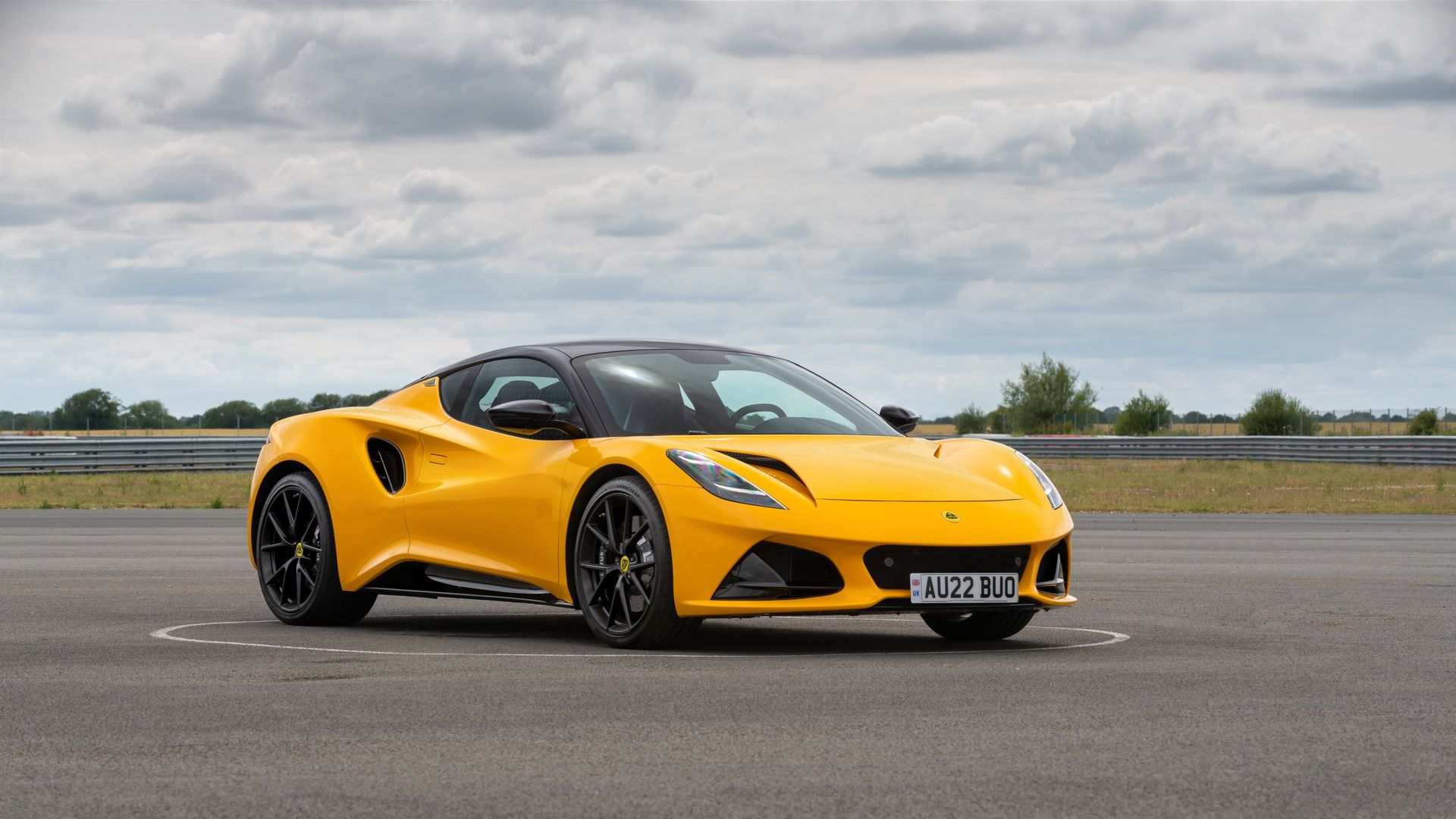 The new Emira has a direct DNA link to the Elise, but it's more of a spiritual successor to Lotus' more GT-centric cars, typified by the Excel and Eclat back in the 1970s and 1980s, and in more recent years by the Europa SE, which debuted in 2008. The last was another refinement of the evergreen Elise and Exige models, swapping Lotus founder Colin Chapman's famed fetish for featherweight engineering for slightly more insulation, thicker seats and things like cupholders. These refinements were even more in evidence in the 2010 Evora, which had plenty of character but fell far short of what luxury sports car buyers had come to expect.
Lotus Emira: light years ahead of its predecessors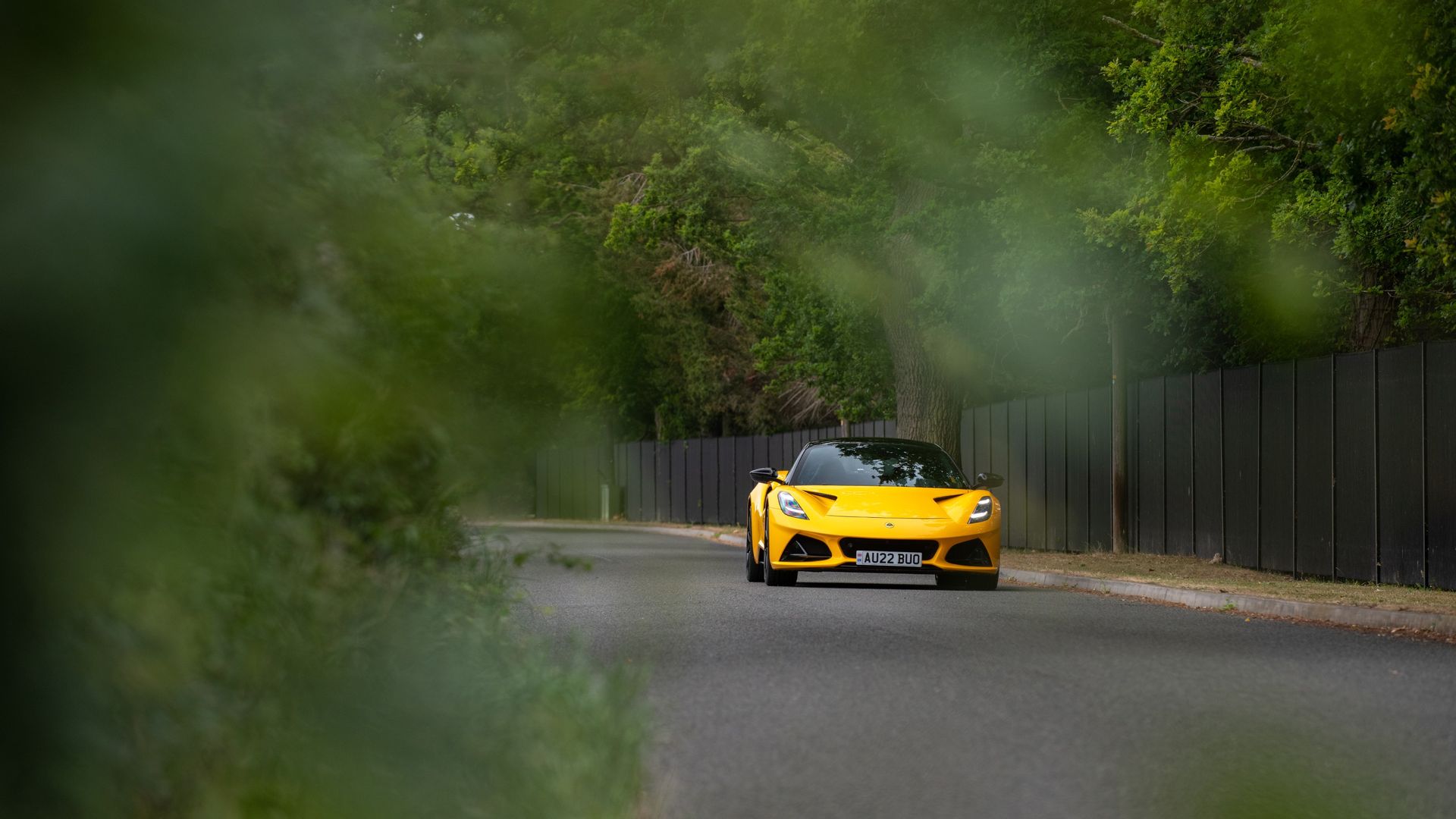 Back to the Emira. Abandoning combustion in a compact sports car would seem like a foolish endeavour, were it not for the fact that everyone else has to do it as well. Right now, the most convincing electric sports cars are of the 'hyper' variety, with multi-million-pound price tags to go along with their utterly bespoke and highly niche nature. Lotus is in on this game as well, with its forthcoming Evija, a halo model limited to just 130 units with a price of around £2m.
The Emira shares a lot of visual DNA with its substantially dearer electric sibling. Both cars are on a quest for lightness, a tougher ask for the battery-stuffed Evija. It counters this dead weight with some extreme aerodynamic elements, including ducts and vents that pass through the entire body of the car to generate downforce.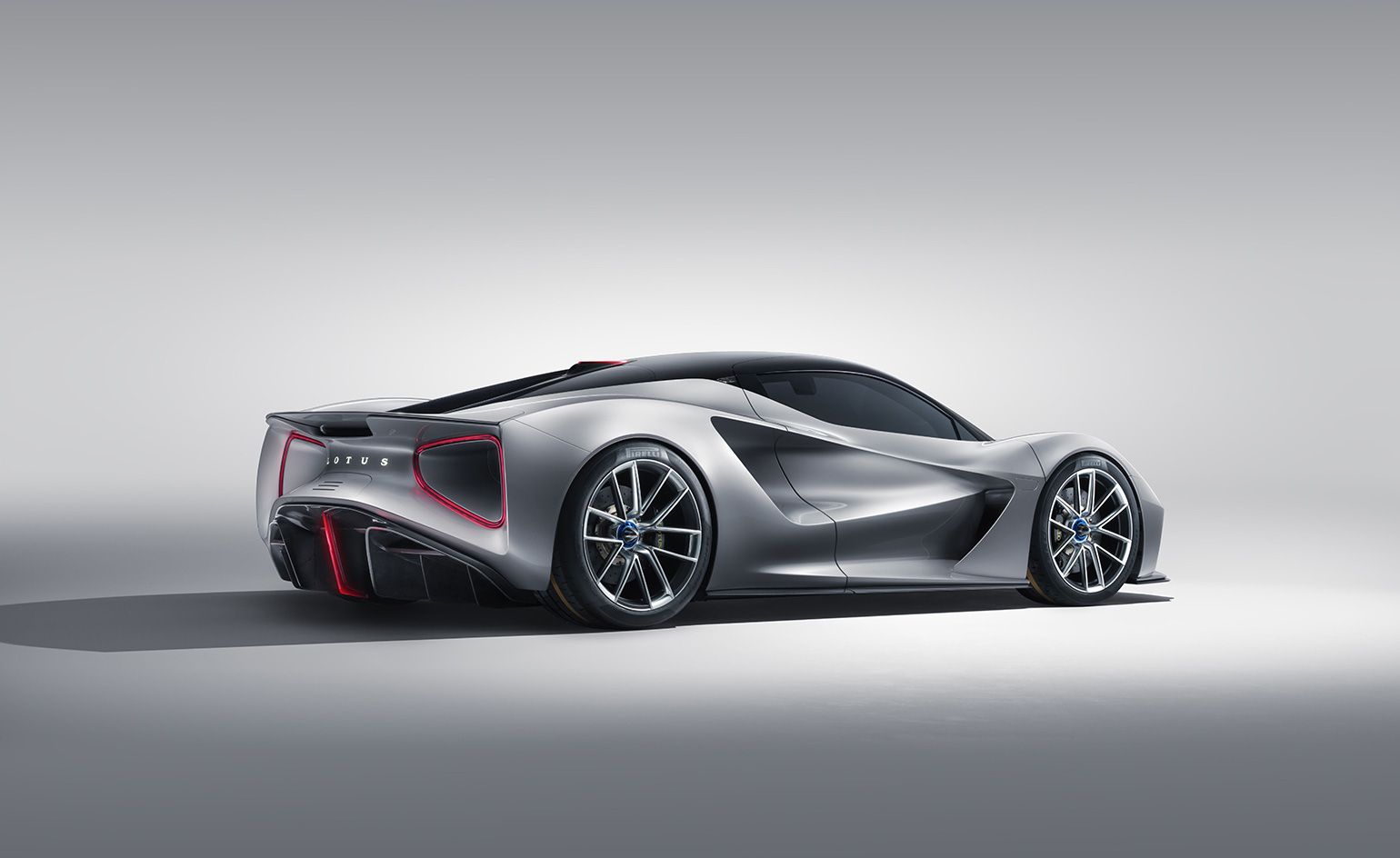 The Emira has a different remit, of course, with its conventional engine (a Toyota V6 that generates around 400hp) placed behind the driver. The dramatic air intakes are still present, however, albeit not quite as pronounced, giving the whole package a true supercar-style profile. It looks as dramatic as any Italian thoroughbred costing at least twice the price, which is one way of fulfilling the original Lotus ethos of enthusiast-driven affordability.
Inside the cabin, a diehard Lotus driver would be forgiven for feeling a bit disorientated, for the Emira is light years ahead of its predecessors in terms of fit, finish and quality. There are clear instruments, an easily accessible touchscreen, and accoutrements like heated seats. It's a step up for the company, and one that transforms the Emira from a hard-edged occasional-use toy to the kind of car you can use every day without compromise.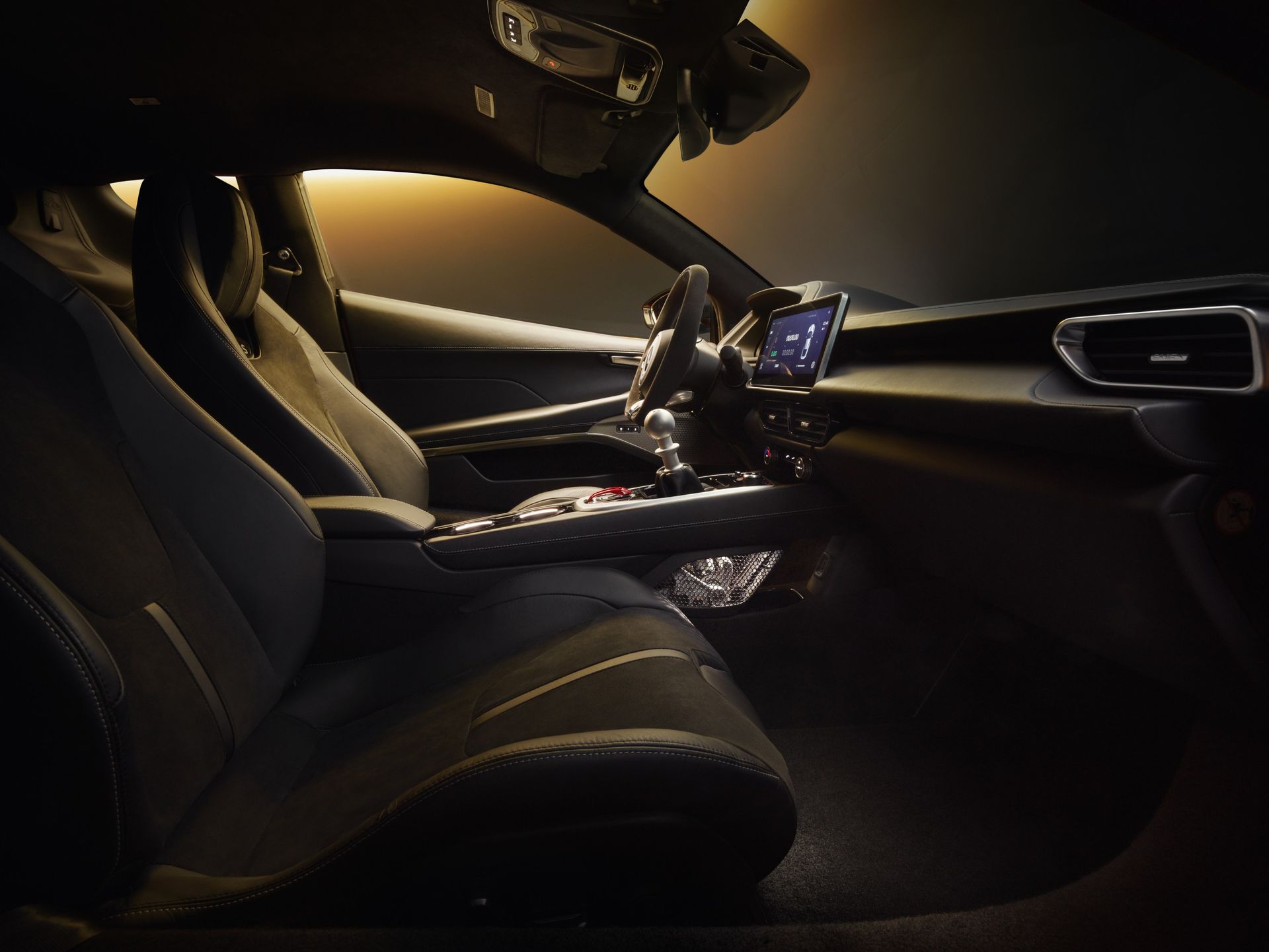 Although there are striking comparisons to be made with Lotuses of old (compared to the rough and readiness of a model like the 2014 Exige S, the Emira feels like a Bentley), the rest of the sector has also moved on substantially. In scale, price and usability, the Emira is pitched up against Porsche's Cayman, the gold standard for the practical modern sports car. In comparison, the Emira doesn't quite have the Cayman's all-round competency, let alone its slightly muted image, but the Lotus is a bold alternative.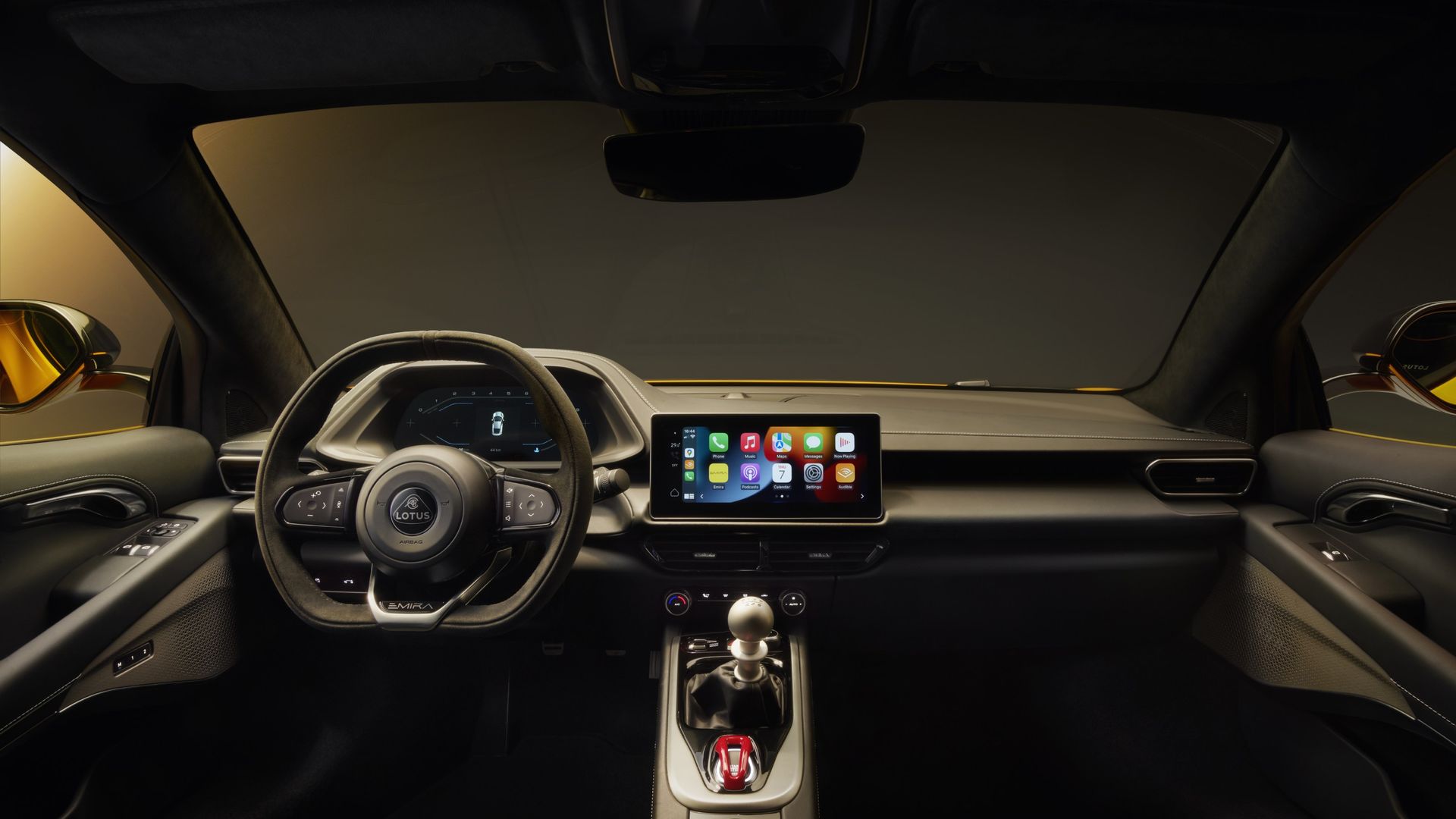 The go-kart-like characteristics of earlier Lotuses have been dialled back somewhat, but the low driving position, responsive steering and short-throw gearbox all offer a more visceral, analogue driving experience than most people have become used to. It's also refreshing to see that top speed and acceleration times are more than enough, rather than big numbers in search of bragging rights. The Emira is quick, no doubt about it, but it's how you get there that matters.
These observations were all taken from our experience of the 'First Edition' model, which bumps up the specification to include plenty of Nappa leather and Alcantara, as well as electric heated seats, a KEF-powered stereo and six unique colours, including zinging Hethel Yellow and Seneca Blue.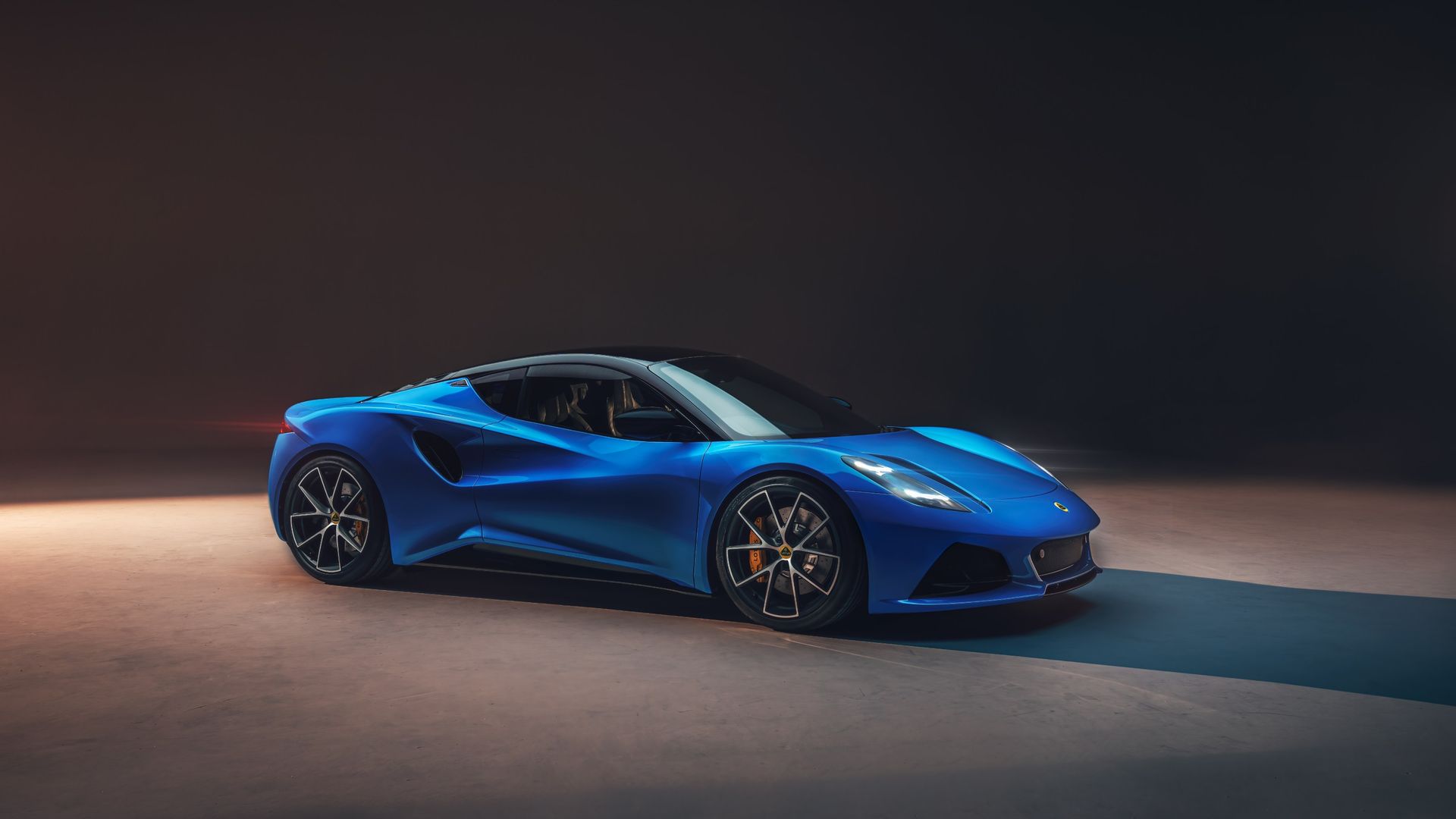 For now, the V6 is matched only with a manual 6-speed, with an automatic option available soon. There's also a new, smaller, engine in the works, this time sourced from Mercedes-AMG (a break in tradition for the company), with a lower price to match.
We love the Lotus Emira. It doesn't try to beat the supercars at their own game, and ends up in a highly desirable category of all its own, a dynamically pure and visually distinct car that is truly worthy of the badge.
Lotus Emira First Edition, from £77,795, LotusCars.com (opens in new tab)
Jonathan Bell has written for Wallpaper* magazine since 1999, covering everything from architecture and transport design to books, tech and graphic design. He is now the magazine's Transport and Technology Editor. Jonathan has written and edited 15 books, including Concept Car Design, 21st Century House, and The New Modern House. He is also the host of Wallpaper's first podcast.