Car design and more: five tomes that track trends in transport design
From airline design, the heyday of concept cars through to the origins of the world's most notable logos, five covetable books that track trends in transport design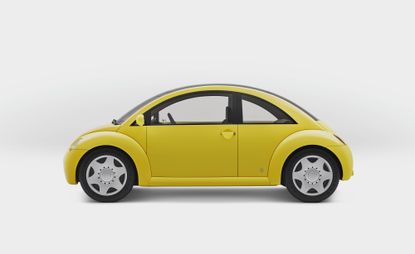 (Image credit: photograph by Amos Fricke)
From airline design, the heyday of concept cars, through to the origins of the world's most notable logos, we round up the latest books about transport design in all its forms. There's a magnetic attraction to the bold visions of yesteryear, for past futures always seem to turn out better than the real thing. These five books look back to an age of untrammelled optimism.
Aeroflot – Fly Soviet
Another beautifully researched tome from Fuel Design, this time chronicling the admirable aesthetics of Communist air transport. Everyone knows Aeroflot ('air fleet'), founded in 1923 and still Russia's principal carrier, but there are other, smaller, names to discover in Bruno Vandermuren's richly illustrated book, like Deruluft and Dobrolet. Civil aviation united the vastness of the Soviet Union, and the airline's graphic identity and publicity posters made much patriotic capital of the technological and social sophistication of its airline. The reality didn't always live up to the propaganda – the catastrophic Tu-144 supersonic airliner, for example – but this book is a unique insight into another world of aviation.
Aeroflot – Fly Soviet, Bruno Vandermueren, Fuel Publishing, £24.95, fuel-design.com (opens in new tab)
Roots and Wings: Peter Schreyer: Designer, Artist, and Visionary
The first monograph on the work of influential German auto designer Peter Schreyer, Roots and Wings is as much a biography of Schreyer's life and influences as it is a catalogue of his (many) influential designs. Now an advisor to the Hyundai Motor Group, following his key role as the company's president of design management, Schreyer has also played a prominent part in shaping the identity of Audi and Volkswagen. The book features specially commissioned studio photography by Amos Fricke, as well as copious archive imagery, including Schreyer's own artwork, personal photographs, and sources of inspiration, including fine art and aviation.
Roots and Wings, Peter Schreyer, Gestalten, £45, gestalten.com (opens in new tab)
Yesterday's Future – Concept Cars of the 1960s
The concept car came alive in the 1960s, when outrageous styling exercises were used to wow crowds and offer up 'dream cars' that would cement brand loyalty and inspire hope in the future. Richard Heseltine's book for specialist motoring publisher Porter Press offers an overview of this decade of extremes, when compact city cars vied for attention with sleek supercars, and far future experiments like the Ford Gyron promised balancing machines that would whiz along the Interstates of tomorrow. The book includes 350 archive images of cars from manufacturers and designers like Alfa Romeo, Bertone, Mercedes-Benz, Ghia, and Lamborghini.
Yesterday's Future – Concept Cars of the 1960s, Richard Heseltine, Porter Press International, £45, porterpress.co.uk (opens in new tab)
Logo Beginnings
One for graphic designs and semioticians alike, Logo Beginnings brings together 6,000 logos from the 19th century to the present day. As a chronicle of the birth of corporate identity, it can't be beaten. Many of the logos on display are still recognisable today, proving the enduring power of good graphic design. BMW, for example, has rarely deviated from its blue and white roundel, while Opel, which traces its origins back to 1862, incorporated a zeppelin in its logo in 1937, before turning it into the lightning bolt that persists today. Peugeot's famous lion has seen multiple iterations since its introduction in 1850, with many more examples to discover within.
Logo Beginnings, Taschen, £60, taschen.com (opens in new tab)
Made in Italy
Photographer Piotr Degler's new monograph focuses on some of the most exclusive and iconic examples of Italian car design. The book is a true labour of love, involving travel to museums, company archives, design studios, and private collections around the world. The vast majority of the imagery was created just for the book, presenting beautiful photographs of concepts, one-offs, and acknowledged classics. Ten years in the making, it includes profiles of 11 key players in the story of Italian automotive design, including Ercole Spada, Giorgetto Giugiaro, Leonardo Fioravanti, and Marcello Gandini.
Made in Italy, Piotr Degler, €135, madeInitalybook.com (opens in new tab)
Jonathan Bell has written for Wallpaper* magazine since 1999, covering everything from architecture and transport design to books, tech and graphic design. He is now the magazine's Transport and Technology Editor. Jonathan has written and edited 15 books, including Concept Car Design, 21st Century House, and The New Modern House. He is also the host of Wallpaper's first podcast.