Q&A with Anna Valle - Head of Marketing, Durex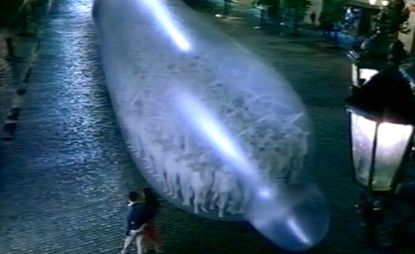 (Image credit: press)
How and when were condoms first advertised?
We think that the first condom advertisement appeared in the New York Times in 1861. It was an ad for Dr. Power's French Preventatives. The Durex brand name was registered in 1929, chosen to represent DUrability, Reliability and EXcellence.
Why are condoms still such a tricky product to advertise?
I think the difficulty is not because of the product per se but more on the subject. Sex is an area where a lot of taboos and guilt still exist. So sex related products will always face the challenge of getting into very intimate territory and overcoming these taboos to normalise sex. We've had a lot of success in talking to consumers about sex and the usage of condoms in a non judgmental, universal and still respectful way as well as promoting the fun and healthy side of sex.
More often than not humour is used to advertise condoms – why do you think this is?
When it comes to Durex, humour is in the brand advertising DNA and is part of the brand equity. Simplicity and humour allow the brand to use metaphors and be implicit about sex and pleasure. Most of our ads are highly entertaining and appealing and they always have a twist at some point and humour is used to lighten things up.
Why are condom adverts so often banned?
It's not easy to advertise sex. But despite some adverse stories, public acceptance is surprising consistent across countries. The vast majority of people acknowledge that they enjoy the appeal of sex in the context of advertising and the media provided it is subtle, respectful, classy and tasteful.
To have an erotic dimension is acceptable as long as it is seductive, sensual, and invites them to use their imagination. A tongue in cheek approach, irony, humour and playfulness are key Durex advertising characteristics that consumers appreciate.
On the other hand they are quite unanimous when rejecting any type of communication that portrays sex as gratuitous, manipulative, too explicit, sexist, degrading, cheap, vulgar or patronising.
We also believe that it's important to overcome taboos, to promote and normalise healthy, playful sex. Sometimes we might be proactive and push the boundaries a little.
As controversial as condom adverts seem to be they often win awards too – is it easier to push creative boundaries with a taboo subject?
Definitely. As I said it's not easy to be explicit about sex and still deliver product messages. I personally believe that you need to stretch the creativity to get strong sex/condoms advertising.
You really need to be clever and there are some clear consumer boundaries and codes – as I referred to before. Obviously, unlike detergent or food advertising, we cannot show a product demonstration or the product experience. So you really need to be creative, thought provoking and clever to deliver the brand message and engage consumers, allowing them to use their imagination too.
How do you strike a balance between getting people to remember and watch the advert but still taking the message seriously?
I agree with you that it's a fine line. Using humour and powerful stories on the ads can be risky because you could end up with an advert that is fun but where nobody remembers the brand or product. But for me the secret is this: The brand needs to have a credible role in the ads.
And the credibility of the brand comes from its roots and values. A brand like Durex can afford to use humour without any risk, because it has such a brand heritage of quality, trust and sex expertise; the higher the brand awareness the lower the risk of diluting the message. And Durex is of course synonymous with sex and condoms.
Has the way you advertise condoms changed over the past decade?
Yes. Durex has been a pioneer in helping to shape the development of the sexual landscape over the last 80 years. Sex has become more normalised and mainstream and people are not afraid to say what they want anymore. It used to be simply about safer sex, now people expect Durex to help provide better sex. This has been reflected in our product development - from condoms to lubricants and vibrators - and also in our advertising messages.
Which condom advert has been the most controversial in your opinion (or general opinion) and why?
What a difficult question. I personally think that the more explicit we are, the more controversial it gets. And this is why we have the discussion around the importance of using humour and being really creative. I would say the "sperm man" was quite explicit and provocative.
And which has been the most effective?
You do not build a global leading brand with just one ad. We have plenty of different successes. It would be unfair to pick one, as they have all contributed to the brand success we enjoy today. Maybe the "ring" was one of the most impactful, driving incredible sales.
Rosa Bertoli was born in Udine, Italy, and now lives in London. Since 2014, she has been the Design Editor of Wallpaper*, where she oversees design content for the print and online editions, as well as special editorial projects. Through her role at Wallpaper*, she has written extensively about all areas of design. Rosa has been speaker and moderator for various design talks and conferences including London Craft Week, Maison & Objet, The Italian Cultural Institute (London), Clippings, Zaha Hadid Design, Kartell and Frieze Art Fair. Rosa has been on judging panels for the Chart Architecture Award, the Dutch Design Awards and the DesignGuild Marks. She has written for numerous English and Italian language publications, and worked as a content and communication consultant for fashion and design brands.