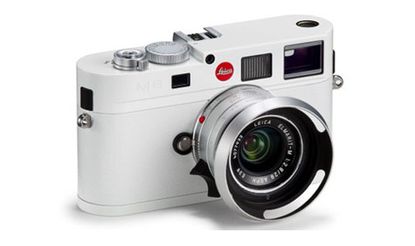 (Image credit: press)
There's little need to disguise our burning passion for all things Leica. What's good enough for celebrated snappers like Henri Cartier Bresson and Nan Goldin is certainly good enough for us too.
The M8 takes the original iconic Leica Rangefinder body crafted from brass, aluminium, titanium and steel but inserts a 10.3 megapixel digital lens and sensor system that delivers professional quality pictures.
And now the German camera makers at Leica (opens in new tab) have created an ultra limited edition white version. Classic modernist design equipped with futurist technology – a bit of all white, if you like.