Just our type: a new book traces concrete poetry in the digital age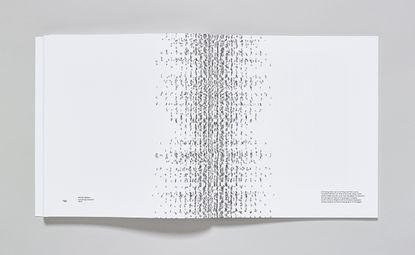 (Image credit: TBC )
Recently launched by Hayward Publishing, The New Concrete: Visual Poetry in the 21st Century charts the recent resurgence of concrete poetry and, more interesting still, explores the impact of digital text and the internet on the medium.

Although the term is fairly modern (it was first coined in Brazil in the 1950s), the concept of using letter arrangements to enhance the meaning of a poem is an old one, dating back to Ancient Greece. And with the advent of mass communication – email, Facebook, Whatsapp – the architecture of words has changed significantly.

'Concrete poems being written in the 21st century have all been strained through the digital – and in some ways, have reacted to it; call it post-digital concretism,' writes American poet Kenneth Goldsmith in his introductory essay, remarking that, regardless of its digital influence, contemporary concrete poetry always nods to its analogue past.

The book includes works by the likes of Scottish artist Robert Montgomery (known for his evocative neon poems), experimental visual poet Eric Zyoba (who transforms algorithmic computations into art), Jenny Holzer, Vito Acconci and more. Edited by Victoria Bean and Chris McCabe, The New Concrete offers a striking, true-to-type overview of concrete poetry being produced today.
Receive our daily digest of inspiration, escapism and design stories from around the world direct to your inbox