'Fargesia': the new unisex scent by André Fu Living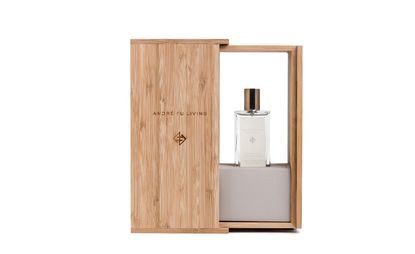 (Image credit: André Fu)
Hong Kong-based interior designer André Fu has conceived a seductive new unisex scent as the inaugural product to launch his new Andre Fu Living (AFL) lifestyle brand.

Named Fargesia (a genus of Asian bamboo), it employs many of the designer's signature elements as touchstones, playing on simple, natural materials like bamboo blended with a fresh hint of citrus and spicy Sichuan pepper.

It is exactly how you'd imagine one of his inimitable interiors would smell – a refreshingly elegant blend of understated yet complex layers.

To help translate his vision of a clean and modern fragrance that would work equally well for the room or as eau de toilette for the body, Fu collaborated with cult Argentinean perfumer Julian Bedel, renowned for his meticulous artisanal approach to creating unusual scents using natural ingredients.

The choice of Fargesia reflects Fu's penchant for using the material within his interiors, but also intrigued Bedel who says he was drawn to the unusual range of molecular scent profiles each part of the plant provides: 'The scent is very faint, thus not recognisable to many and definitely not characteristic at a simple sniff.'

Fu's new olfactory creation comes in a minimalist bamboo box engraved with AFL's new logo conceived by British design studio, North, and reminiscent of Chinese calligraphy, another signature element in Fu's contemporary interiors. Inside the box, the designer has created an artful textural setting for the limited edition fragrance adding a subtle twist: the subtle grey tone packaging evokes the textural qualities of concrete.

'I wanted to capture the tactile essence of my spaces, extending my design sensibility into something tangible,' says Fu.

The brand's launch on 30 November is timed to coincide with the announcement of Andre Fu as Maison&Objet (opens in new tab) Asia designer of the year 2016. We have a feeling there is a lot more to come...
INFORMATION
From 100ml 4.3f.L bottle, £90
For more information, visit Andre Fu's website (opens in new tab)