Running start: Tim Soar is back in business in the sportswear field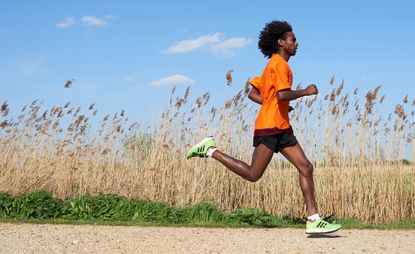 (Image credit: Designer Tim Soar)
'I am a great believer in the power of strategic retreat,' says Tim Soar of his decision to abandon his namesake menswear brand after six years for performance sportswear. 'I knew I still wanted to do something with clothing, just in a different way from before. I had been running regularly for eight years, and the last three I have become really serious about it.'

Over a few drinks with cousin, fund manager, equally keen runner and now partner Paul Marriage, Soar, the premium running brand was born. 'Through my cycling buddies I saw the launch of Rapha close up,' he continues, 'they showed how a new sportswear brand did not [need to] play by the existing rules.'

No stranger to an alternate approach, in the 1980s Soar set up POST Design with Neville Brody, before his own music consultancy Music Concrete, working with Adidas and Ian Schrager Hotels. For Soar, his focus is fabric technology fused with clean, minimal design. 'I am not anti-branding,' he says, referring to his graphics background, 'but I don't want to look like a billboard when I run. I am most proud of the fact that the garments really work. Particularly as most designer sportswear is the triumph – or rather the tragedy – of style over substance.'

Both are in check here: 'When you run in a Soar rain jacket in freezing winter rain you will understand what the product is really about,' he says of its high-tech, bonded fabrications. His similarly smart race vest and shorts have a combined weight of 180 grams. 'If you want to run your best time there should be absolutely no excess weight,' he adds. Just as practical is Soar's built-in odour control: 'The silver nanoparticles particles kill the bacteria that are the root cause of stinky kit,' he smiles, quite sweetly satisfied. Smart kit indeed.
INFORMATION
For more information, please visit Soar's website (opens in new tab)