The Louis Vuitton hotel label postcards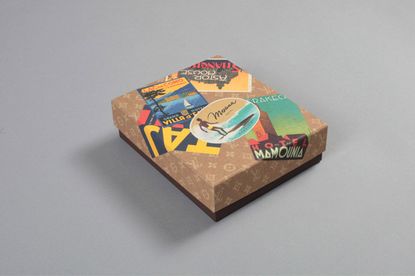 (Image credit: press)
Emblazoned on most luggage trunks at the turn of the 20th century up until the 1960s, hotel labels were the definitive marker of travel sophistication. Louis Vuitton's grandson Gaston-Louis clearly had a severe case of wanderlust, collecting over 3,000 stickers before his death in 1970. Carefully hidden away in the House archives, his sizeable collection, whittled down to a manageable 30, has now been reproduced for a Louis Vuitton box set of hotel postcards.
Essentially a travelogue of the journeys and stopovers made by the owner of a certain trunk, hotel stickers were conceived as a clever marketing tool - practically any hotel, large or small, could advertise itself through the luggage of its guests.
A good hotel sticker was about more than just function, however, becoming a thing of beauty in itself, as seen from the Louis Vuitton edit. Fittingly, the fashion brand's cards can be also used for their original function, doubling as luggage labels thanks to their peel-off adhesive feature.
A tour around some of the world's most notable hotels, the postcards come in all manner of shapes, colours and sizes, and are a charming, colourful and graphic memento of the golden age of travel.