Polaroid Eyewear celebrates 75 years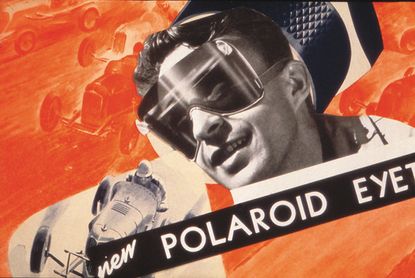 (Image credit: press)
The name Polaroid (opens in new tab) evokes memories of pulling faces and excited anticipation as images come into focus. Sadly its method of photography has faded along with those old photographs pinned to so many bulletin boards. But before the instant cameras there were Polaroid sunglasses (opens in new tab), accessories that used the company's patented polarising material to diffuse white glare and increase visibility.

Polaroid's sunglasses have managed to survive the technological revolution - the brand was snapped up last year by the Italian eyewear conglomerate Safilo (opens in new tab) - and last night they celebrated 75 years with an event at the Museum of Modern Art (opens in new tab)(MoMA) in New York and a new line of 10 styles called Polaroid Plus, which will be available for purchase in Spring 2013.

The MoMA event featured local DJs the Misshapes (opens in new tab) and an accompanying exhibition celebrating some of the brand's most enduring styles - like the leather-sided aviator glasses that reappeared from time to time throughout the 20th century after their debut by Polaroid in the 1930s.

Some interactive displays were also designed to literally throw guests in the spotlight, so they could experience for themselves the polarising technology, updated for the new generation of glasses (which, incidentally, were on hand for trying on). Also on show, was an original pair from 1946, which sits within MoMA's collection of Architecture and Design after being donated to MoMA by Edgar Kaufmann Jr, heir to Frank Lloyd Wright (opens in new tab)'s Fallingwater.