International Talent Support Competition, Trieste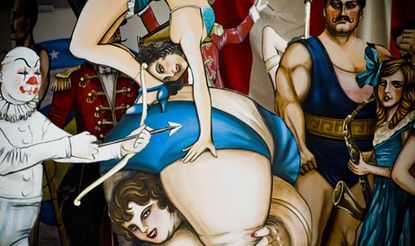 (Image credit: Press)
In times such as we are, it's the next generation that needs a leg up, and as such the annual International Talent Support competition has never seemed more worthy.
Recently held in Trieste, Italy, the contest is now in its 8th year. Split into three, the event encourages talent from across the globe in fields of fashion, photography and accessory design.
Previous ITS fashion winners include Belgian couturier, Cathy Pill (opens in new tab); British menswear designer, Aitor Throup (opens in new tab); Peter Pilotto (opens in new tab) and last year's Mark Fast (opens in new tab) – all making names for themselves with their own lines.
A piece form Maria Lavigina's jewelry collection sets the tone. Click to see our pick of the best ten from this year's burgeoning creative talent (opens in new tab)
The judging panel is equally impressive, with representatives from Margiela (opens in new tab), Vogue Italy and Visionaire (opens in new tab) as well as established photographers and designers such as Sarah Moon and Raf Simons (opens in new tab).
The grand cru Fashion prize has been sponsored by Diesel (opens in new tab) since its inception, and stands at €50,000. More recently, Japanese zip manufacturer, YKK (opens in new tab) have become involved in the Accessories prize, and Mini Cooper (opens in new tab) for Photography.