Wake up call: Simba Sleep is the hybrid mattress changing the way we sleep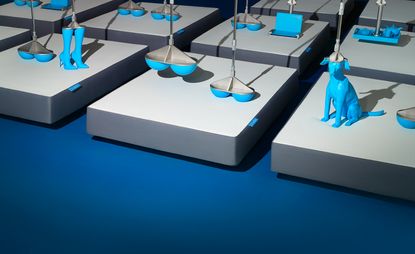 (Image credit: Simba Sleep)
Most would agree that there's nothing more valuable than a good night's sleep – and yet, so little thought and effort is put into the experience. Changing that fact is Simba Sleep, a new mattress designed and manufactured in the UK.

Taking Mies Van Der Rohe's 'less is more' adage to heart, the mattress manufacturer, set up by James Cox and Andrew and Harry McClements, is hoping to transform the market with only one product. A bit of a gamble, you could say, especially in a day and age where we like to customise and tailor-make every aspect of our lives. But it seems not to phase the tongue-in-cheek approach of Simba (their slogan is 'because you do more in bed than just sleep').

'What was very clear to us was that no one had really integrated any technology into the design process,' explains Cox. 'We started working with the Sleep to Live Institute, they have the largest data bank of body profiles globally; 10 million people, 18 points of the body, which works out to a bell curve of 180 million data points.' The aim being to create a mattress that would satisfy the sleep needs of the masses; a true marriage of form and function.

More than 70 prototypes and one year later, they brought the first sprung- and foam-hybrid mattress to market. The hybrid element makes them different from their competitors – the likes of Casper and Eve, both of which create foam mattresses.

Five layers make up the crowd-pleasing Simba. It starts with a firm, corrugated surface providing support for heavier sleepers; then a memory foam layer, which molds naturally to the body. These are followed by a layer of conical pocket springs, individually pocketed and able to move vertically and horizontally, thus allowing your sleep to go completely undisturbed. Then the 'Simbatex' overlay, made of a synthetic latex and a natural cooling balm derived from soya, to counteract the heat and density of memory foam while adding comfort and support. It's all topped off with a hypoallergenic air flow sleep surface for freshness and temperature control.

It may sound like a complex proposition, but it is all created with simplicity in mind. You simply need to know what size you want, the rest is done for you. The graphic identity is similarly paired back: a light blue box, an illustrated map and a sans serif font even Mies would approve of.

Delivered in a box (the conical springs allow the mattress to be rolled and vacuum-packed, another USP for the British firm), the mattress literally and figuratively springs to life once it is released and unrolled from its plastic casing. The strong chemical smell of adhesives may take a few days to vanish, but the support and comfort the mattress provides is well worth the wait. And, should you not be happy with your purchase, there's a 100 day trial with a full refund, with the unwanted mattress donated by Simba to a charity. You really can rest easy.
INFORMATION
Mattresses from £399. For more information, visit the Simba website