How bamboo design is reaching out to rural India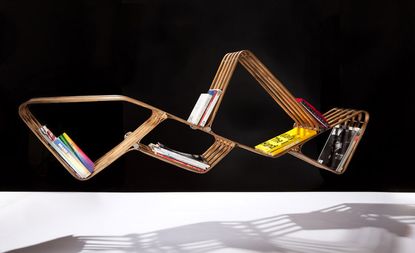 (Image credit: Fram Petit)
One of the most inspiring stories emerging in Indian design is that of Bamboo. This however, is not simply a tale of designers creating cutting-edge aesthetically driven products from eco-friendly material; this is about a holistic approach to sustainable design that is empowering artisans in rural India to become self-sufficient.
In Tripura, a state in the north-east where bamboo is cultivated, young designers are coming up with simple products that minimise the use of hardware, are sourced locally and develop local skills. Rebecca Reubens, who runs social design firm Rhizome, which works with the Kotwalia community of Gujarat, has taken the project one step further by opening her own retail outlet, Bamboo Canopy, to provide a vital link to the urban markets these communities are so removed from.
The drive is supported by design programmes at the National Institute of Design in Ahmedabad, which has produced a raft of designers in recent years, including Sandeep Sangaru, Andrea Noronha, Manali Beri, Rajiv Jassal, Garima Aggarwal and M P Ranjan, who are all innovating new techniques for working with bamboo.