2023 USA Fellows revealed, including these inspiring designers and architects
United States Artists announces its 2023 USA Fellows, including these designers and architects making a difference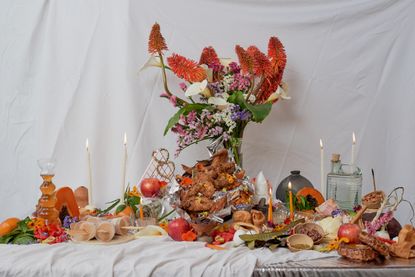 (Image credit: Photography: Aileen Son)
The 2023 USA Fellows have been revealed today (24 January), 45 creatives awarded an unrestricted $50,000 fellowship by Chicago-based arts funding organisation United States Artists (USA). The annual fellowships span ten categories – from Architecture & Design to Writing – and reward those who have significantly contributed to the United States' creative landscape and are living and working in the country. The financial award is intended to allow the creatives to further their own opportunities.
Here, we reveal the four 2023 USA Fellows honoured for making a difference in the fields of design and architecture.
2023 USA Fellows: design and architecture
From the world of design, honorees are Alexis Hope and Krystal C Mack, whose work includes creative-learning technologies and social responsibility projects, respectively. Meanwhile, architects Bryan C Lee Jr and Deanna Van Buren are recognised for their practices that incite conversations around social change and create new legacies in architecture.
Designers Alexis Hope and Krystal C Mack
Alexis Hope is creative director of design studio Ten Fwd. A designer and musician with a human-centred practice, Hope embraces the playful and the experimental, and has worked on creative-learning technologies for children, artists' tools for zero-gravity environments, and cameras for deep-sea diving.
Krystal C Mack, a self-taught food designer and social practice artist from Baltimore, draws on her experience as a disabled Black woman in explorations of food and nature. Her playful installations experiment with sensation and discuss our role in collective healing and social responsibility.
Architects Bryan C Lee Jr and Deanna Van Buren
New Orleans-based design justice architect Bryan C Lee Jr sees his practice as an avenue into effecting change in social issues. He co-founded Colloqate, a non-profit firm focused on 'expanding community access to, and building power through, the design of public, civic, and cultural spaces', and has led community arts programmes for students.
Deanna Van Buren, an Oakland-based architect, researches and advocates for restorative justice centres. As executive director and design director of non-profit architecture and real estate development practice Designing Justice + Designing Spaces, Van Buren works to facilitate a radical overhaul of the criminal justice system, promoting the power of architecture to transform lives and communities in a positive way.
The USA Fellowships are awarded annually in the categories of Architecture & Design, Craft, Dance, Film, Media, Music, Theater & Performance, Traditional Arts, Visual Art, and Writing. The $50,000 sum may be spent as the recipients decide, whether that be on rent, helping family or investing in their practice, and reflects USA's mission to provide artists with greater autonomy.
Alongside the cash reward, the organisation provides artists with access to business guidance, further increasing their agency and chances of success.
See the full list of 2023 USA Fellows at unitedstatesartists.org
Receive our daily digest of inspiration, escapism and design stories from around the world direct to your inbox
Martha Elliott is the Junior Digital News Editor at Wallpaper*. After graduating from university she worked in arts-based behavioural therapy, then embarked on a career in journalism, joining Wallpaper* at the start of 2022. She reports on art, design and architecture, as well as covering regular news stories across all channels.