Space Project, by Vincent Fournier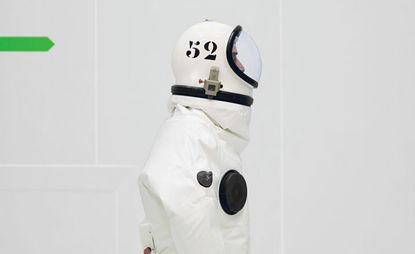 (Image credit: TBC)
Landing at the London Art Fair for a four-day stint this month, French-born, Brussels-based photographer Vincent Fournier's 'Space Project' tackles the unknown world of space exploration
head on.
A regular Wallpaper* contributer over the years, Fournier (opens in new tab) has spent the past decade and a half gaining access to some of the most controlled environments on earth - including government stations and training grounds - in an effort to expose the visual gems which can be found in these unforgiving landscapes.
Playing on the stylised notion of a sci-fi utopia, Fournier's otherworldly photographs of the Yuri Gagarin Cosmonaut Training Centre, the Mars Desert Research Station in Utah and the Atacama Desert Observatories in Chile – alongside a series of surprisingly stringy trainee astronauts - offer an alternative view of the world, unseen by many and known by few.
Represented in the UK by London's Steps Gallery (opens in new tab), Fournier's London Art Fair (opens in new tab) stand has been designed to mirror the dislocation of his photographic project. Cast in clinical white plastic and accessed through a lifesize recreation of the Hangar doors found in many of his works - the stand looks set to prove as much of an attraction as the photographs themselves.
ADDRESS
Business Design Centre
52 Upper Street
London N1