Eastward expansion: New York's Leila Heller opens Dubai outpost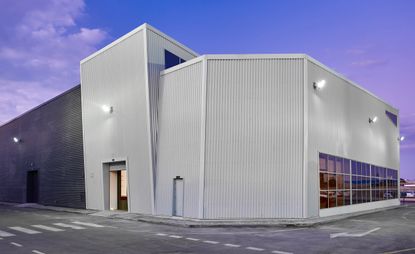 (Image credit: press)
The world has been watching for the past decade as Dubai – known for its commerce and imposing skyline – develops a more cohesive arts and design scene. Last year we noted that this 'reinvention' included the establishment of the d3 design district to facilitate creative culture beyond pop-ups (even as the city seems to have itself popped up.)

It is this shifting climate that Leila Heller Gallery entered into back in November 2015, bringing three decades of experience in New York to its first international gallery on Dubai's Alserkal Avenue.

'The expansion is really more of a permanent expansion to the Middle East, with our hub being in Dubai,' explains director Alexander Heller. The gallery's focus has always been on seeding the Western art scene with Middle Eastern talent, now the opportunity is to encourage Middle Eastern collectors to look beyond the region.

Heller warns against the inevitability of provincial, niche taste when exposure to global art fails. And this goes both ways, 'I believe that we are at that moment now where Middle Eastern collectors are beginning to join the larger base of global art collectors and look to own the most exciting artists working today, rather than purely the most exciting artists in the Middle East.'

The enterprise is the largest gallery in the United Arab Emirates. The current exhibit – simply titled 'Zaha Hadid' – highlights the jewellery and furniture designs of the Iraqi-British starchitect whom recently became the first woman to be awarded the RIBA Royal Gold Medal.

The gallery proudly writes of the inclusion of Hadid's Peak (1982-83) project for a spa complex above Hong Kong. Although the plans were never realised, (unbuilt visions are having a bit of a moment) their ambition represented 'the female challenge to male professional hegemony in the field.' A salve from the past, perhaps, after the disappointing scrapping of ZHA's design for the 2020 Tokyo Olympic stadium. But if there is any one quality of Hadid's work the show most emphasises it is liquidity; of vision, practice, and of resilience. This is evident from the curves of the bright green 'Zephyr Sofa' (2013) to the literal 'Liquid Glacial Chair' (2015.)

Leila Heller has stepped into a city defined by a different sort of liquidity altogether: a shifting identity that has made it difficult to pinpoint cultural touchstones. However, the possibility of a permanent art and design scene has never seemed more real. 'We have similar volume in terms of visitors at our Dubai space as we do at our ground floor space in Chelsea,' says Heller. The gallery is optimistic that their Middle East hub will become an art destination all of its own.