'Deus Ex Machina': Katerina Jebb rips up the photographer's rule book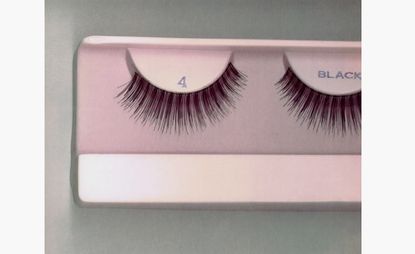 (Image credit: Katerina Jebb. The artist)
Filled with magnetic layers of chiaroscuro and a seductive sense of negative space, the British artist Katerina Jebb's photographs are made with a digital flatbed scanner and break almost all the rules of traditional photography. She calls them 'scan-ography'. They form the basis of her first retrospective show, which pre-empts the annual Rencontres d'Arles photo festival in the south of France this year and unfolds throughout the medieval halls of the city's 15th century Musée Réattu.

Curated by Pascale Picard and entitled 'Deus Ex Machina', Jebb's show consists of over 100 still and moving images from throughout her career, which began in the early 1990s as a photojournalist in Paris. Without any sense of enforced chronology, the show maps Jebb's artistic evolution; the works explore her processes of photocopying, scanning and filming, and reveal her careful isolation of both arcane and industrial objects, and creative human subjects. Together they form an oneiric narrative that comments on the ideals of contemporary and classical beauty through her singular, feminine perspective – capturing such disparate items as Francis Picabia's ivory backscratcher, the gelatinous mould of a RealDoll sex toy and a bulbous, phallic pitcher plant.

Among the paraphernalia, embedded as it is with an intrinsic mysticism, more solid themes emerge in Jebb's show, carefully divided through the Réattu's exquisite stone rooms. The first grand hallway, for instance, juxtaposes a series of short faux-documentary films created in collaboration with Comme Des Garçons against life-size depictions of Christian Lacroix's ethnic-inspired couture gowns – each visibly pieced together from individual scans like an 'exquisite corpse' collage. In one upstairs chamber, only portraits stare out from the darkened walls, forming a sort of neo-renaissance cast of modern day aristocrats. There you will spot the familiar faces of actresses Tilda Swinton, Kristin Scott-Thomas and Isabelle Huppert alongside an international sisterhood that includes Setsuko Klossowska de Rola and her daughter Harumi, Rick Owens' partner Michèle Lamy, and even Jebb herself. Another room is dedicated to the artist's exhaustive study of the life and work of de Rola's late husband Balthus, the French painter who's painting smock, spectacles, ashtray and even tombstone Jebb has meticulously scanned over the years, in and around the Grand Chalet in Roissinière, Switzerland.

To experience the summation of Jebb's portfolio merged so intimately with the Musée Réattu's sacred architecture is an emotive journey, and a window into a curious mind. Her very personal 'curation' of historical and contemporary culture swings in both romantic and brutal directions – yet her images remain grounded by the unique fil rouge of the scanner's cloudy grey void.
INFORMATION
For more information, visit Katerina Jebb's website (opens in new tab)
Photography courtesy the artist
ADDRESS
Musée Réattu
10 Rue du Grand Prieuré
13200 Arles
VIEW GOOGLE MAPS (opens in new tab)