Jimmy Cohrssen's spellbinding new book brings the magic of Saint James Paris alive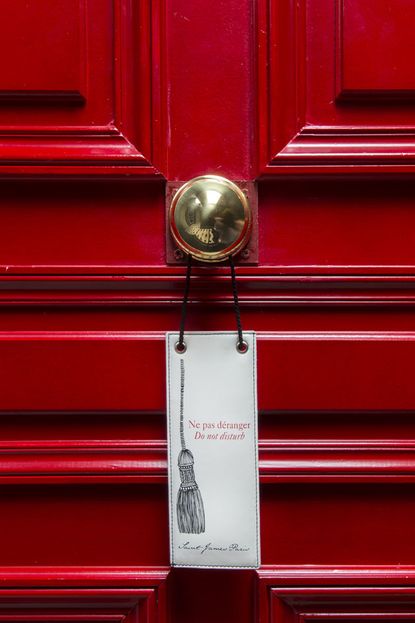 (Image credit: Jimmy Cohrssen)
When interior magician Bambi Sloan was given carte blanche to turn a neo-classic château in Paris, originally constructed in 1892, into a dreamy playground of colours and textures, the result, in the words of photographer Jimmy Cohrssen, 'can only be described as magical.' We agree. Cohrssen has spent more than three years bringing the magic alive in an 80-page hardcover photo book that tells the story of about a dozen of the rooms in the hotel.
The Bertrand Family, who also runs the Relais Christine (opens in new tab) hotel in Saint Germain, acquired the then Saint James Club (now Saint James Paris (opens in new tab)) in 1991 and turned it into a small boutique hotel. Sloan was brought in to redecorate in 2008 and spent three years hand-picking every item for the 42 suites and rooms (all different in size, layout and interior) and the restaurant and public spaces. Cohrssen was captivated by the uniqueness and level of detail when he first visited the hotel for a photo assignment in 2012 and quickly came up with the idea for the book.
Sloan's clever use of carpeting resembling herringbone parquet flooring or leopard skin, petite ballerina shoes on the front legs of a set of antique chairs and custom-made hot air balloon wallpaper for one of the hotel's main staircases are just some of the details that make the space extraordinary according to Cohrssen.
Skilfully choreographed models (both naked and in kimonos) further enhance the allure of the interiors. The house cat, Pilou, also makes a few guest appearances. The strict symmetrical framing of the photos gives a certain order to the rather flamboyant and highly decorative interiors. Hard-to-capture details are brought into view using a technique that blends several layers of the same scene in one image to capture both bright and dark areas.
'Saint James Paris' will be available for purchase at the hotel, Colette Paris (opens in new tab) and via Cohrssen's website (opens in new tab) later this month. Pictures from the book will also be showcased at the Gyre Gallery (opens in new tab) in Tokyo from 2-10 May.
ADDRESS
Saint James Paris
43 Avenue Bugeaud
75116 Paris