Controlled abstraction: Galerie Perrotin hosts a show on Korea's Origin school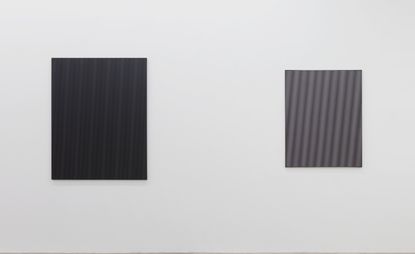 (Image credit: press)
Most art 'schools' or movements, mini and major, fire, fizzle and fade rapidly. An initial burst of creative energy soon dissipates; there is tension and splintering and key players move on to other things. Some though show more staying power, the artists involved convinced that their mission and methods remain vital and relevant.

A new show at Paris' Galerie Perrotin (opens in new tab) looks at the foundation, remarkably long-life and continuing influence of Korea's Origin school, and particularly the work of three founder members Choi Myoung-Young, Suh Seung-Won and Lee Seung-Jio.

All were born in the early 1940s, studied at Hongik University in Seoul and lived through the end of the Japanese occupation (just about), the Korean War and the April Revolution of 1960. Founded in 1962, the Origin school responded to this turmoil with an insistence on a cool, controlled and system-based abstraction. After the hot and high emotion of the Korean take on abstract expressionism, Choi, Suh and Lee were determined, as the name suggests, on going back to basics and developing their own creative constraints.

Instead of using a brush, Choi Myoung-Young paints with his fingers, making thousands of repeated fingerprints, each impression unique, creating regular but pulsing patterns. Suh Seung-Won sends coloured triangles, squares and diamond shapes spinning across and off the canvas. Lee Seung-Jio meanwhile plays, to hypnotic effect, with repeating perfectly rendered cylinders, or buzzing neon tubes. In all three the emphasis is on both reason and repetition, on meditative process and effect.
INFORMATION
'Origin: Choi Myoung-Young, Lee Seung-Jio and Suh Seung-Won' is on view until 27 February. For more information, visit Galerie Perrotin's website (opens in new tab)
ADDRESS
Galerie Perrotin
76 rue de Turenne
75003 Paris