French nightclubs by day, suburban housing and a replica Paris in China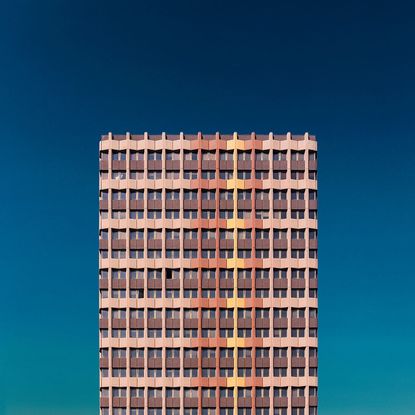 (Image credit: François Prost)
Paris syndrome is a genuine mental disorder experienced by some tourists on arrival in the French capital. The first documented case of the culture shock sickness was recorded by professor Hiroaki Ota in 1986, when it manifested itself in a Japanese visitor who was deeply perturbed by the reality of the city. Anyone who has booked a dud Airbnb, or been on a Tinder date can surely relate.

It is also the title of a series by the French photographer François Prost, whose first solo exhibition, 'Photo Stories', opens on June 7 at Superette Gallery, Paris. In his photographs, Prost presents pictures of Tianducheng – a replica Paris in the suburbs of Hangzhou, China – side by side with the original. It's a game of spot-the-difference, irreverent and droll.
But there's also something disturbing in it: the disconnect that happens when an image confronts reality, as the syndrome proves, is sometimes dramatic enough to destabilise you completely. It's a particularly millennial problem, as Prost – who is also a graphic designer and art director – seems to acknowledge. This questioning is at the crux of his photography, perhaps also pondering his own position in creating the illusion of visual culture.

As in Paris syndrome, in two of the series on show at Superette, After Party (a selection of 20 from 200 photos of French nightclubs, shot in daylight by Prost) and Faubourg (minimal depictions of the facades of Île-de-France suburban housing complexes built in the 1960s as part of the utopian social ideology of a Grand Paris), we encounter this in architecture. The pulsating, erotically-charged allure of a nightclub looks dishevelled the morning after. The Faubourg images, meanwhile, present the neat structures of the buildings, standing proudly against the sky – but to a local viewer, its the surroundings and, as Prost puts it 'their somewhat sulphurous reputation', that comes to mind.
Prost's narrative, documentary style moves from architectural edifices to people in the compelling Champs-Élysées. Photographing one of the most photographed tourist sites in the world in a unique manner isn't an easy challenge, but Prost gives us his own spin: positioning himself at Place Charles de Gaulle with a paparazzi-esque flash, the artist snapped tourists as they descended their buses.

'The tourists are thus [frozen], taken by the camera flash before even having set a foot on the ground,' he explains. 'Highlighting the exceptional and historic moment of their scale and what they are about to live, this process echoes the excessive manner in which these places are photographed every day.' What the pictures don't reveal, but one might wonder, is how many of these starry-eyed travellers were later struck with Paris syndrome.
INFORMATION
'Photo Stories' is on view from 7 June – 16 November. For more information, visit François Prost's website (opens in new tab) and the Superette website (opens in new tab)
ADDRESS
Superette Gallery
104 rue du Faubourg Poissonnière
75010 Paris
VIEW GOOGLE MAPS (opens in new tab)
Charlotte Jansen is a journalist and the author of two books on photography, Girl on Girl (2017) and Photography Now (2021). She is commissioning editor at Elephant magazine and has written on contemporary art and culture for The Guardian, the Financial Times, ELLE, the British Journal of Photography, Frieze and Artsy. Jansen is also presenter of Dior Talks podcast series, The Female Gaze.