As Frieze fever takes over London, we preview the best satellite exhibitions around town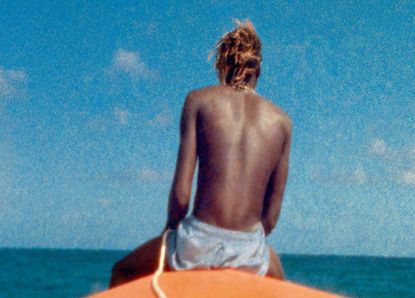 (Image credit: Steve McQueen)
Frieze London (opens in new tab) ought to be renamed 'Frieze Fortnight', judging by the number of events taking place beyond Regent's Park this year. Anyone visiting the tents alone is missing out, which is why Frieze VIPs will be breakfasting at Tate Modern (opens in new tab) where Sigmar Polke has opened, going on curator's tours of the Richard Tuttle show at the Whitechapel (opens in new tab), and, in case they missed the opening, catching up with Anselm Kiefer at the Royal Academy (opens in new tab). As one would expect, this being London, the YBAs too are out in force. Check out Gillian Wearing at Maureen Paley (opens in new tab), Damien Hirst at Paul Stolper (opens in new tab) and Steve McQueen at Thomas Dane Gallery (opens in new tab).
Paul Stolper Gallery: 'Schizophrenogenesis' is an exhibition of new prints and sculptural editions by Damien Hirst that explore the minimalist aesthetic of the medicinal pill. Pictured: 'Schizophrenogenes' by Damien Hirst, 2014. Courtesy of Paul Stolper Gallery © Damien Hirst and Other Criteria, All rights reserved, DACS 2014.
The Vinyl Factory: The Vinyl Factory Space at the Brewer Street Car Park in Soho has become a go-to venue for artists putting on performance pieces. This Friday, Conrad Shawcross presents his ADA Salon project in conjunction with the record label. Four female musicians will perform to the movements of an industrial robot that has been hacked and programmed by Shawcross to create four different choreographies. These have been recorded onto vinyl and are accompanied by an exhibition. Pictured: Aluminium, steel, light, computer controlled mechanical system. Installation view at Palais de Tokyo, Paris. Courtesy of the artist and Victoria Miro, London.
The Hospital Club: Those seeking artworks for tablets, TVs and screens should head to The Hospital Club where the works of ten female artists are on show. All are pioneering innovations in art and technology according to the online art platform Sedition, which has curated the show. Video and animation, 3D modeling and digital illustration highlight the range of technologies used. Pictured: 'Agon (Mytheme, Étude Op. 4)' by Sougwen Chung, 2014
'Rooms' by Sara Ludy, 2012
'Déjà Vu 2' by Marion Tampon-Lajarriette
'Forays: Scan I-IV' by Field
The Old Selfridges Hotel: The ICA takes up residence again this year at The Old Selfridges Hotel to host a weeklong programme of music, art, dance and discussion. Expect esoteric content from the likes of Brooklyn-based dance artist and curator Isabel Lewis who creates 'occasions' and artist Korakrit Arunanondchai, (who will also be participating in the ICA exhibition Beware Wet Paint on The Mall and will be showing in Frieze's Focus section). An accompanying talks programme focuses on the impact digital technology is having on contemporary art. Pictured: Korakrit Arunanondchai and performers.
Herald St: In addition to its East London gallery, Herald St has taken up a temporary space just off Golden Square. New works by Norwegian artist Ida Ekblad are showing in both spaces, which, as Herald Street co-director Nicky Verber, points out 'requires a dynamic personality'. Being within spitting distance of Marion Goodman, Sadie Coles and The Vinyl Factory, Verber hopes to attract a different crowd and states 'Golden Square could be a new art hub.' Pictured: 'Tbc', by Ida Ekblad, 2014
Campoli Presti: New York collective Reena Spaulings has used a floor-mopping robot to create series of paintings that go on show at East End gallery Campoli Presti from 15 October. The collective based its colour palette on JMW Turner's stormy skies. Two of the gallery's other artists, Nick Mauss and Kim Gordon of Sonic Youth are participating in Frieze Projects. Pictured: 'Michael 10', by Reena Spaulings, 2011.
Rolls-Royce: A sculpture of flashing 'pixel boxes' lights up the Mayfair showroom of Rolls-Royce for the duration of Frieze. Berlin-based artist Angela Bulloch's one-off piece has the same dimensions, and a similar level of craftsmanship, as a Rolls-Royce Phantom. Bulloch went to the Rolls-Royce workshop in Goodwood to seek inspiration, and was 'impressed by the technology and quality of leatherwork and veneers that go into the making of all their cars'. Using LEDS for the first time, she adds: 'The light programme that runs through my 'Cipher of L' piece uses a range of secret colours usually found on the exterior of Rolls-Royce's cars and the work will have a puzzling pattern that nearly never repeats.'
Pictured: 'Cipher of L' by Angela Bulloch at Rolls-Royce's Berkeley Square Showroom.
Sotheby's S2 Gallery: When Sotheby's opened S2, its new gallery space designed by architect David Kohn earlier this year, its mission was to hold blockbusting contemporary shows. So far it hasn't disappointed, and this week, five sculptures by the late Duane Hanson went on show (and on sale) in the gallery. All are taken from the late American artist's private estate and feature the obese, the poor and the downtrodden in eerily lifelike poses.
Pictured: 'Bus Stop Lady' by Duane Hanson, 1983
'Body Builder' by Duane Hanson, 1989-1995
1:54: After its debut success at Somerset House last year, 1:54, a show dedicated to African art, is back. And it's twice the size. Twenty-seven galleries will showcase works of more than 100 artists from Africa and the Diaspora. Headliners include Beninese artists Meschac Gaba and Romuald Hazoumè and Congolese artist Chéri Samba. A lively seminar programme includes a talk from artist Zina Saro-Wiwa who recently launched the pop-up gallery Boys' Quarters Project Space in Port Harcourt, Nigeria. To coincide with the opening, online art resource Artsy will sell works from the show. In Fitzrovia, more African art is on show, courtesy of young Nigerian patron Theo Danjuma. A show entitled 'One Man's Trash (Is Another Mans Treasure)' features pieces from his private collection of 400 works by emerging and established young artists, many of whom are African. Pictured: 'Impis XII' by Robin Rhode, 2008 from the Danjuma Collection
'Corner Chair' by Oscar Tuazon, 2012, from the Danjuma Collection
'Jerry Cans (Oslo 3)' by Matias Faldbakken, 2013, from the Danjuma Collection
'Exit' by Dineo Seshee Bopape, 2013, from the Danjuma Collection
'Fire Truck' by Meschac Gaba, 2008
'Chantou' by Romald Hazoumè, 2013.
The Saatchi Gallery: The Saatchi Gallery has dedicated an entire floor to a show of contemporary art from Ukraine. It features more than 70 works by 38 artists who range from recent graduates to established names (within their country). Most of the work pre-dates this year's crisis in the Ukraine, so universal themes of identity and stability are more potent than ever. Pictured: From the series 'Invisible Forms' by Zhanna Kadyrova, 2012-2014. © Zhanna Kadyrova, 2014.
'The Blessing Hand' by Stepan Ryabchenko, 2012-2013. © Stepan Ryabchenko, 2013.
'Beach' by Maxim Mamsikov, 2012. © Maxim Mamsikov, 2012.
White Rainbow: Japan is in the air at this year's Frieze, what with Yoshitomo Nara's show at The Dairy, Hajime Sorayama at Evelyn Yard, Shinro Ohtake at Parasol Unit and new gallery White Rainbow. Specialising in contemporary Japanese art, the latter is the brainchild of Japanese collector Yukiko Ito who thinks that artists from her country are under represented in the UK. The debut show features works by young artist Aiko Miyanaga, whose ceramics and sculptures straddle the line between craft and fine art.
Pictured: 'Strata' by Aiko Miyanaga.
'Strata' by Aiko Miyanaga.
'Strata' by Aiko Miyanaga.
Emma O'Kelly is a contributing editor at Wallpaper*. She joined the magazine on issue 4 as news editor and since since then has worked in full and part time roles across many editorial departments. She is a freelance journalist based in London and works for a range of titles from Condé Nast Traveller to The Telegraph. She is currently working on a book about Scandinavian sauna culture and is renovating a mid century house in the Italian Lakes.