Artful architecture: a new exhibition explores the work of Estonian architect Vilen Künnapu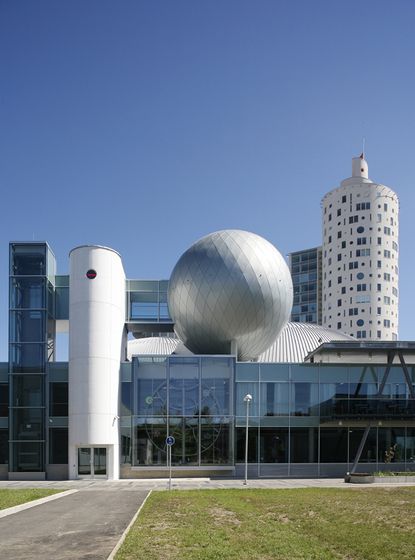 (Image credit: press)
Vilen Künnapu, one of Estonia's most prominent contemporary architects, forged a name for himself within the last three decades by playing a pivotal a role in the introduction of postmodernist architecture to his homeland during the 1970s. His diverse portfolio of geometric, colourful constructions injected an element of vibrancy and playfulness into the Estonian architecture scene at the time.

To celebrate Künnapu's body of work, the National Museum of Estonian Architecture will honour his achievements with a new retrospective exhibition, titled 'Vilen Künnapu. Art, Architecture, Revolution'. The exhibit will catalogue architectural projects, but also provide the public with a selection of his most recently completed paintings and artworks. |

Born in 1948, Künnapu graduated in 1971 from the Estonian SSR (now known as the Estonian Academy of Arts.) Künnapu is currently widening his practice's focus to include art, experimenting with painting and drawing. This inspiring career shift, in development since the early 2000s, prompted him to review and revive approaches and motifs that have appeared in his earlier projects; all presented in this dedicated exhibition.

In order to reflect this, the exhibition's emphasis does not lie specifically on Künnapu's architecture on show. It rather looks into his metamorphosis into an artist, which in turn allows a far greater understanding of his newest architectural commissions.

A book bearing the same title as the show will be available on site. It features a selection of old and new work by Künnapu, chosen especially by his industry peers.
INFORMATION
'Vilen Künnapu. Art, Architecture, Revolution' is on view until the 17 April
For more information, visit The Museum of Estonian Architecture's website
ADDRESS
The Museum of Estonian Architecture
Rotermann Salt Storage
Ahtri 2, Tallinn 10151
Estonia