W.W.W: a war-regulation watch for our times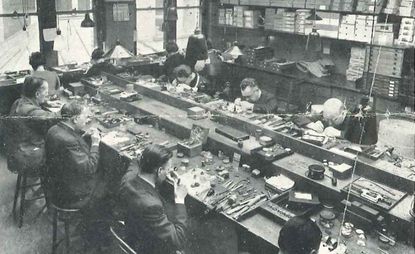 (Image credit: vertex-watches.com)
Don Cochrane has taken a very considered line in reviving Vertex, the watchmaking business his great-grandfather started in 1916, focusing, for now at least, on the watches it produced for the War Office during and after the Second World War. Made to an exacting specification, these original Vertex models have found a growing audience of collectors for the combination of their quality, provenance and absolutely no-frills functional design. The 'W.W.W.' (watch, wrist, waterproof) government procurement order demanded watches with black dials, Arabic numerals, luminous hour and minute hands, luminous hour markers, a minute track and subsidiary seconds with the 'broad arrow' mark on the dial to indicate government property.

The revived Vertex watches stick closely to the formula: its M100 (and a black-coated version, the M100B), a re-imagined W.W.W. edict for the 21st-century. The brand has now followed this up with another watch based on a War Office commission. Intended as an 'Ordinance Timer', the watch was developed with Swiss manufature, Lémania but, as Britain's post-war economy tightened, it never went into production. The MP45 shares the same combination of asymmetric case (the extra bulk is there to protect the crown and pusher) and monopusher chronograph movement as the original design intended and even shares the curiosity of having the chronograph reset through the crown.

As with the M100, the new watch is a little larger at 40mm than was standard in the 1940s and 50s and has a dial that's just a little punchier thanks to the Super-Luminova numerals.
INFORMATION