Time regained: revisiting the Jaeger-LeCoultre Reverso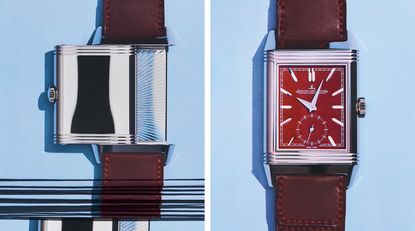 (Image credit: Kayser & Schmuck)
The 100th anniversary of the Bauhaus this year got us thinking about classic watch design. For, as the Jaeger-LeCoultre 'Reverso' shows, the creation of both remains firmly rooted in Walter Groupius' dicate that form must follow function.

Launched at the turn of the 1930s, when the wristwatch was the ultimate in personal technology, the 'Reverso' was conceived as a way of protecting the dial during polo matches.

A gentle push and the engineered case rotates to conceal the face, revealing an enigmatic blank true to the timepiece's industrual, art deco character. While functions have been added along the way, the Reverso's form remains unchanged, as this year's re-edition proves.
As originally featured in the May 2019 issue of Precious Index