Up, up and away: a new timepiece celebrates Concorde's glory years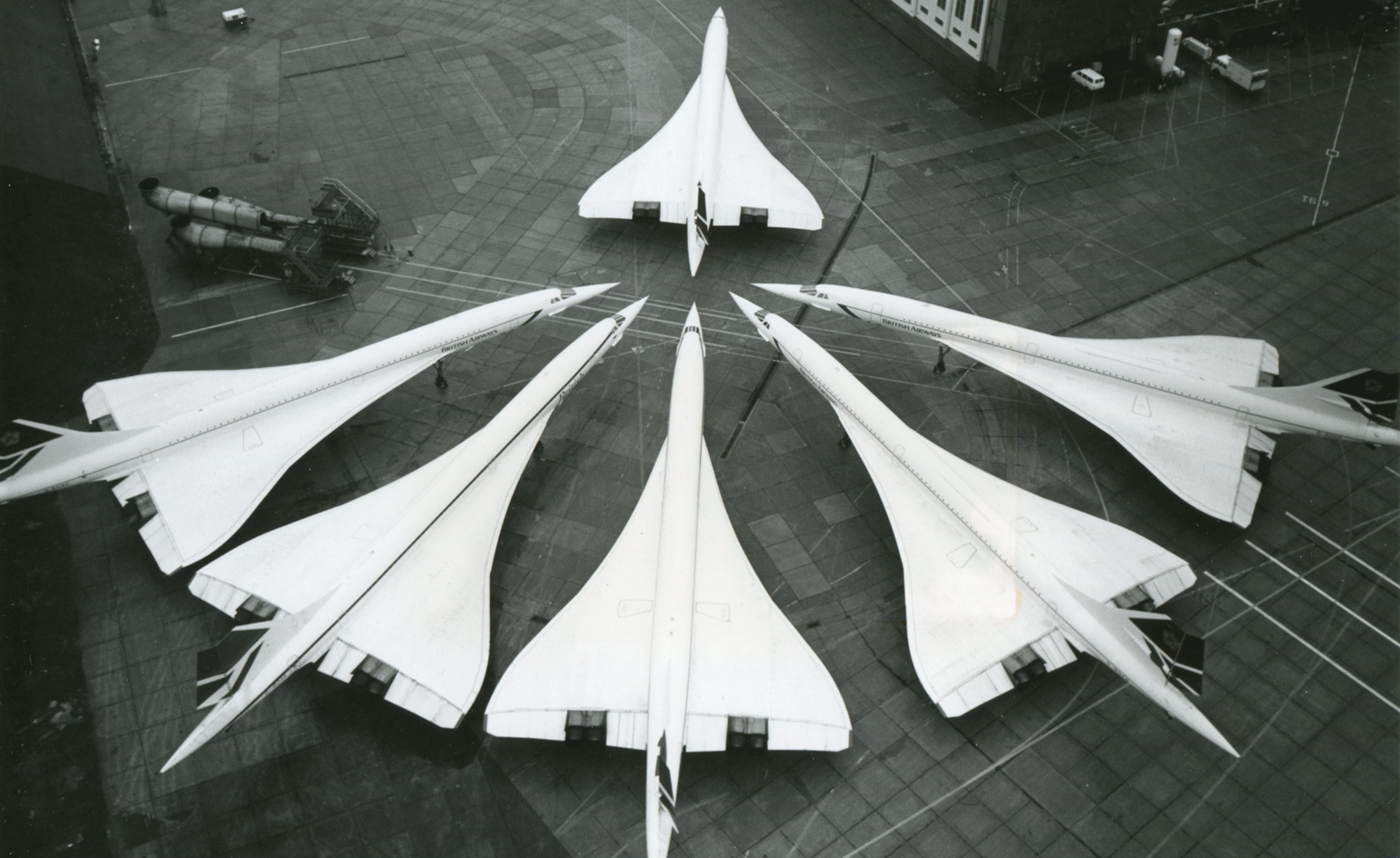 (Image credit: Press)
Bremont's latest limited edition is the Supersonic, a tribute to Concorde. The watch was designed to celebrate Concorde's maiden flight and this, British Airways' centenary year. BA donated spare aluminium from G-OAB, known as Alpha Bravo, to be used as the watch movement's positioning ring – the Supersonic uses a new hand-wound movement produced for Bremont by La Joux-Perret.

Concorde was a promise of progress, stretching the limits of contemporary technology to fly faster and higher than anything but military aircraft could match. It nearly failed at birth thanks to the oil-shocks of the 1970s, and finally succumbed to spiralling safety costs following the Paris crash of 2000.

But while it flew, it epitomised a certain idea of the future through its distinctive silhouette that had an angularity and finesse that was in stark contrast to the Boeing 747 that also saw its first flight in 1969.

The aircraft design was determined almost purely by performance requirements but, as can happen, the combination of slender fuselage, ogival delta wings and long, conical nose attained a grace that few aircraft ever approached. Even the steep angle of attack and 'drooped' nose cone as it landed had a drama that conventional planes could never match.

The Bremont Supersonic's design cues include the sunburst white dial, recalling the highly reflective paint used to help control the temperature when flying at supersonic speeds; long, slender hands blued to match British Airways' livery, and a Concorde silhouette as the 12 o'clock marker. Bremont are producing limited editions in steel, rose gold and white gold.
INFORMATION
For more information, visit the Bremont website (opens in new tab)