Will power: a new oil-based care system by WILL boosts body and mind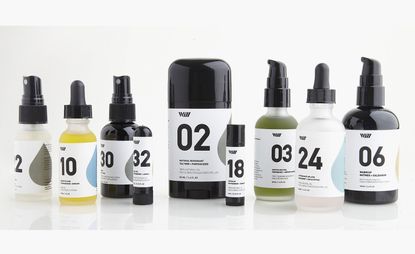 (Image credit: wayofwill.com)
With the official launch of Canadian beauty brand WILL comes its first eponymous line – a range of 24 natural body care formulas made to enhance your active lifestyle, both in and outside of the gym.

WILL is founded on the belief that truly elevating athletic performance means monitoring all stages of the workout experience, from protecting and energising the body before exercise to refreshing, relaxing and grooming it afterwards. Through the power of aromatherapy, essential oil blends target face, body, hair and workout care while also stimulating your brain, to improve your overall training ritual.

'Scientists have suggested that smell and the olfactory system are one of the oldest links between the mind and body,' says Jean Liao, certified aromatherapist and formula designer for 'WILL'. 'Inhalation is one of the quickest methods for essential oils to affect the body but aromatherapy isn't just about fragrances. Other beneficial properties can be found in essential oils, such as antibacterial and anti-inflammatory. I took care in choosing the right methods and ingredients for 'WILL' users by taking their unique needs into consideration.'

Using 100 per cent natural oils also means that there are no synthetic oils, artificial colouring or lingering scents within the line.

Will Tsang, founder of WILL explains, 'We strip down each essential oil blend to the bare essentials: only ingredients that serve a practical purpose are used... extracted from specific flowers, barks, stems, leaves, roots, fruits, plants and resins. Oil is the substance we use to start and end our days with a clean slate.'

'WILL' – clean in both formula and in design – keeps it real.
INFORMATION
For more information, visit WILL's website (opens in new tab)