Rebel reformer: Botanic Lab launches Kola+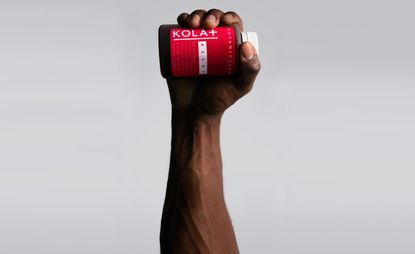 (Image credit: Press)
Botanic Lab (opens in new tab) is offering the chance to taste what the cold-press pioneers are referring to as a next-generation 'stiff drink', transcending their traditional green juice associations. Developing botanical tonics from the purest ingredients the planet has to offer, the brand has now added a new, convention-defying variety to its ever-growing collection: Kola+.

A self-proclaimed 'rebel reformer', Kola+ isn't just another health drink; it's a modern, chemical-free alternative to alcoholic beverages and sickly, noxious energy drinks. While the latter are often laden with additives, Kola's non-synthesised formula offers natural stimulation, packing a real punch.

Botanic Lab's founder, Rebekah Hall, and the team's creative director, Christophe Reissfelder, intend to challenge the assumptions around what and when people drink by making high-quality natural juices, which can be savoured in social settings. While a cold-pressed juice is not the classic (alcohol-free) cocktail of choice at a soirée, Kola+ could legitimately challenge such perceptions.

The eponymous kola is a nut native to Africa. Known for its energising medicinal properties and tendency to increase alertness, it is a potent source of caffeine (a bottle of Kola+ has the same amount as a can of Red Bull). Botanic Lab's organic drink incorporates it into an uplifting blend of Shiso leaf, citrus, ginger and umeboshi plum – supposedly used as a restorative for samurai – making for a rich, dark liquid that resembles a soda, but features a much deeper flavour, while also providing mental and physical health benefits.
Kola+ is a wholesome sensory recharge (in an elegant bit of packaging, no less) – what's not to like?