Mercedes-Benz launches its newly-redesigned flagship S-Class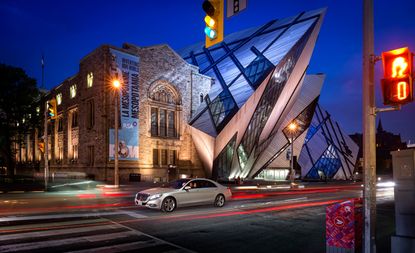 (Image credit: TBC)
Any new car introduction weighs heavily on its manufacturer - mentally, financially and even, at times, spiritually. But when said car is the newly-redesigned flagship S-Class from Mercedes-Benz - Stuttgart's pride and joy, not to mention the world's best-selling luxury car (opens in new tab) - that pressure is exponentially increased. Can it live up to the high standards for which the iconic three-pointed star has stood since 1886?
The new S-Class is the ninth generation of this venerable model. On first approach, it appears evolutionary, not revolutionary. Larger, more overt, with an entire outer skin, including the roof, made out of aluminum, the build remains less Incredible Hulk and more lean, mean Captain America. And like Steve Rogers' alter ego, the Teutonic tour de force is still reassuringly peppered with dashes of heritage appeal.
While its curb weight has risen slightly, largely due to a more rigid body structure, its exterior remains deceptively streamlined. That bulky body is effectively concealed by less prominent wheel-arch flares and the hallmark 'dropping line' that descends discreetly from front to rear, giving an aerodynamic convex-concave flank.
Beyond being the ultimate, everyday luxury sedan, this new generation S-Class carries vastly different responsibilities to the seven-year-old model it succeeds. Most significantly, it will be produced in no fewer than six different variants in order to fill the shoes of both the previous generation S-Class and the brand's discontinued Maybach (opens in new tab), with the latter offering an an extra-long wheelbase edition and squaring off against the Bentley Mulsanne and Rolls-Royce Ghost.
That model – tentatively dubbed the Pullman (opens in new tab) – is yet to materialize. Wallpaper* sampled the 'standard' S on a drive from downtown Toronto north to Lake Muskoka. Calm yet responsive, comfortable yet attention-getting, it beautifully melds rational arguments and emotional engagement regardless of front or back seat position.

And perhaps foreshadowing the vehicle's future offerings, the back seat is a whole experience in itself. An executive package allows for a full passenger-side rear recline, a feeling of bliss that can only be compared to flying in Virgin Atlantic's Upper Class cabin (including a new 'hot-stone' massage function). The head restraint cushions are as soft yet supportive as down-stuffed pillows clad in Egyptian cotton, while the Air-Balance package takes care of one's entire olfactory needs: air ionization and filtering, and even a bespoke fragrance system with four selectable scents.
Yet despite its technological prowess, the console remains user-friendly and elegantly ergonomic. Its curvilinear dash (opt for the gorgeous diamond stitched leather dashboard and seats) and control panels are beautifully retro without dating themselves, featuring two sizeable screens - one for dials, one for in-car systems. The Burmester surround-sound audio system exceeds expectations, while this is also the first car with 100 per cent LED lights, both inside and out; not a single light bulb to be found.
In the next year or two, the S-Class will introduce three different drivetrains to complement its traditional gasoline model: gasoline electric, diesel and diesel electric. And in addition to the S400 hybrid, Mercedes plans to debut (opens in new tab) a S500 plug-in hybrid. About the only quibbles are the slightly mean luggage space, need for a new Smart Key fitting of its stature and somewhat-too-isolated driver feel, the latter of which will no doubt be addressed when the high-performance S63 AMG is unleashed.
New technology continues to be the S-Class's forte. With more than 20 safety assist systems, one could easily fill a book outlining the car's filled-to-the-brim tech offerings. Among the plethora of restraints, airbags and lane-centering sensors, is Magic Body Control, which uses a stereoscopic camera to read the road and adjust the suspension to stay perfectly level and flat, and the LED headlights that can selectively block out an oncoming vehicle, enabling you to drive with the high-beams on and not blind those driving at you.
The S-Class continues to be the standard by which all other transports of affluence will be judged. Whether the Pullman can add yet another layer of sophistication and technology remains to be seen.