Mandarin Oriental new signature treatment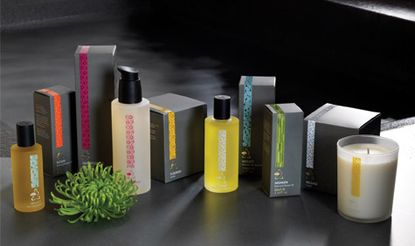 (Image credit: press)
On our return from China, we waxed lyrical about traditional Chinese medicine, and reported on TCM-inspired beauty and lifestyle products that have brought the tradition back into popularity.
It now looks like we weren't the only ones taking note. When it came to creating a new signature spa therapy for their hotel spas worldwide, the Mandarin Oriental (opens in new tab) hotel group turned to TCM for the answer. This month, the hotel has launched a new signature treatment that will provide guests with an authentic, yet accessible TCM experience.
It's taken the group six years to perfect the therapy, and no detail has been left to chance. The faithful adaptation of TCM consists of a 30-minute consultation followed by an hour and a half of bodywork. Guests first fill out a tailored questionnaire to determine their yin-yang balance and elemental (wood, fire, earth, metal, water) inclinations. Questions oddly range from one's mood to physical ailments and emotional state. A smell test of five specialized essential oil blends then confirms which element is most dominant, and the selected oil is then incorporated using bespoke oriental meridian massage techniques.
Each therapy has a different focus to due to the characteristics of each element; when water is out of balance, it manifests itself in lower back pain, water retention or hearing problems, and requires treatment of the kidney and bladder meridians. Those with metal imbalance, on the other hand, might experience flu-like symptoms, dry skin or allergies, corresponding to the lung and large intestine meridians, thus requiring more work on the shoulders and neck.
Aromatherapy Associates has exclusively created the massage oils accompanying the Mandarin Oriental treatment. Made from pure plant and flower oils, each has been designed to restore balance to the five elements; the Release oil, used to treat metal balance, is made up of eucalyptus, clary sage and frankincense to clear the lungs, boost immune systems and lift emotions.
After the treatment, therapists will recommend a list of suitable foods that will help guests maintain the yin-yang balance. To simply prolong that post-spa zen state though, we suggest stocking up on the candles, body lotions, scrubs and shower gels in the five restorative scents, available for purchase.
Mary Cleary is the Beauty & Grooming Editor of Wallpaper*. Having been with the brand since 2017, she became an editor in February 2020 with the launch of the brand's new beauty & grooming channel. Her work seeks to offer a new perspective on beauty, focusing on the pioneering personalities, product designs, and transformative trends within the industry.