Hold the phone: start-up tech firm Insensi reinvents the landline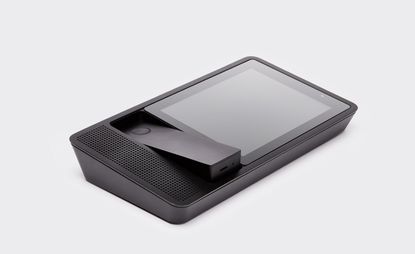 (Image credit: press)
In our modern age, it's no secret that it can be difficult for older generations to keep up with the ever-evolving nature of technology. However, launching a tech thingamabob that your grandparents will love is New York-based firm Insensi.

The 'Ily' phone is a modern take on the classic landline that hopes to inject a bit of life back into family conversation. Created with the simplest of technological interfaces, the phone incorporates an eight-inch touch screen that allows users to connect through the tap of a finger. For more tech savvy members of the family, the phone can also connect to WiFi and comes with apps for iOS and Android.

Explaining the inspiration behind the new telephone, Ilan Abehassera, founder and CEO of Insensi, says 'even with multiple smartphones and tablets, it's still difficult for the youngest and the oldest family members to talk regularly'. This concern about lack of contact is founded in a poll conducted by the technology firm, in which it was revealed that 85 per cent of grandparents feel like they do not speak to their grandchildren enough.

Adopting a sleek and contemporary aesthetic conceived by design firm Map, the 'Ily' will sit nicely in any modern home. Commenting on the choice of design for the device, Map's director, Jon Marshall, professes that, 'the strength of the design is in its simplicity, combining video, voice and messaging in a single new device'.

Insensi is currently raising funds for 'Ily' through a Kickstarter campaign, with a projected official launch this summer.
INFORMATION
For more information, visit the 'Ily' website (opens in new tab)