Going digital: Yves Béhar redesigns iconic Kodak Super 8 film camera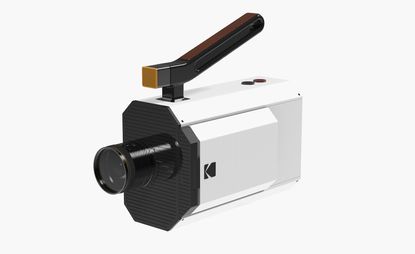 (Image credit: courtesy of Kodak)
Iconic film and camera brand Kodak has teamed up with the famed Fuseproject founder Yves Béhar (opens in new tab) to relaunch its iconic Super 8 film camera, melding the best of the analogue and digital worlds into one slick device.

Unveiled at Las Vegas' CES tech fair, the new Super 8 aims to revive the old classic – originally launched in 1965 – for a modern audience.

'Kodak has always represented innovation that is approachable while delivering the craft of filmmaking,' explains Béhar. 'Our design aspires to express both these ideals. We are using robust materials and new ergonomic features to serve the needs of Super 8 fans, whether shooting action or static scenes.' Among the Super 8 devotees are film directors Christopher Nolan, Steven Spielberg and JJ Abrams – all of whom have applauded the revival initiative.

True to form, Béhar's design pairs form and function with graceful ease. A rectangular body encases film cassettes on one side (visible only though a diamond-shaped hole) and an LCD screen on the other. An interchangeable lens and joint handle/microphone complete the appartus, along with the all modern adaptors you'd need; cable connection points, SD slots etc..

Due to be launched later this year, it is already being hailed as one of the most exciting releases from the Sin City technology trade fair.
INFORMATION
Photography courtesy of Kodak