Boozy beverages: Paper & Tea infuses vodka with tea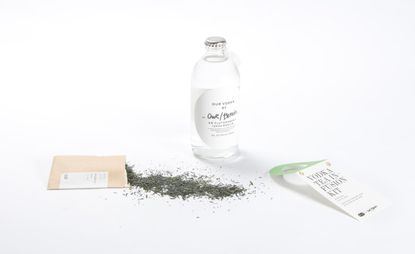 (Image credit: press)
Speciality tea company Paper & Tea (opens in new tab) wants us to infuse our booze - with tea. The Berlin-based concept store, situated in the west-end Charlottenburg district, has been bringing innovation to the ancient art of tea-drinking since 2012, and their latest creation combines two of our favourite beverages: vodka and tea.

By infusing Our/Berlin Vodka (opens in new tab) with either a green or white tea, the brand has come up with a vibrant and refreshing sweet blend, ideal for summer soirées and accompanying aperitifs. The three-piece infusion kits, available in a whole-leaf, grassy-flavoured Daikoku green tea from Japan or, a sweeter, Pu Er Bai Ya white tea buds which features a hint of woody resin, are simple to use. The infusion is steeped overnight at room temperature, or longer for a more potent drink.

The teas themselves are some of the world's finest, carrying only whole-leaf, hand-processed and single-garden tea of the highest grade sourced at origin. Paper & Tea's vocation is to foster creating authentic tea experiences for all by being mindful of both the makers of the tea and the land its sourced from.