Watch our highlights from Milan's second annual Fashion Film Festival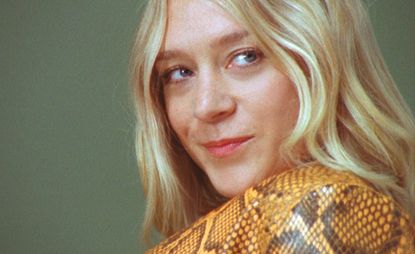 (Image credit: Jack McCollough and Lazaro Hernandez)
The four days before Milan Fashion Week saw Italy's most stylish city play host to the second annual edition of the Fashion Film Festival Milano (opens in new tab). Organised by Constanza Cavalli Etro (opens in new tab), the feisty and fearless Argentine-born wife of designer Kean Etro, the program expanded this year to an extra day, moved to a retro-posh location of the Anteo Spazio Cinema (a former intellectual hub in 1960s and 1970s Milan), and had over 600 entries from 45 different countries.

'I have to say I spent hours watching every single film and the quality and standard was so exceptional,' raved London-based photographer Rankin, the man behind Hunger Magazine and the original founder of Dazed & Confused. 'There were 30 winners in my book. The experimentation, the story telling, photography, editing were fantastic.'

In reality there were only 13 winners, decided upon by a jury of the fashion world's finest, with Rankin joined by Vogue Italia's Franca Sozzani, filmmaker Lisa Immordino Vreeland (opens in new tab) and director Bruno Aveillan, among others. All were created by or for a fashion brand, or with fashion as a main theme, but the best were those that thankfully stayed far away from industry clichés of a long-haired girl running through the halls of a grand Parisian palais with a dress trailing behind her.

One such exceptional case, and the festival's top winner, was Harley Weir's film created for Proenza Schouler. Entitled Legs are Not Doors it shows clips of various young women – all muses of designers Jack McCollough and Lazaro Hernandez – talking as industry insiders in an intimate, raw manner. Also noteworthy was the story-book-esque RO HF directed by Virgilio Villoresi for Valentino; Justin Anderson's dramatic, water-themed Jumper for Jonathan Saunder's 10th anniversary; the directorial debut of actor Michael Pitt, for Rag & Bone, where he stars as the titular Driver of a spoiled rich man; and French director Marie Vic's stylish Blowing Riccardo for Riccardo Tisci, where Givenchy garments blew in the wake of dead airplanes, in the Mojave Desert's aircraft boneyard.

Yet this festival's lens wasn't completely focused on established artists. It also hooked young talent such as Dutch director Femke Huuderman's Pippin and the Pursuits of Life, which mixed the quirky, twee beats of Wes Anderson with a distinct fashionable style. The film, which won three awards – including 'Best New Director' – was the director's graduate project at Amsterdam Fashion Institute.

However, the real winners will be decided by the public, who have been invited to vote online from September 22 - 28.
Another standout was French director Marie Vic's stylish Blowing Riccardo for Riccardo Tisci, where Givenchy garments blew in the wake of dead airplanes, in the Mojave Desert's aircraft boneyard
However, this festival's lens wasn't completely focused on established artists. It also hooked young talent in the form of Dutch director Femke Huuderman's Pippin and the Pursuits of Life, which mixed the quirky, twee beats of Wes Anderson with a distinct fashionable style. The film, which won three awards – including 'Best New Director' – was the director's graduate project at Amsterdam Fashion Institute
INFORMATION
Vote for a winner on the Fashion Film Festival Milano's website (opens in new tab) between September 22 - 28